No stall, no problem for Predators rookie Gaudreau
Nashville's leading goal scorer in the Stanley Cup final doesn't have a locker in the team's dressing room.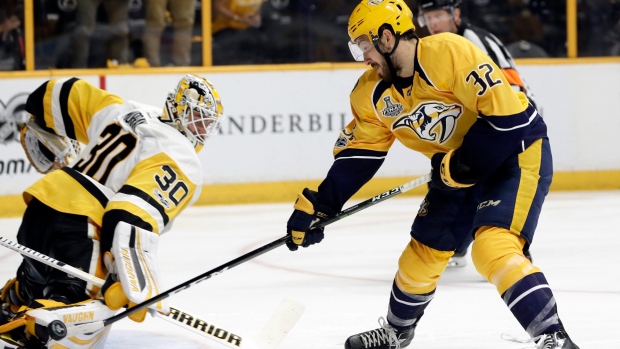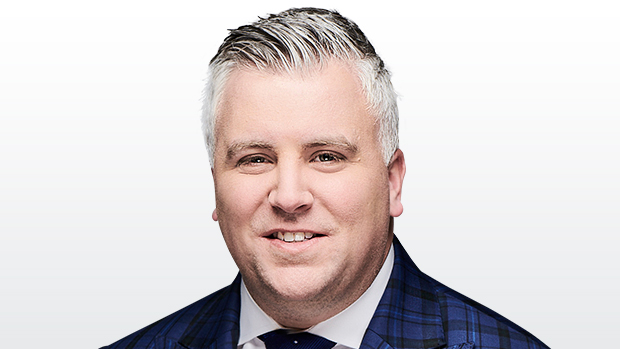 NASHVILLE, Tenn. — It looks like a cross between a nightstand and a cubby for a kindergartener, smack dab in the middle of the Nashville Predators' dressing room, but it's where Frederick Gaudreau hangs his helmet.
What does the Predators' leading goal scorer in the Stanley Cup final have to do to get his own stall?
Spend more time in the NHL, apparently.
With Nashville's dressing room beyond capacity, "Freddy Hockey" gets dressed in the makeshift stall for morning skates and practices because he only has nine regular-season games under his belt, even though teammate Brad Hunt isn't playing.
For the soft-spoken Québécois, it's no stall, no problem. Gaudreau is soaking up the fact that he is in the Stanley Cup final. He swaps stalls with one of the scratches before the game and he isn't superstitious about where he sits.
"I could be sitting on the floor and I would take it any time," Gaudreau said, smiling.
With two goals, Gaudreau is Nashville's only multi-goal scorer in the final.
Gaudreau, 24, saved his first career NHL goal for hockey's biggest stage in Game 1. The undrafted centre didn't score in his first nine career appearances this regular season. Gaudreau then became the 11th different Predator to score a game-winner in Nashville's 13 playoff wins in Game 3 on Saturday night.
"I mean, it is a little crazy when you think about it," Gaudreau said. "Honestly, every day I'm here, I'm just trying to do my job. Whatever is happening is happening. I just focus on what I can do next."
Gaudreau's parents – father Jean-Pierre and mother France Desrosiers – have been there to see it all. They took time off from the family accounting business, to drive from their Bromont, Que., home to Pittsburgh for Games 1 and 2, and then kept on driving all the way to Tennessee.
"There was no way for them to not come," Gaudreau said. "They'd do anything."
It really is a rags-to-riches story for Gaudreau, who is playing for his job next season as a restricted free agent. He started with the Nashville organization in 2014 on a minor-league contract, beginning his career in ECHL Cincinnati.
After making his way to AHL Milwaukee, he earned a two-year, two-way NHL deal, which has paid him an approximate total of $215,000 over these last two seasons – or about four days' worth of work for P.K. Subban.
Suddenly, Gaudreau is the Stanley Cup final, where he is part of a centre corps trying to hang on against two of the NHL's best in the absence of Ryan Johansen.
Nashville's four centres – Colton Sissons, Mike Fisher, Calle Jarnkrok and Gaudreau – have combined for a grand total of 23 points in these playoffs. That's three less what Evgeni Malkin has on his own (26) and the same number Sidney Crosby has produced.
Even Pittsburgh's fourth-line centre, Matt Cullen, would be second only to Sissons (12) with his nine points.
"It's happening at a good time," Gaudreau said of his outburst. "I've just kept improving year after year. That's where my focus has been, just trying to improve."
Maybe one day he'll even get a locker.
Contact Frank Seravalli on Twitter: @frank_seravalli