No Zaitzev means new defensive pairings
Nikita Zaitsev missed practice on Wednesday and will not play in Game 1 on Thursday night in Washington. His absence forced coach Mike Babcock to change all three of his defence pairings on Wednesday.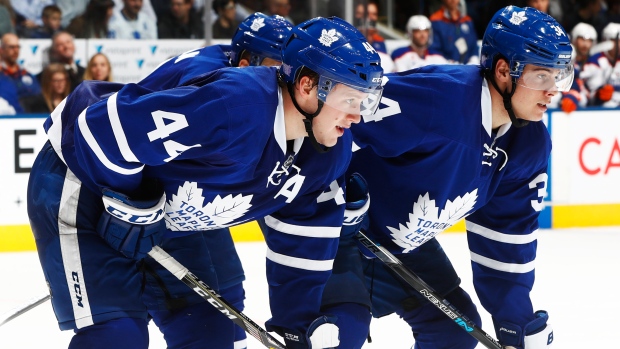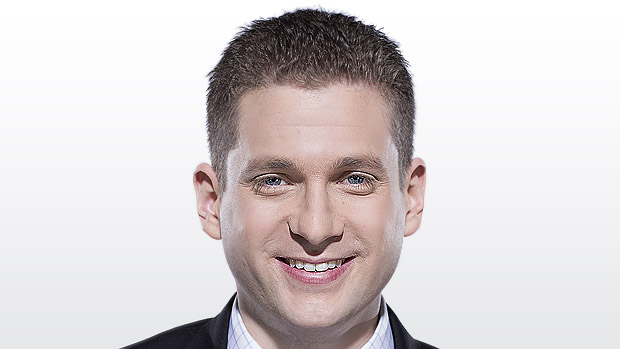 * Nikita Zaitsev missed practice on Wednesday and will not play in Game 1 on Thursday night in Washington. The Russian rookie led the Leafs in ice time this season before getting hit by Nick Foligno on Sunday night sustaining an upper-body injury. "Injury is part of sport," said head coach Mike Babcock, "good teams find a way to suck it up and get'er done anyway. So there's an opportunity for someone else." That someone else will be Martin Maricnin who draws into the lineup for the first time since a blowout loss in Florida on March 14.
"To be honest with you I thought he was going to be a regular for us every single day all year and he let it slip away and someone else got it," Babcock noted. "That's just the way it goes. There's nothing against turning it all around right here, right now and being important." What should Marincin's mindset be? "He's just got to decide whether he wants to play the second game," the coach said. "Play good ... Marty's a real good player. Marty's confidence gets in his way sometimes." Marincin skated alongside Connor Carrick at practice.
* Zaitsev's absence forced Babcock to change all three of his defence pairings on Wednesday. "We're all pretty comfortable playing with one another," said Morgan Rielly who was partnered with Matt Hunwick. "I think that's one of our strengths. Whether it's playing with different guys on the penalty kill or in practice here I think we're all pretty familiar with one another. I don't think there's going to be any adjustment period." The biggest switch involved Hunwick, a lefty, moving to the right side. "It's not as good," Babcock admitted. "They can tell you it is, it's just flat-out not as good. It is what it is."
Hunwick, a veteran of 20 career NHL playoff games, did his best to put a positive spin on the move. "There's a number of things that are more difficult, there are some things that are better," he said. "The offensive blue line is always a bit easier in terms of walking and shooting and taking one timers. Sometimes, defensively, it can be easier pivoting to my right side and you have a longer stick going back toward the net in that direction, but it's just an adjustment. Sometimes in the neutral zone you're facing a certain way and you don't have a full range of vision in terms of seeing the whole ice, but those are things you feel more comfortable with the more you do it." Hunwick said he hasn't played the right side for an extended stretch since the 2014-15 season when he spent six weeks playing with Keith Yandle. Babcock noted that Marincin, a lefty, is also an option to play on his off side. "He played his best hockey with Rielly last year on the right side so that's something we can do."
* After missing Tuesday's practice with a lower-body injury, Roman Polak was a full participant in Wednesday's workout. "It was just a pain tolerance thing, I would say. I can manage it now so it's all good," the burly blue liner noted. Polak was a pillar of strength for the team down the stretch. "Roman is one of those guys who isn't affected by pain very much," Babcock said. "He's a good player, he's a good man, his coaches and his teammates love him maybe more than the media do." Polak skated with Jake Gardiner and that duo may see some difficult minutes against Washington's top forwards. Asked about the need to play Washington's elite skilled forwards tough, Polak went in another direction. "We don't want to spend any time in our D zone," he said. "We just want to play in their zone."
* Frederik Andersen practised again on Wednesday and Babcock said the goalie is good to go for Game 1.
* Lines at Wednesday's practice:
Hyman-Matthews-Nylander
Komarov-Kadri-Brown
van Riemsdyk-Bozak-Marner
Martin-Boyle-Kapanen
Leivo
Gardiner-Polak
Rielly-Hunwick
Marincin-Carrick
Smith^-Marchenko
Andersen
McElhinney
^ Forward Ben Smith skated as a defenceman
* Power play units at Wednesday's practice:
Gardiner
Matthews-Brown-Nylander
Komarov
Rielly
Bozak-Kadri-Marner
van Riemsdyk