North Carolina avoids penalties from NCAA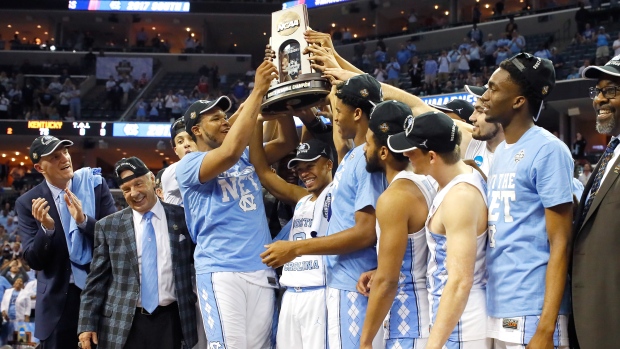 North Carolina has avoided major penalties after an NCAA infractions committee panel "could not conclude" there were academic violations in the multi-year case focused on irregular courses.
The NCAA released its report Friday morning. The panel said it found only two violations out of five charges the school originally faced: a failure-to-co-operate charge against two people tied to the problem courses in the formerly named African and Afro-American Studies department.
Former department chairman Julius Nyang'oro and retired office administrator Deborah Crowder were charged with refusing to co-operate with the NCAA probe. Nyang'oro refused to interview with NCAA investigators after the case was reopened in 2014. Crowder reconsidered and interviewed with investigators in May.
Nyang'oro received a five-year show-cause penalty lasting until Oct. 12, 2022. Crowder was not punished, but the NCAA says it is making note of her initial lack of co-operation.
The attorney for a former professor and academic counsellor charged in North Carolina's academic case says his client is "obviously pleased" that an NCAA infractions committee panel didn't conclude she committed a violation.
One of the five charges against UNC focused on Jan Boxill for providing too much help on assignments in her role as a counsellor for women's basketball. But the NCAA found only two violations in the case, neither involved Boxill.
Her attorney, Randall Roden, issued a statement saying the multi-year case was "a terrible ordeal" for Boxill. He added that her appearance at an August infractions hearing "gave her the opportunity to tell her side of the story" to the NCAA.
Roden says Boxill "was there to tell the truth and she did."