Northern Arena announces first ever Call of Duty event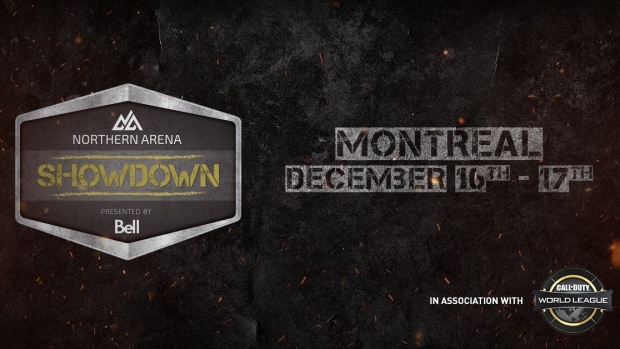 Competitive Call of Duty is coming to Montreal.
For the first time ever, Northern Arena is entering the growing Call of Duty eSports scene. Eight professional teams will travel to the Imperial Theatre in downtown Montreal to compete in Call of Duty World War II for a share of a $30,000 prize pool and a total of 15,000 CWL Pro Points. The event will take place from Dec. 16 to 17 and is presented by Bell.
Of the eight competing, four teams will be invited and four will qualify from the CWL Dallas Open scheduled to take place from Dec. 8 to 10. If there is a tie between two teams in Dallas, the team with the higher total of CWL Pro Points will advance.
The teams will play in a double-elimination format in a best of five series, with each series being comprised of three different game modes.
The event will be streamed on MLG.tv/CallOfDuty
More information about the Northern Arena Showdown can be found here.