Nothing is assured as CFL drives toward return to 'normal'
The CFL's approach for 2021 will be entirely dependent on using science and public policy to unlock the league's business model, Dave Naylor writes.
CFLPA: 'The league needs to commit to a 2021 season'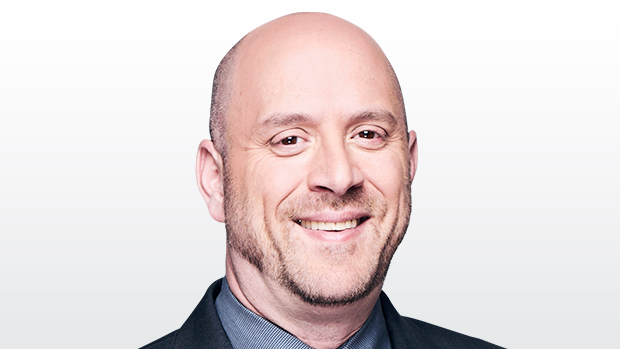 There's not a lot of news coming from the Canadian Football League this Grey Cup Unite week, including anything resembling a true commitment to playing football in 2021.
But this much is clear: last year's approach of a hub city bubble plan supported by federal government financing is dead.
The CFL is moving towards 2021 anticipating its teams will be playing in home stadiums before fans. The hope is a COVID-19 vaccine will open the way for a graduated return to normal, or normal enough for the league to generate gate revenue and play the season.
First, a look at why the 2020 plan of a government-financed bubble is not on the table this time around.
The challenge of relying on government is that the CFL has no control over the timeline for a decision and must live with the possibility that outside factors can come into play.
Last summer, the CFL kept kicking its deadline down the road, hoping that more time would allow the federal government to answer its wish for a low-interest loan.
But despite months of lobbying and back-and-forth conversations, the government delivered a flat "no" on Aug. 14. The fact that federal finance minister Bill Morneau resigned three days later, over allegations of conflict of interest in an unrelated matter, has led many to conclude that the CFL's cause was sunk by something over which they had no involvement whatsoever.
The bitterness over that experience remains to this day, which is why no one is talking about going back to hoping and waiting on the feds this time around. The CFL will continue to lobby various government departments to access COVID-19 business relief sources, but the decision to play or not this time won't come down to waiting on government.
As for a bubble, it's a solution that's only viable for a short duration, which is why the league scaled down its 2020 plan to six regular-season games plus playoffs – a 10-week experience from start to finish. Trying to complete an entire season in a bubble is too much for the NBA, MLB NFL and NHL, so it's not going to be a plan the CFL will attempt.
Does the 10-week scaled-down season option exist as even a last-ditch consideration? Perhaps. But it's about as far away from the front burner as can be as we get set to head into what would be the start of a normal off-season.
The CFL instead expects to lobby and have conversations with public health officials across the country, trying to understand what measures are likely to be in place for next summer when it comes to outdoor stadium gatherings — with or without a vaccine.
Without one, there is belief within the CFL that outdoor stadiums should be deemed a safer experience than such things as dining indoors in restaurants, attending movie theatres or going to gyms. And that given what we know about COVID-19 transmission, social distancing and masking should allow a percentage of each stadium to be open for the 2021 season.
In the NFL, roughly two-thirds of teams have allowed some number of fans into some home games, although several teams have eliminated the practice amid the recent spike in COVID-19 cases. There have been cases of fans who attended games testing positive, without confirmation of where they picked up the virus, and no documented outbreaks.
The expectation is that a vaccine would allow governments and health officials to open outdoor stadiums more fully, a prospect CFL commissioner Randy Ambrosie appears to be putting a lot of stock in this week.
The CFL's approach for 2021 will be entirely dependent on using science and public policy to unlock the league's business model, which has essentially been boarded up since March.
Most CFL revenue is generated on game days, which is why the league couldn't get enough teams willing to play last season, understanding the certainty of losses that would follow even a shortened 2020 season. In a scenario where stadiums are at least partially open next summer, the league can at least begin to cut into projected losses and rebuild the business.
That might not mean an 18-game season for each team starting in mid-June. The CFL might have to scale down the 2021 season or push it back in the calendar, depending on what the science and public policy dictates. But that is clearly the basis of whatever plan the league can put together this winter – a drive towards a return to normal, or as normal as can be.
All of which raises the question of what happens if the vaccine rollout is delayed or COVID-19 remains a serious public health threat, over which governments remain ultra-cautious when it comes to approving large outdoor gatherings — despite making masks mandatory and continuing social distancing protocols.
Until we hear the CFL commit to playing under those worst-case circumstances, nothing is assured. That's not a road the league wants to consider going down. At least not yet.