Nurse: VanVleet could return in two weeks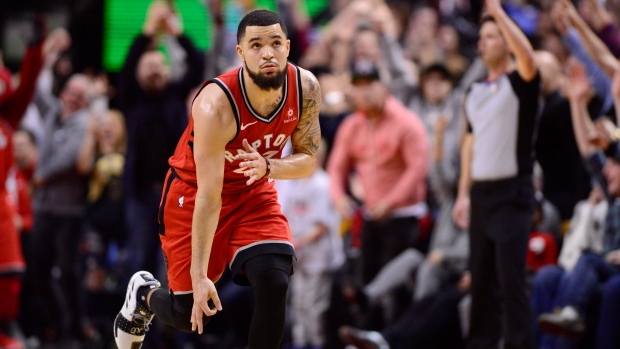 Toronto Raptors head coach Nick Nurse said Thursday Fred VanVleet's return from a thumb injury could come earlier than originally expected.
VanVleet reportedly underwent surgery on his left thumb in mid-February and was expected to miss five weeks. Nurse said Thursday the point guard could return within the next two weeks.
The 25-year-old has been out since Feb. 9, when he sustained the injury against the New York Knicks.
In 51 games this season, VanVleet is averaging 10.5 points on .403 shooting, 4.6 assists and 2.7 boards in 26.8 minutes a night.