Off-Season Watch: Habs listening, not shopping Galchenyuk
In Wednesday's roundup, according to TSN Hockey Insider Bob McKenzie, the Montreal Canadiens are "most certainly listening" to trade talks when it comes to sniper Alex Galchenyuk, but are not actively trying to deal the American.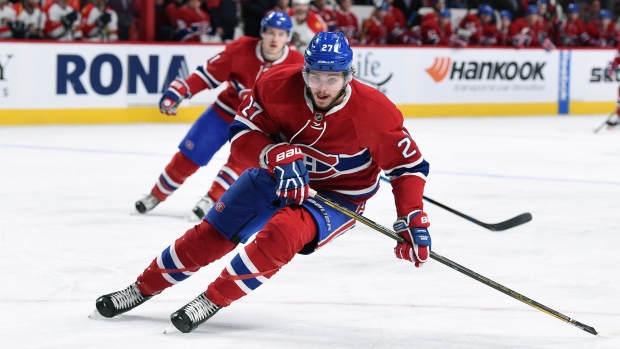 Each day through the Vegas expansion draft and up until free agency on July 1, TSN.ca breaks down the latest news and rumours around the NHL.
--
Anything on the Galchenyuk front?
According to TSN Hockey Insider Bob McKenzie, the Montreal Canadiens are "most certainly listening" to trade talks when it comes to sniper Alex Galchenyuk, but are not actively trying to deal the American.
McKenzie notes that despite the Habs needing help at centre, it doesn't mean they'll trade one of their better players in Galchenyuk to get it.
"By no means is it assured Galchenyuk will be traded, but MTL needs help at centre and it's become clear MTL doesn't view him as a centre," McKenzie tweeted. "Obviously, fit would have to be just right and by no means are Habs trying to get rid of Galchenyuk. Needs a new deal whether he stays/goes."
The Habs said after the season Galchenyuk would not be ready to play centre in the NHL next season and the team will instead keep him on the wing. The 23-year-old is one year removed from a 30-goal season, but posted just 17 goals last season, his lowest total since 2013-14. He is a restricted free-agent this summer.
"Common sense would suggest Galchenyuk won't sign an extension in MTL until he has a clearer picture of whether he's staying or going," McKenzie continued. "If trade appears likely, guessing preference would be to negotiate with new team as opposed to doing a deal in MTL and then getting dealt."
As McKenzie notes, the 2012 third overall pick is still two years away from unrestricted free agency, meaning he has very little control over the situation and could re-sign only to be traded by the Canadiens.
--
Starring Role?
Jim Matheson of the Edmonton Journal reports the Dallas Stars have their eyes on Vancouver Canucks defenceman Chris Tanev.
The Stars own the No. 3 overall pick in this month's entry draft and have been open about their willingness to move it for a current NHL player. Matheson doesn't believe Tanev is worth the third overall pick and wonders if the two teams could flip picks in a deal for Tanev. The Canucks own the fifth overall pick and would move up two spots in such a deal.
Unlike the Stars with their top pick, the Canucks have said they have no plans to trade Tanev this summer, even as they begin their rebuild.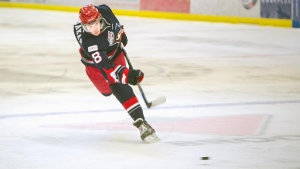 Tanev, 27, scored two goals and added eight assists while averaging 20:21 of ice time in 53 games with the Canucks this season. Canucks general manager Jim Benning said last month any deal for Tanev would have to make an impact on the team's future - which one could argue moving up two slots would.
"I wouldn't be doing my job if I didn't listen and see if it (trade) is worth it, but it's hard to find good defencemen," Benning told the Vancouver Province. "Especially defencemen who are mobile and move the puck. I'm not shopping Tanev or bringing his name up in conversations with other GMs. They bring up his name.
"Unless it would make sense for our future, I'm not trading Chris. He means so much to our team. And we're not looking to do anything with Alex (Edler)."
Tanev is signed through 2019-20 at a cap hit of $4.45 million. He has a modified no-trade clause that will kick in on July 1.
Dallas is projected to protect defencemen John Klingberg, Esa Lindell and Stephen Johns in the expansion draft, with Dan Hamhuis, Jamie Oleksiak and Patrick Nemeth left exposed.
--
Clock Ticking
TSN Hockey Insider Pierre LeBrun reported Tuesday the Nashville Predators could leave forward James Neal exposed in the expansion draft and protect Calle Jarnkrok instead.
LeBrun reports the decision is not final, but the Predators will now work to either make a deal with Vegas to ensure neither Neal or Jarnkrok are selected, or trade one of the two elsewhere.
If the Predators fail to make a deal with the Golden Knights or find a trade partner before Saturday (when protection lists are due) they will risk losing one of the two players for nothing.
Opting to protect eight skaters and a goalie over the seven-three-one model, the locks to be protected by the Predators are P.K. Subban, Roman Josi, Mattias Ekholm, Ryan Ellis, Filip Forsberg, Ryan Johansen, Viktor Arvidsson and goaltender Pekka Rinne.
--
The Breakdown
Kristen Odland of Postmedia reported Tuesday the Flames are most likely to choose the seven-three-one model for the expansion draft.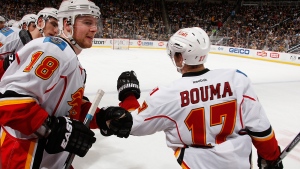 TSN Hockey also projected the Flames to take the first option for protection, which will likely leave Troy Brouwer, Matt Stajan, Lance Bouma, Alex Chiasson and Hunter Shinkaruk available for the Golden Knights.
The team is projected to protect captain Mark Giordano, TJ Brodie and Dougie Hamilton as their defencemen, and Johnny Gaudreau, Sean Monahan, Sam Bennett, Micheal Ferland, Mikael Backlund, Michael Frolik and Curtis Lazar at forward.
Lazar played in just four regular season games with the Flames after being acquired at the trade deadline and dressed in one of the team's four playoff games. However, the Flames parted with a second-round draft pick in the deal to acquire Lazar and are believed to be committed to helping him develop. He was the 17th overall pick in the 2013 NHL draft.
--
Hitting the Market
Andy Strickland of Fox Sports Midwest reports the Boston Bruins have informed restricted free agent Zac Ronaldo he will not be qualified, and therefore will hit the open market on July 1.
Rinaldo spent the entire season in the AHL this year after dressing in 52 games with the Bruins in 2015-16. The 2008 sixth-round pick owns nine goals and 18 assists in 275 career games with the Bruins and Philadelphia Flyers.
He scored five goals and added two assists in 29 games at the AHL level this season.
--