Oilers agree to contracts with Sekera, Letestu
Presented by:

The Edmonton Oilers have agreed to a six-year, $33 million deal with defenceman Andrej Sekera. Last season, split between the Los Angeles Kings and Carolina Hurricanes, Sekera scored three goals and added 20 assists in 73 games. The Oilers have also agree to a three-year, $5.4 million deal with Mark Letestu.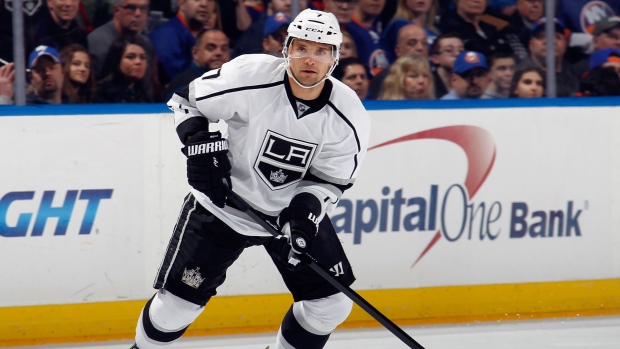 EDMONTON - The Edmonton Oilers have continued their off-season makeover, signing defenceman Andrej Sekera and centre Mark Letestu on Wednesday.
Sekera's deal is reportedly worth US$33 million over six years, while Letestu will reportedly earn $5.4 million over three years.
Sekera had three goals and 20 assists over 73 games with Carolina and Los Angeles last season.
The native of Bojnice, Slovakia, has 31 goals and 128 assists in 486 games with Buffalo, Carolina and Los Angeles.
Letestu had seven goals and six assists in 54 games with the Blue Jackets last season.
The native of Elk Point, Alta., has 58 goals and 69 assists in 318 games with Pittsburgh and Columbus.