Oilers deal Yakupov to Blues for pick, prospect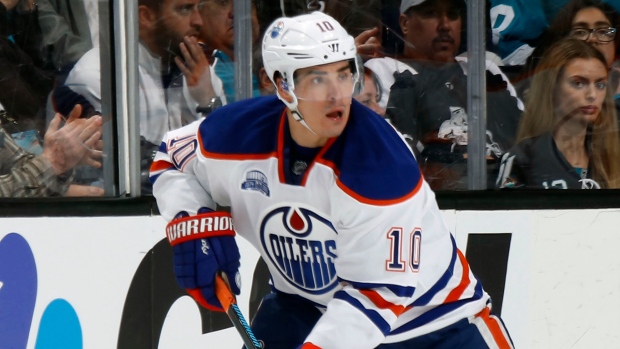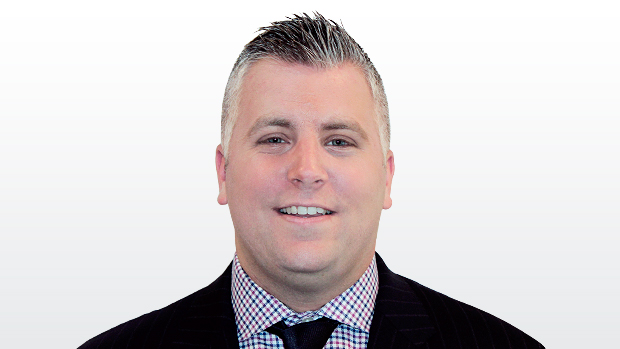 In fewer than four months, Peter Chiarelli has traded away half of the Edmonton Oilers' No. 1 overall picks.
The teardown of the "old" Oilers regime continued on Friday, with Edmonton shipping beleaguered 2012 top pick Nail Yakupov to the St. Louis Blues in exchange for a conditional third-round pick and prospect Zach Pochino.
The conditional third-rounder will become a 2018 second-round selection if Yakupov nets 15 or more goals in the 2016-17 season.
Pochino, 22, was drafted 112th overall by the Blues in 2013. He spent last season in the ECHL, acquired by the Oilers because St. Louis preferred to also move a contract back in the deal to stay clear of the 50-man limit.
Yakupov, 23, collected a career-low eight goals and 15 assists for 23 points last year. He was entering the final year of his contract at $2.5 million.
"This is the first time I've played on a really, really good team," Yakupov told the St. Louis Post-Dispatch. "I think it's awesome. I don't really know what winning is."
The Oilers are expected to sign free agent defenceman Kris Russell to a one-year, $3.1 million deal, which could be announced Saturday. Sources said other teams interested in Russell were notified on Friday evening that he would be signing with Edmonton in the $3 million range.
For both Yakupov and the Oilers, it was simply time to move on. Yakupov reportedly requested a trade multiple times over the last year and the Oilers pushed hard to make a deal happen before the start of this regular season.
Yakupov's stock plummeted to the point where the Oilers could not even get a similarly talented project in return. As such, Yakupov's tumultuous run in Edmonton - which included four head coaches and three general managers in four seasons - culminated in 252 games in which he posted 50 goals and 111 points.
He broke into the NHL as a 19-year-old in the 2013 lockout-shortened season and netted a respectable 17 goals and 31 points in 48 games. He finished in the top five in Calder Trophy voting that year with a point total that projected out to 53 points over a full season.
It was all downhill from there.
Yakupov only bested that shortened season point total once in his final three years with the Oil, while also finishing as a combined minus-84 in that span. His skill was never questioned, but Yakupov was cast as an uninvested player who did not pay attention to detail.
That's why it will be interesting to see how Yakupov meshes under ultra-disciplined head coach Ken Hitchcock in St. Louis. Yakupov may get the opportunity to play with fellow Russian Vladimir Tarasenko, who was the 17th-ranked player on TSN Hockey's Top 50 player list released on Friday.
"I watched him play against us and I got a feel what he is as a player," Hitchcock told the St. Louis Post-Dispatch. "I think there's a fit with us the way he is right now. All he's got to do is fit in. We just need a player that can fit in."
For whatever reason, top picks have not seemed to fit in under Chiarelli. Yakupov joins Taylor Hall, Tyler Seguin and Phil Kessel as top five overall draft choices that Chiarelli has traded during his career as a manager.
It hasn't exactly worked out for the Oilers, either. A supposed core of the future in 2013 – consisting of Hall, Yakupov, Sam Gagner, Justin Schultz, Ryan Nugent-Hopkins, Jordan Eberle, Jeff Petry, Magnus Paajarvi and Devan Dubnyk – has been deconstructed brick by brick. Eberle and Nugent-Hopkins are all that remain.
But considering the nearly negligible price, Yakupov was a gamble worth taking for the Blues, who will be in Edmonton on Oct. 20.
"He's got the skill to complement our group and the game is trending to faster, younger players," Blues GM Doug Armstrong told reporters. "He's excited to be here and we're excited to have him."
Contact Frank Seravalli on Twitter: @frank_seravalli