Oilers learning to embrace contender status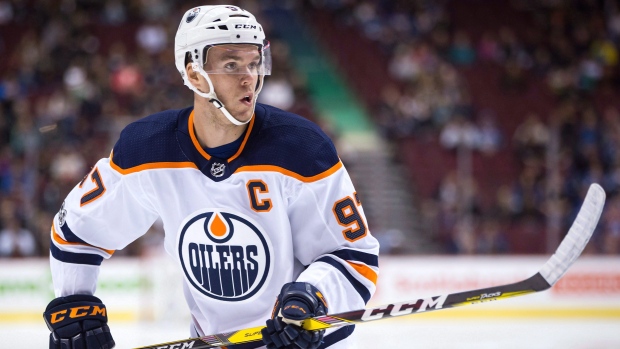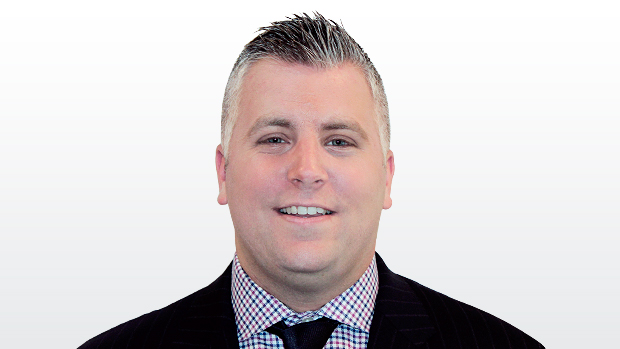 EDMONTON — One year ago, I made my way here for the Oilers' home opener.
I wanted to see the Oilers christen their palatial new home, to see Connor McDavid take flight in Year 2, and, of course, to witness the long-awaited renewal of the Battle of Alberta.
On the eve of opening night, I ran into an opinionated crew of former pro players at a local establishment. The tavern's owner is a dead-ringer for Patrick Swayze from Road House, mullet and all, who just happened to star for Mike Babcock at Red Deer College.
Naturally, the conversation turned to the Oilers, and the boys pointed out that I did not have Edmonton as one of my playoff picks.
So, a friendly proposition was made. The wager: [an undisclosed sum] that the Oilers would break their 11-year playoff drought. They seemed so confident - and they weren't even necessarily Oiler fanboys, just dyed-in-the-wool hockey guys.
I wasn't sold. I thought I was ahead of the curve with the Oilers in 2015, picking them to end the postseason skid in McDavid's rookie season. That didn't pan out. The Oilers needed to prove it, I thought, before I would pick them again. I couldn't envision such a severe drop-off for the Kings last October. I believed Calgary was ahead of Edmonton at that moment, and with such a strong Central Division, my guess was that only three spots would be up for grabs in the Pacific.
"You're on," I said. I doubled down on my public prediction. We shook hands.
The next night, the Oilers torched Brian Elliott and the Flames for six goals. Minutes after Auston Matthews began the night with four goals; McDavid did his best to match him with two of his own, including a memorable penalty-shot strike. They were off and running.
Flash forward one year.
When I returned to the same Jasper Ave. establishment on Tuesday night, the cheque I mailed last March was hanging at the bar, a conspicuous public reminder that hockey "experts" do not, in fact, know everything.
This time, I was offered a double-or-nothing ante: I would be given the field, or all 30 other teams, against the Oilers to win the Stanley Cup.
Except, I learned my lesson: Don't bet against Patrick Swayze. That guy may know a thing or two.
I'm also not betting against the Oilers. There's a different feel in Edmonton this fall. The Oilers are wearing the contender label for the first time in nearly three decades, a fact GM Peter Chiarelli acknowledged Tuesday.
"It's a whole new ballgame when you're picked to contend," Chiarelli said. "That will be interesting to see. There are increased expectations. I see where everyone is picking us. These guys see it. It's a whole new dynamic. I feel it as a manager. Todd [McLellan] feels it as a coach."
The weight of that contender label can be a heavy burden. Just ask McLellan, whose team wore it in San Jose for the bulk of his tenure, but never converted.
"It becomes a tough thing at times," McLellan admitted. "But I'll be interested to see with our team. We're not going to sail through the year by any means. It could start early, it might be later on, but there's going to be some rough water that we need to get through. The thing for me that separates the teams from the ones who get there and the ones who don't quite get there are how they handle that."
So far, these Oilers seem to be handling the lofty expectations well. They aren't running from them.
"Expectations? Whatever," McDavid said Wednesday. "We have our own expectations in the room."
"Every team starts off fresh. Every season starts off new," Milan Lucic said. "With the expectations on our side, we're looking forward to embracing that and having a good year."​
Every team's goal is to win the Stanley Cup. But there is a feeling that this group of Oilers do see a championship as a realistic possibility for the first time. All the hype, second to only the Penguins as Stanley Cup betting favourites, may not be 100 per cent deserved so soon, but no one will say it is far-fetched.
"We know we have a good team," Leon Draisaitl said. "I think we have the right pieces in this group. We know what it's like. Last year was a great experience for us. We're not satisfied, either. For us, it's just a matter of going out there and proving it, showing the hockey world that last year wasn't a one-time thing."
What will partially drive the Oilers this year, centre Mark Letestu said, is a real "fear of regression."
"We have a chance, but we've got a lot of work to do," Letestu said. "The old 'snicker at the Calgary-Edmonton road trip' is gone. That part is going to feel different. We've got the Hart Trophy winner. We're still going to do our business the same way, but I think other teams are going to approach us differently. We have to be ready for that level of competition."
The way to do that, McLellan said, is to consider the expectations a compliment to a well-built team, but to more importantly remember "how hard it was the year prior."
"My palms are still sweaty. The classroom is prepared. The first exam is tonight," McLellan said. "The class may be further ahead now, but that doesn't guarantee you success."
But it does make for an interesting wager. Game on.
Contact Frank Seravalli on Twitter: @frank_seravalli.