Oilers losing mental battle against Ducks
The Ducks have overwhelmed the Oilers in just about every physical category or statistic to draw even in this Western Conference second-round series, but as TSN's Frank Seravalli explains, their biggest edge may be between the ears.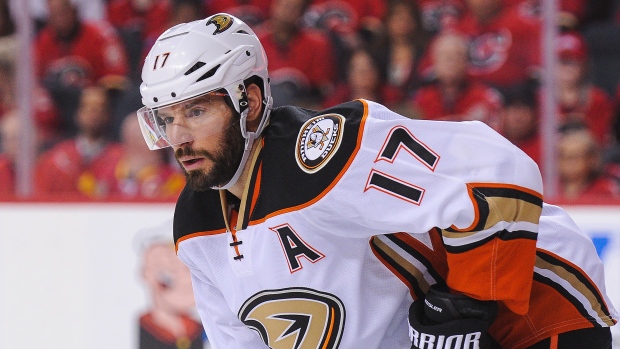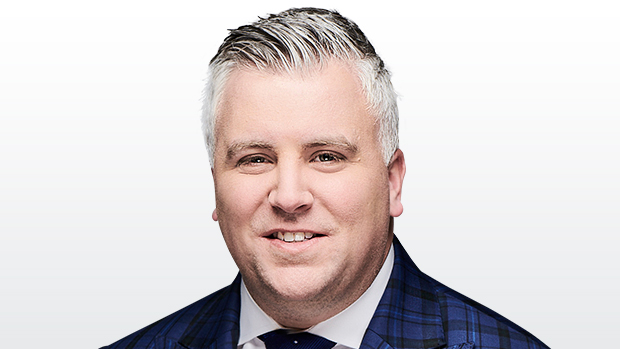 ANAHEIM, Calif. — The Ducks have overwhelmed the Oilers in just about every physical category or statistic to draw even in this Western Conference second-round series, but their biggest edge may be between the ears.
Todd McLellan admitted Thursday his team's "emotional recovery" has been "a little weaker" than he would have liked.
He pointed to different examples in Games 3 and 4, but the Oilers' lack of mental mettle was most clearly on display on the controversial non-icing sequence that resulted in Jakub Silfverberg's dagger 45 seconds into overtime.
"I was bothered and disappointed in the non-icing call," McLellan said. "I never did get an explanation why it was waved off. But when it is waved off, there has to be a responsibility on the rest of the players to finish out the rest of the play. We didn't have that. I'm disappointed in both."
Veteran linesman Brian Murphy immediately waved off the icing, but rather than skating at full bore, defenceman Adam Larsson raised his arm to signal his belief.
"I really thought it was an icing call," Larsson said.
His partner, Oscar Klefbom, did not think it would be an icing, but tried to sell it anyway. He employed two subtle tactics that NHL defencemen use to try to bait the linesman into the call - even though he watched Murphy immediately wave it off. Klefbom both hesitated, then pivoted toward the middle of the ice - away from the puck - in an effort to show how far it had gone by him.
Murphy didn't bite. The puck barely crossed the goal line. Clearly, Murphy believed Klefbom could have played the puck.
Both Klefbom and Larsson spent so much time focused on selling the call - instead of skating - that they were soon in a world of trouble with two Ducks bearing down on them.
"[Bleep] happens, I guess," Klefbom said. "It's very easy to get frustrated. Some bad calls maybe and some tough breaks, but you've got to be able to let that go."
None other than Ryan Getzlaf - the Duck who goaded Darnell Nurse into a similar mental mistake in Game 3 - was waiting along the boards to pick off Larsson's poor clearing attempt.
One pass. Silfverberg one-timer. Tied series.
"You have to play until the whistle blows," Larsson said. "At the end of the day, I don't want to say it was a bad call that cost us the game. We lost."
Contrast the Oilers' reaction to what all of Edmonton viewed as a critical non-call with what Randy Carlyle said was the Ducks' response during the overtime intermission after Drake Caggiula's game-tying goal with 1:42 to play.
"We clawed our way back from 2-0," Carlyle said. "We weren't going to let a little speed bump along the way deter us from our goal."
McLellan said the speed bumps the Oilers have faced - whether it was Corey Perry's goaltender interference that wasn't overturned in Game 4, the match-up problems the Ducks have presented, or the perfect trick face-off play that Carlyle implemented for a goal 25 seconds into Game 3 - they have taken too long to overcome.
Yes, the Oilers did scratch back to tie late, but they hardly possessed the puck in the 37 minutes between Getzlaf's first goal and Caggiula's strike with the net empty.
"There's going to be ups and downs in a series, we're learning that, and the emotional recovery and the ability to get back on task has to happen a little bit quicker for our team," McLellan said. "It's not going to be perfect and it won't be pretty from now until however long we play. Those are just lessons we're learning."
Getzlaf said he doesn't think experience alone has been the difference mentally, pointing out that he helped the Ducks win the Stanley Cup in 2007 in his sophomore season without really thinking about the moment.
It may be a simple case of confidence - and the Ducks are loaded with it now.
McLellan did say "there were no lips dragging on the ground" on Thursday, because Mark Letestu said the Oilers "flushed" Game 4 by the time they arrived for practice.
Edmonton may have been outplayed in each of the last three games, making this second-round series feel more like the Ducks hold a 3-1 stranglehold, but the scoreboard still says 2-2.
"There's no such thing as moral victories of quality wins, it's just wins," Letestu said. "We didn't outplay them in Game 2, but we won the hockey game. We view it as we're tied. It's best-of-three now. I don't think we're down on ourselves because we haven't had the majority of play. We're where we want to be."
The Oilers know they need to have a stronger emotional response in Game 5.
"It was a lost opportunity here," Letestu said. "We could gripe about the calls that went one way or the other. I think that comes back to being accountable for the game. The calls are what they are. We need to be a little bit better."
Contact Frank Seravalli on Twitter: @frank_seravalli