Oilers, Maroon open contract talks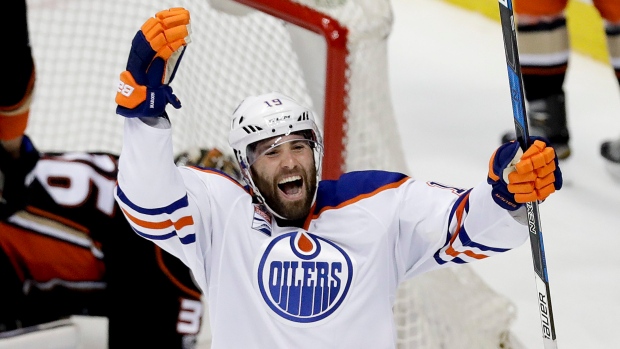 The Edmonton Oilers are working another contract extension.
According to TSN's Ryan Rishaug, the Oilers have begun preliminary talks on an extension with forward Patrick Maroon.
As Rishaug points out, the term and salary could be tough for the two sides to agree on with Maroon coming off a career year to the left of Connor McDavid.
Maroon scored 27 goals and posted 42 points in 81 games last season, and he owned 34 career goals through 220 games entering the year.
The 29-year-old was acquired from the Anaheim Ducks at the trade deadline in 2016 for a fourth-round pick. The Ducks retained $500,000 - or 25 per cent - of his $2-million salary to facilitate the deal. Maroon got off to a strong start in Edmonton, scoring eight goals and posting 14 points in the final 16 games of the season. He had four goals and 13 points in 56 games with the Ducks.
Rishaug reports both Maroon and the Oilers are interested in getting an extension done.
Maroon is one of four Oilers slated to hit unrestricted free agency next summer. According to CapFriendly, the Oilers currently have $60.7 million committed in salary for next season with another seven players facing restricted free agency. The salary cap currently sits at $75 million.
Maroon will turn 30 in April.