Oilers place G Scrivens on waivers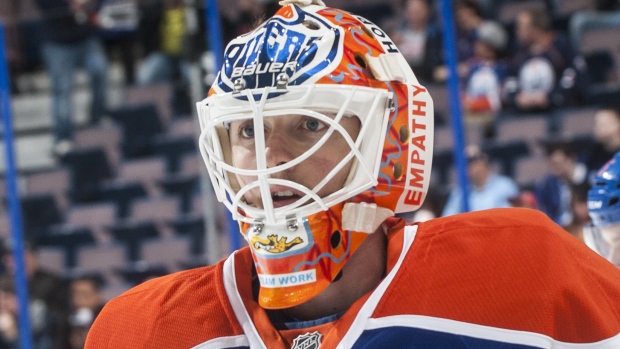 The Edmonton Oilers placed goaltender Ben Scrivens on waivers for the purpose of assignment on Sunday.
Scrivens had a 15-26-11 record last season with a 3.16 goals-against average and .890 save percentage in 57 games.
The season before, he was 9-11-0 with a 3.01 GAA and .916 save percentage for Edmonton in 21 games.
Overall in 78 games, Scrivens has a 3.12 goals-against average and .898 save percentage with two shutouts and a 24-37-11 record.