Oilers' Sekera has torn ACL, out 6-9 months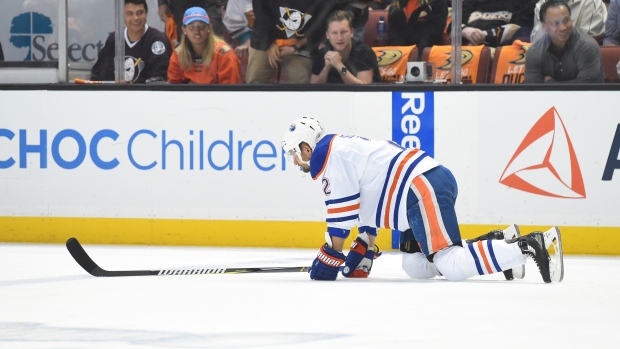 Edmonton Oilers defenceman Andrej Sekera will miss a good portion of next season with a knee injury suffered in this year's playoffs.
Oilers general manager Peter Chiarelli announced Tuesday Sekera tore his ACL in his left knee in Edmonton's second round series against the Anaheim Ducks, and will require surgery that will keep him out 6-9 months.
That timeline has Sekera returning in mid-November at the earliest, and he could be out until mid-February.
Sekera was injured in Game 5 against the Ducks after a hard hit into the boards by Ryan Getzlaf.
The 30-year-old had eight goals and 35 points in 80 games this season.