Once odd-man out, Stanley Cup is Theodore's coming-out party
The numbers game put Golden Knights defenceman in the AHL out of training camp but now he's thriving on hockey's biggest stage, Frank Seravalli writes.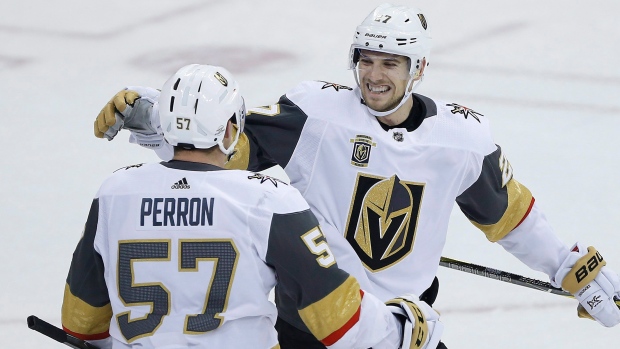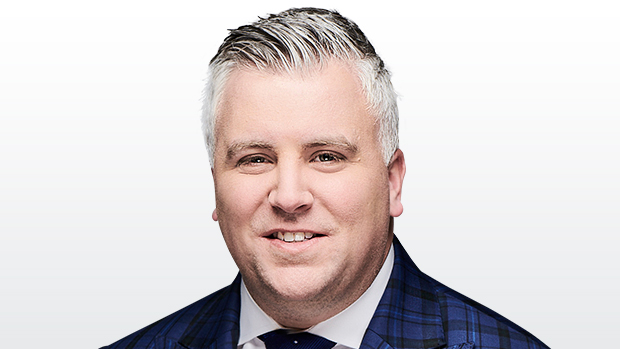 LAS VEGAS — Numbers game? There are a few of those here on the Strip.
Roulette, blackjack, craps – pick your poison.
Shea Theodore was on the losing end of a different kind of numbers game with the Vegas Golden Knights just a few months ago.
Despite playing 17 minutes a night for the Anaheim Ducks on their Western Conference final run last year, the Golden Knights had no room for Theodore on their expansion team roster out of training camp.
Perhaps the one blunder general manager George McPhee and Co. made in last June's expansion draft was overestimating the market on defence. Vegas ended up with 11 NHL defencemen, including injured blueliner Clayton Stoner.
Unwilling to let pickups Jason Garrison, Griffin Reinhart and Brad Hunt go for nothing on the waiver wire, Theodore was the odd-man out in October – even though he was already one of their most capable defencemen.
Theodore, 22, was the only waiver-exempt player on the roster, meaning he could be sent back and forth freely to the American Hockey League.
Like many before him, Theodore was forced to pick himself up again after being on the wrong side of the numbers in Vegas.
"I thought I played well," Theodore said Tuesday. "They basically said, 'You should be on the roster right now, but due to numbers you've got to wait it out.' They said, 'You're going down' and it's like, 'Not again.'"
Theodore spent 2016-17 shuttling back and forth between Anaheim and San Diego in the AHL – about 10 trips up and down, according to the Ducks. It seems safe to say Theodore will never play another game in the minors again.
The Stanley Cup Final could well serve as Theodore's coming-out party, a silky-smooth skater whose skills were on full display in Game 1 against the Washington Capitals.
He shimmied and sidestepped Devante Smith-Pelly just inside the blueline in the third period to deftly feed Tomas Nosek for the game-winner. In the process, he dodged Smith-Pelly's dislodged skate protector.
"I wish I could skate like him," partner Deryk Engelland said. "He's a gifted player, a gifted skater. Very smooth. It's fun to watch. The things he does with the puck, his ability, you just get him the puck and let him do his thing."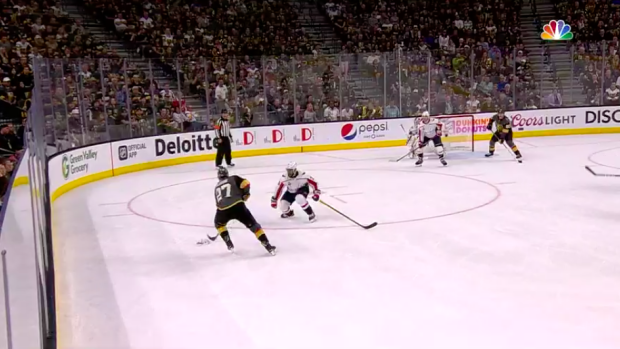 Theodore said he appreciated McPhee's honesty in October. For a team built on meritocracy, especially with high-priced free-agent signing Vadim Shipachyov shown the door out of camp, it would have been easy for Theodore to sulk.
Instead, Theodore had four goals and nine points in his first four games with the Chicago Wolves and had 11 points in eight total games with the AHL team.
"He went down there with a great attitude and worked hard," coach Gerard Gallant said Tuesday. "When he got called up, he was every bit the player we thought he'd be."
So, why then did the Ducks let Theodore go in the first place?
Anaheim dealt Theodore to Vegas as an expansion draft consideration trade in exchange for the Golden Knights selecting Stoner and the $3.25 million remaining on his deal.
Picking Stoner would guarantee the protection of defencemen Sami Vatanen and Josh Manson, as well as 23-goal scorer Jakub Silfverberg. The Ducks were dealing from an embarrassment of riches on the back end.
The Golden Knights were truly in a no-lose scenario. Theodore is a building block on defence for years to come.
For a player that can skate like the wind and is frequently involved in the play, the only surprise is that Theodore hasn't piled up more points already. With 29 points in 61 games, he finished third on the team in scoring among defencemen, ranking behind Colin Miller and Nate Schmidt.
Theodore said he's barely paid attention to the points, even though they would help get him paid more this summer as a restricted free agent.
"I'm not too concerned," Theodore said. "At the end of the day, it's wins and losses. If you're playing well, you're going to get the ice time that you deserve."
Theodore has averaged 21:37 in these playoffs – fourth among Golden Knights' defencemen – and looking very comfortable.

"When you get confident, you try and make some plays that you normally wouldn't make," Theodore said.
It's like the one he made to Nosek, with the cross-crease look, to produce the biggest goal in Golden Knights history so far. He said he didn't shoot – instead going with a shake-and-bake that might have fooled Braden Holtby – because he remembered walking in earlier and got off "a terrible shot."
That enormous assist is one big reason why the Golden Knights are three wins form the Stanley Cup. Theodore's story, one that proves Vegas didn't have this run in mind because they admitted they weren't icing their best lineup in October with Theodore in Chicago, is just one more chapter in an unbelievable book.
"They assured me that it was a completely different scenario, that I wasn't going down due to my play but it was just a numbers game," Theodore said. "[McPhee] told me I would be back up the second that they had the chance. He stuck to his word and they've been great the entire season."
Contact Frank Seravalli on Twitter: @frank_seravalli​