One X-Factor from each first-round series
TSN Senior Hockey Reporter Frank Seravalli examines the players and schemes that could have the most significant impact on each playoff series.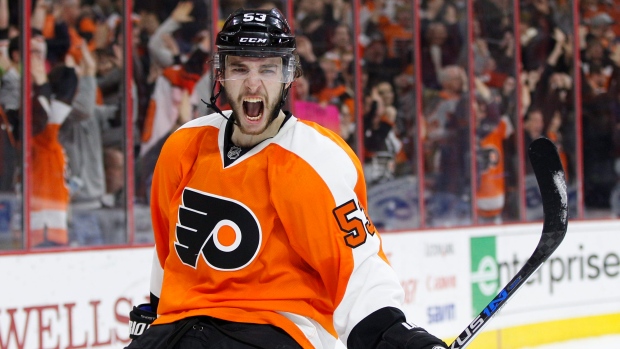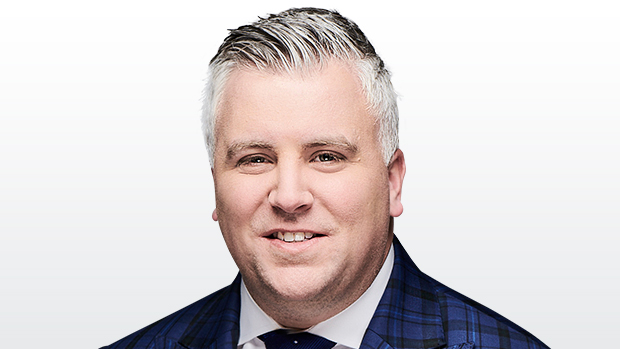 The Stanley Cup playoffs present a whole different slate of variables from the regular season, ranging from home-ice advantage, to special teams and playoff experience.
One slight change to any of them can flip a series on its axis.
With that in mind, let's take a look at one X-Factor from each first-round series, a player or scheme that could have the most significant impact on the outcome:
EASTERN CONFERENCE
WASHINGTON VS. PHILADELPHIA
X-Factor: Flyers defenceman Shayne Gostisbehere
Why: Conventional wisdom would suggest Philadelphia's prayers for an upset centre around Sean Couturier's ability to frustrate and neutralize the Capitals' top line of Alex Ovechkin, Nicklas Backstrom and T.J. Oshie. That would not be incorrect — Couturier did it against Pittsburgh's stars four years ago. But the Flyers will also need to score to win. And so much of that depends on a dynamic Gostisbehere driving play. Last week, the Red Wings seemed to discover the recipe for success against him. They blanketed him in all three zones, swarming his every movement. It led to juicy turnovers, two of which resulted in Detroit goals. Washington would be wise to follow suit - particularly when the game is on the line, considering the Ghost's flair for the dramatic.
Series pick: Capitals in six
PITTSBURGH VS. N.Y. RANGERS
X-Factor: Penguins goalie Marc-Andre Fleury
Why: All signs point to Fleury starting Game 1 for Pittsburgh, which would mark his first appearance since March 31 after sitting out with a concussion. If Fleury isn't ready, or if he is and doesn't play like himself, this series could be flipped on its head. Pittsburgh would be forced to turn to third-string backup Jeff Zatkoff with Matt Murray also injured. Zatkoff, 27, has appeared in 35 NHL games over the last three seasons — but never a Stanley Cup playoff game. Zatkoff's numbers (.915 save percentage) are respectable, but Pittsburgh losing Fleury is even more critical than the Rangers missing defencemen Ryan McDonagh and Dan Girardi.
Series pick: Penguins in five
FLORIDA VS. N.Y. ISLANDERS
X-Factor: Panthers centre Aleksander Barkov
Why: Barkov enters his first Stanley Cup playoff riding the NHL's top active point streak. He closed out the regular season with points in nine straight, including five goals and eight assists for 13 points. Barkov, 20, finished third in team scoring with 59 points behind linemate Jaromir Jagr (66) and Jussi Jokinen (60), but led the Cats in goals (28). He is one of eight Panthers making their playoff debut on Thursday night, but the Panthers can't afford to let him get caught up in the bright lights of the big stage, especially if he is going against John Tavares shift for shift.
Series pick: Panthers in five
TAMPA BAY VS. DETROIT
X-Factor: Lightning right wing Jonathan Drouin
Why: Goals will be at a premium on both sides in this series, but particularly for Tampa Bay without Steven Stamkos in the lineup. Detroit will focus heavily on Nikita Kucherov. Aside from Stamkos, no Lightning forward was within 25 points or 14 goals of Kucherov this season. That is considerable pressure. That's where Drouin comes in. Drouin, 21, scored in both games for Tampa Bay — including the game-winner in his first appearance — since he returned from a two-month holdout/suspension. Including his 10 games in the AHL prior to his call-up, Drouin has 11 goals in his last 12 games. Tampa Bay is going to need him to step up in a big way.
Series pick: Lightning in six
WESTERN CONFERENCE
DALLAS VS. MINNESOTA
X-Factor: Stars defenceman John Klingberg
Why: The knock on Dallas is that their blueline isn't built to win playoff 'style' hockey. Klingberg, 23, will do his best to dispute that notion. Jamie Benn may have carried the Stars to their Western Conference crown, but Klingberg is also essential to team success. He racked up 58 points, good for fifth among all defencemen, while playing nearly 23 minutes per night. When he isn't putting up points Dallas doesn't seem to win. He was held off the scoresheet in 21 of the Stars' 32 losses this year. How Klingberg responds to his first playoff test could go a long way in determining how long the Stars' run lasts.
Series pick: Stars in four
ST. LOUIS VS. CHICAGO
X-Factor: Blues centre Alex Steen
Why: We know Vladimir Tarasenko can score. Can the rest of the Blues? The reason St. Louis has been bounced in the first round for three straight springs is their offence has run dry. The Blues scored just six goals in their four playoff losses to Chicago two years ago. Last year, they managed to post a six-spot against Devan Dubnyk in Minnesota, but were limited to two or fewer goals in their four losses, including one shutout. Steen, 31, finished with 52 points in 67 games this season, but has been conspicuously quiet in playoffs past. He has just six goals and 14 points in 31 career playoff games. The Blues are going to need more than that.
Series pick: Blues in seven
ANAHEIM VS. NASHVILLE
X-Factor: Ducks' special teams
Why: Anaheim finished with the NHL's top power play and penalty kill this season, the latter of which is particularly impressive consider the Ducks were shorthanded more than ever other team except for Arizona. It's the first time a team has led the league in both categories since the 1984-85 Islanders.
Nashville's penalty kill was middling this season (16th), which could present a big opportunity for the Ducks if the Predators can't find a way to stay out of the box. The Ducks' units come at you in waves: Corey Perry finished tied for eighth league-wide in power-play goals with 12, but a staggering 16 different Ducks scored at least once with the man advantage this year.
Series pick: Ducks in six
LOS ANGELES VS. SAN JOSE
X-Factor: Sharks goalie Martin Jones
Why: Sharks coach Peter DeBoer confirmed on Tuesday that Jones will get the Game 1 start. But Jones' leash does not appear to be long, given how well James Reimer has played. Jones lost six of his last 10 starts heading into the playoffs while Reimer collected three shutouts in his eight appearances since a February trade from Toronto. San Jose's support in front of Jones is stout, with the well-balanced Sharks netting the second-most goals in the West this season, but two-time Stanley Cup winner Jonathan Quick poses stiff competition at the other end. If Jones can keep the Kings at bay, they will have a real chance to advance.
Series pick: Kings in seven
Contact Frank Seravalli on Twitter: @frank_seravalli