One year from potential opt-out, NHL players mull another work stoppage
TSN Senior Hockey Reporter Frank Seravalli talks to NHL stars about the deadline everyone in hockey wants to avoid thinking about: the final opt-out date for the league's current Collective Bargaining Agreement.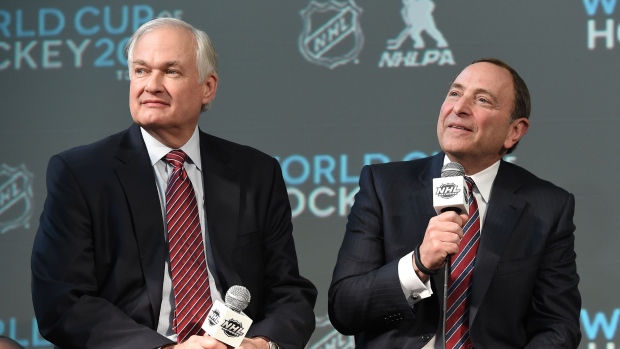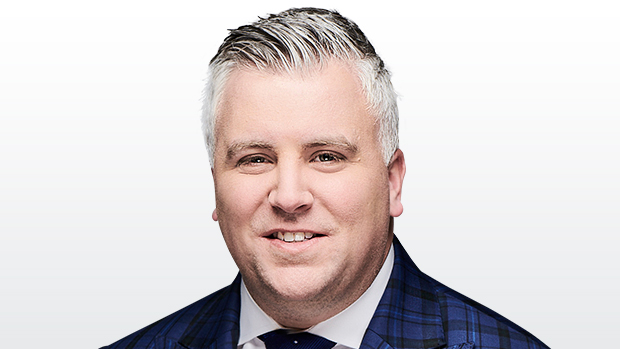 One year from Saturday marks the deadline everyone in hockey wants to avoid thinking about: the final opt-out date for the NHL's current Collective Bargaining Agreement.
Five years of labour peace have flown by, but the potential of a fourth work stoppage in 25 years is the elephant in the room – and it's growing larger each day.
The NHL will have the first opportunity to notify the NHL Players' Association on Sept. 1, 2019 of its intention to terminate the current agreement ahead of the 2020-21 season. Should the NHL decline, the players can exercise their option for early termination on Sept. 15, 2019, notifying the league that the NHLPA potentially intends to walk out for the first time since 1992.
If neither side opts out, the current agreement will continue through the 2021-22 season.
Business at 1185 Avenue of the Americas is strong. The NHL is nearly a $5-billion industry, realizing solid year-over-year growth in revenue, aided by the addition of a stimulating 31st franchise in Las Vegas. The salary cap climbed $4.5 million this summer with a minimal inflator, the largest single-season cap increase since 2014.
Business is so good that the NHL offered last season to extend the CBA by a multiple years in exchange for Olympic participation – something included in the previous agreement – and a robust international calendar.
Reading those tea leaves, it would be fair to wonder whether the NHL would decide to opt-out of this CBA - one that has clearly been beneficial to owners – especially with a new franchise on the horizon in Seattle. Plus, it would put the onus on the players, allowing commissioner Gary Bettman to put his arms in the air and say, "We're not the bad guys here!"
If that's the case, what are the chances NHL players will opt-out themselves?
"It's something that's pretty real," Red Wings forward Dylan Larkin said during the NHL/NHLPA Player Media Tour last week. "You see it in guys' contracts; everyone's preparing for a [work stoppage] with signing bonus money. I don't think we're very happy with the deal we got; we're looking for more for ourselves. I think it's very real but ... I definitely don't want that to happen. [I'm] pretty grateful for every day in the NHL, so I wouldn't want to waste time being young and entering a prime age."
Larkin, 22, signed a six-year, $30.5 million extension with the Winged Wheel this summer. He's one of the rare all-star- calibre players to not get some sort of "lockout protection" in the form of a signing bonus for the 2020-21 season, which will be paid out on July 1 before any work stoppage would go into effect.
According to CapFriendly.com, 78 players will collect $252 million in signing bonuses for 2020-21 to protect against potential lost wages. That might give you an indication as to what players (and agents) think about the likelihood of a work stoppage.
"I think there will be another one. We'll see," Golden Knights goaltender Marc-Andre Fleury said. "I'm not nervous, I don't think about it every day – but I'm getting older. I want to enjoy this as much as I can. I would love to be able to [avoid one], to put our differences on the table and make it work."
"I'm not confident at all," Jonathan Toews said.
Stanley Cup champion T.J. Oshie believes there is a gap to be closed between the two sides.
"If the negotiations were right now and we were trying to get ready for a season, I think we're probably a little far apart – that a lockout would happen," Oshie said.
There are two major sticking points for players: Olympic participation and escrow. Are the players willing to engage NHL owners in a fight over them? Many believe the NHL would like to cut down contract term limits and cap signing bonuses – which says nothing of the potential hunger to change the revenue split or re-define what counts as revenue.
There is no question escrow is the dirtiest word in hockey dressing rooms. Last year 11.5 per cent of paycheques were withheld to ensure a 50/50 split with owners. That means players collected 88.5 per cent of their published salaries – with only a small portion likely to be refunded once the dollars are balanced.
The majority of players remain undereducated about escrow. The only way to change escrow is to change the system; it's the only one that ensures a proper split. The way to lessen the amount withheld is to slow salary cap growth each year, though that also limits free agent earnings and jobs on the union margin.
"You'd definitely have to give something, for sure," Nathan MacKinnon said of changing escrow.
Many players have called for an escrow cap, like the one that exists in the NBA. This season, escrow withholding is expected to be under 10 per cent for the first time since 2011-12.
"I think we're looking to get escrow sorted out," Hart Trophy winner Taylor Hall said. "You know, we're paying so much on our cheques every two weeks that it's astronomical. Hopefully we can figure something out."
The other is the Olympics, which were a major bone of contention for players when the NHL decided not to halt last season for PyeongChang – ending a streak of five consecutive Winter Games with NHL participation.
Oshie not only starred for Team USA in Sochi in 2014, he became a household name among casual hockey fans across the United States with his stirring shootout performance. He earned a significant amount of endorsement revenue because of the Olympics.
"I get a little [bothered] about that," Oshie said. "I think it's unfair [the Olympics] is a bargaining chip and something that they know we love to do and I think is very good for our game and can only grow our game – which should be good for the NHL."
"For me, I care a lot about the Olympics," Connor McDavid echoed. "I want to make sure that that is a forgone conclusion that we're going to go."
That the NHL leveraged the Olympics, a prized experience for players, against extending a CBA that is clearly favourable to owners, was said to be a rallying cry amongst the union.
McDavid, who has the highest cap hit in the history of the system at $13 million, was as vocal as he's ever been. He urged other young stars to step up and be heard.
"This CBA is the one that is going to affect me the most," McDavid said. "We are at a time where the league is as young as it has ever been. There are a lot of star players that are young. If we can stand together, we're the ones that owners are going to have to face for a long time."
It remains to be seen if that rallying cry will turn into something tangible.
"We did have an opportunity to extend it, but the details, in terms of the extension, weren't really very fair to us. So, we didn't take it," Jack Eichel said. "We gave up going to the Olympics. There are a lot of things that I feel like we're giving and maybe not [getting] the most return. So, it's a conversation to be had in the next several months."
All indications are the relationship between the NHL and NHLPA currently seems to be positive. It is not believed any negotiations between the two sides took place this past summer.
Players said the key is to start early. If one of the two sides opts out, it doesn't mean a work stoppage is guaranteed. It just sets the clock on the conversation.
"I think the biggest thing is the big picture, and that's having a better partnership with the league where this doesn't become an issue every five or six years," John Tavares said. "[The hope is] that we can work together to grow the game and that the business side is very stable for both sides in the long run."
---
Contact Frank Seravalli on Twitter: @frank_seravalli