Oregon's Ennis works out with Raptors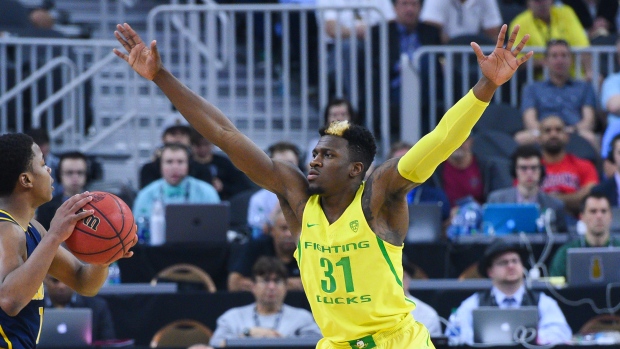 Oregon Ducks guard Dylan Ennis worked out at the Toronto Raptors' pre-draft workout Wednesday morning, according to TSN's Kayla Grey.
The 25-year-old Canadian averaged 10.9 points with 4.4 rebounds and 3.1 assists during his senior year with Oregon last season. It was his fifth season of college ball and second with the Ducks.
Oregon made it all the way to the Final Four at this year's March Madness tournament where they lost to the No. 1 North Carolina Tar Heels in the semi-final.
Ennis is a native of Brampton and is the older brother of Tyler Ennis who plays point guard for the Los Angeles Lakers.
Toronto owns the 23rd overall pick in this year's NBA Draft.