Orridge steps down as CFL Commissioner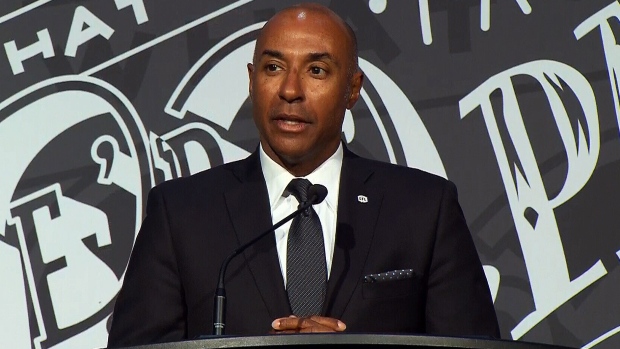 The CFL announced Wednesday that Jeffrey Orridge is stepping down as commissioner with an effective date of June 30.
"In his time with the CFL, Jeffrey worked tirelessly to promote player health and safety, the integrity of the League on and off the field, and the values of diversity and inclusion," Jim Lawson, Chair, CFL said in a league release. "Jeffrey played an important role in developing the league's strategic plan which has, in a short time, helped to elevate some key metrics that underpin the health of the league."
TSN's Dave Naylor reports the decision is believed to be a mutual agreement to part ways, with the understanding that through two years, it hasn't been a good fit.
"It has been an honour to serve as CFL Commissioner and help to prepare this historic league for the future by deepening our relationship with fans and sponsors, increasing its relevance with the next generation, and expanding our reach beyond Canada," Orridge said in the league release. "While the Board and I have differing views on the future of the league, we both believe passionately in this game, its players, its partners and its fans. I wish the CFL great success in the future."