BC Lions Season Preview
Get ready for the CFL season with TSN.ca's Team Previews. Check out roster breakdowns and season outlooks from CFL on TSN analysts. We'll roll out a new team each week day. Today, the BC Lions.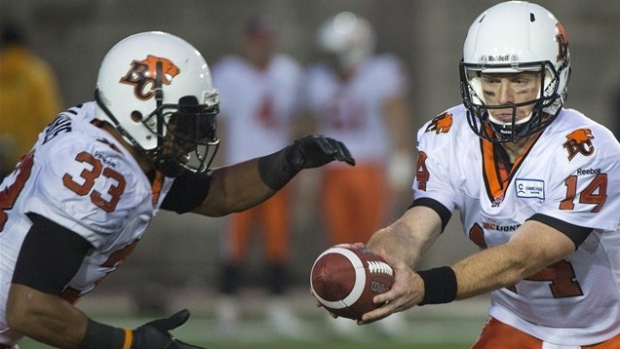 With new coach, Lions aim to return to upper ranks
Head Coach: Jeff Tedford
GM: Wally Buono
| Record | Offence | Defence |
| --- | --- | --- |
| 9-9 | 330.0 (5th) | 315.9 (3rd) |
After Wally Buono went out as Grey Cup winning coach with the team two years ago, passing the sidelines torch onto Mike Benevides, the Lions have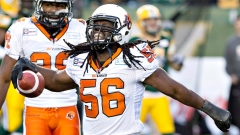 yet to experience the same type of success, falling in the West Division standings each year.
Enter new head coach Jeff Tedford, who comes with a number of question marks as an American football coach. Tedford spent last season as offensive coordinator of the Tampa Bay Buccaneers after 20 years coaching in the NCAA ranks. To his credit, he did spend three years as an offensive assistant with the Calgary Stampeders to begin his coaching career, and was a CFL quarterback for six years in the 80s.
Predominately American football coaches have had mixed results north of the border; the Lions are hoping Tedford is more Marc Trestman than Bart Andrus.
Tedford's task will be made easier if Travis Lulay is healthy this season. The 31-year-old former MOP should be good to go after missing all but two games due to a shoulder injury last season; how much the injury lingers or affects his performance over the course of a season is still to be seen.
Duane Forde's Canadian Content
Less than a decade ago, with a lineup that featured the likes of Brent Johnson, Jason Clermont, Paris Jackson, Ryan Thelwell, and Javy Glatt, the Lions were the envy of the CFL in terms of Canadian content. Since then, the organization has undergone something of a rebuild of its National talent pool, with running back Andrew Harris as the team's only bona fide homegrown star.
Among the key building blocks are former first round picks Jabar Westerman, who is expected to be a full-time starter at defensive tackle, and O-Linemen Kirby Fabien and Hunter Steward. The latter is a ratio-breaking offensive tackle but he is slated to start the season on the injured list...which is also where he finished last year. Needless to say, his complete recovery is critical to the Leos long-term ratio flexibility.
That flexibility could also get a boost if Chris Rwabukamba or Keynan Parker is able to prove himself worthy of starting in the secondary.
The Lions ratio safety net is its receiving corps, where two of Shawn Gore, Marco Iannuzzi, and former NFLer Austin Collie will definitely start, but BC could line up with all three if any of the young Canadian starters at other positions falter. Grade: B-
Matt Dunigan's Quarterback Analysis
How hard is it to get back on track after injuries like the ones Travis Lulay has sustained the past couple years?
Trust me when I say this, Travis Lulay has not and will not forget how to play this game! When healthy, he's exactly what you look for in a quarterback. He's a student of the game, maybe the hardest worker on the team, loves the mental challenge the game provides, and attacks it like a true pro on a regular basis. He's tough as nails, strong, and athletic; and with all these incredible traits the coolest one of them all is his humility.
Travis is a leader and his team needs him to do just that. Only problem is Travis is working with a throwing shoulder that has seen better days.He will lead whether he's on the field or on the sidelines. The Lions prefer him on the field but sometimes that's just in the cards.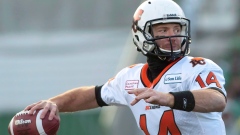 If Travis is actually 100% healthy and back to his 2011 CFL MOP mode, he would dominate, impose his will on opposing defences, and tear up the league, guaranteed! But in the game of football there are no such things!
You can bet on the Lions new head coach, Jeff Tedford, to have all of his pivots ready to play some football. Who that may be is a bit of a crap shoot right now. At the time of writing this assessment - Day 3 of training camp - it's early and who knows. Full analysis
Farhan Lalji's Draft Analysis
While many believed the BC Lions "reached" with their top pick in the draft selecting Ese Mrabure-Ajufo, a talented defensive end projected by most as a second rounder, the Lions believe they have a future cornerstone player who has all the tools for a long CFL career.
Led by director of player personnel Neil McEvoy, the Lions have come up with a new analytics formula to determine an overall grade on prospects and Mrabure-Ajufo had the highest grade in the draft. If he can combine those measurables with in-game performance, the Lions may have an heir apparent to Brent Johnson. For now, he has held his own in training camp and is expected to be a regular contributor in the D-line rotation.
Running back Shaquille Murray-Lawrence is a dynamic playmaker with legit ratio-changing speed, and should be a nice compliment to Andrew Harris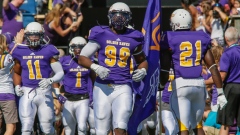 in the backfield, but he has battled injuries throughout training camp, most recently a groin strain.
The sleeper of BCs draft class is Maxx Forde, who most expected to be taken much higher than the 7th round. The Lions believe he has a realistic shot to give the team a fourth Canadian option in their defensive line rotation.
| Round (Pick) | Player | Pos. | College |
| --- | --- | --- | --- |
| 1 (5) | Ese Mrabure-Ajufo | DL | Wilfrid Laurier |
| 2 (14) | Brett Boyko | OL | UNLV |
| 3 (23) | Shaquille Murray-Lawrence | RB | UNLV |
| 4 (32) | Adrian Clarke | LB | Bishop's |
| 5 (41) | Campbell Allison | OL | Eastern Michigan |
| 5 (43) | Christian Covington | DL | Rice |
| 6 (49) | Joshua Brinkworth | DB | Pacific |
| 7 (58) | Maxx Forde | DE | Idaho |
Paul LaPolice's Scouting Report
Even with a new coach, there is a lot of consistency with the BC Lions because most of the defence is returning and the defensive staff was retained. That will be a huge advantage for the Lions as the defence may have to carry the day until the offence and Travis Lulay is ready to go.
If Lulay cannot stay healthy the Lions will have some growing pains playing a young QB, but the defence is good enough to keep them in games.
And a healthy Andrew Harris will go a long way in creating an explosive offence to go along with a fast receiving corps. A serious run at first place will rest on the shoulders of Lulay's ability to stay healthy.
Read LaPolice's full analysis here
East: Redblacks, Argonauts, Alouettes, Tiger-Cats
West: Blue Bombers, Lions, Roughriders, Eskimos, Stampeders