Owner: T-Wolves have no plans to sign Rose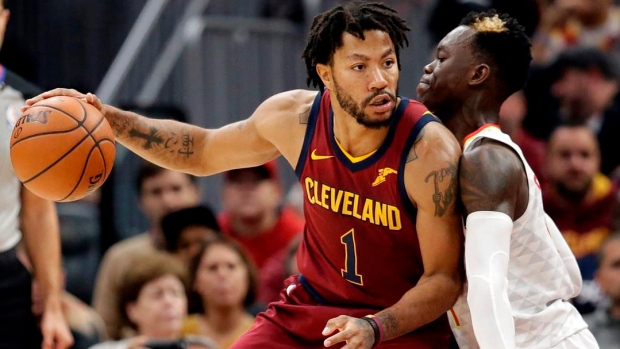 Minnesota Timberwolves owner Glen Taylor appeared to shoot down rumours Friday that the club might be open to bringing in point guard Derrick Rose for a reunion with head coach Tom Thibodeau.
"If we could find the right person to fit into our team and have some ability to play, get out there on the floor, we are certainly going to look at it," Taylor said. "We kept one slot open all year long just in case that possibility occurred. But as of today we don't have anybody in mind."
The 2011 MVP was waived by the Utah Jazz last week after coming over in a multi-player deal with the Cleveland Cavaliers that also involved Rodney Hood and Jae Crowder. The Timberwolves currently have point guards Jeff Teague, Tyus Jones and Aaron Brooks on their roster.
Rose is averaging a career-low 9.8 points per game on 43.9 per cent from the field. Last year, Rose had one of his best seasons in a long time for the New York Knicks, averaging 18.0 points per game on 47.1 shooting in 64 games before being shut down with yet another knee injury.
For his career, the three-time All-Star is averaging just shy of 20 points a night.