Panarin tops 2019 Free Agent Frenzy class
The Blue Jackets sniper is poised to become the rare winger with an eight-figure salary in the cap era as he leads an expected exodus out of Columbus, TSN Senior Hockey Reporter Frank Seravalli writes.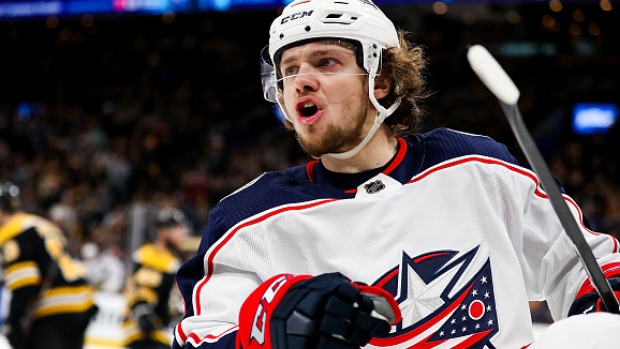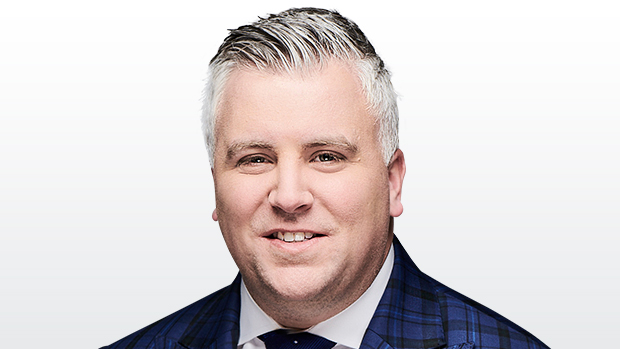 The Bread Man is going to make cake.
Artemi Panarin delivered the goods despite a circus swirling around him in Columbus, leading the Blue Jackets to the best season in franchise history.
Now, after fulfilling his contract, he'll head to free agency as the No. 1 player on the market this summer. Panarin is poised to become the rare winger with an eight-figure salary in the cap era.
Former linemate Patrick Kane ($10.5 million) is the only player at that threshold now, but more will hit that mark – most prominent among them restricted free agent Mitch Marner.
Panarin edges out two-time Norris Trophy winner Erik Karlsson for top spot on TSN's Free Agent Frenzy board.
Imagine slotting Karlsson at No. 2 a calendar year ago.
In this case, it all comes down to health. What seemed like a slam dunk likelihood for Karlsson to re-sign with San Jose has become a wait-and-see scenario after Karlsson missed 29 games this season.
There is no questioning Karlsson's talent. There is also no question that Karlsson will be paid handsomely. Players of his all-world ilk rarely make it to market.
But there have been more than a few questions about his skating – hampered by groin injuries this season – which hasn't been as effortless as usual in these Stanley Cup playoffs.
Some moments, he looks like the Karlsson of old, flinging a 125-foot saucer stretch pass down the ice. Other times, he looks to be labouring, like he's not going to be able to finish the game.
Will teams be willing to pay mega dollars at a maximum seven-year term (or eight years for San Jose)? Or will he cash in with a higher AAV on a shorter-term, lower-risk deal?
When Karlsson did play, he produced points at his usual high rate (0.85 per game), but three goals in 53 games represented the lowest goals-per-game rate (.06) of his career.
When asked about his future, Karlsson seemed as confident as ever.
"I know what I am," Karlsson said on April 30. "I know what type of player I am, what I can contribute, what I can get better at. I strive to do that every year. For the 10 years I've been in the league I think I've been improving from Day 1 and I think I'm a better player now than I was at any point in my career previously. It's just going to keep going that way. And I feel like I still have a lot left to give."
Meanwhile, Panarin's output and effort never wavered during a tough season. He set a career-high with 87 points, collecting 28 goals and 59 assists. He is one of a handful of forwards in today's NHL who can drive play from the wing.
Panarin, 27, then contributed five goals and 11 points in 10 playoff contests for Columbus. He paced the Blue Jackets in scoring and gave the Nationwide Arena crowd a thumbs up on his way off the ice after the Game 6 loss to Boston.
Speculation has connected Panarin to Florida much of this season – heightened by the hiring of his former Chicago coach Joel Quenneville – but it has also been thought he is in search of a big-market team with a large Russian population.
A return to Chicago doesn't seem to be in the cards cap-wise, but how would the New York Rangers look?
The Big Apple could be an even juicier fit for Panarin if Columbus president John Davidson returns home to New York to succeed Glen Sather as Rangers' president of hockey operations. But there will be no shortage of interested parties.
There is also no shortage of Blue Jackets on the board – Panarin is among three in the top five alone with an expected exodus unlike any other. Two-time Vezina winner Sergei Bobrovsky is No. 3 while centre Matt Duchene is just behind him at No. 4. Add Ryan Dzingel and Columbus is represented by four of the top 16 players.
Here is the first TSN Hockey Top 25 Free Agent Frenzy list of the spring:
The Top 25
| RK | Player | Team | Pos | Age | GP | G | PTS | 18-19 |
| --- | --- | --- | --- | --- | --- | --- | --- | --- |
| 1 | Artemi Panarin | CBJ | LW | 27 | 79 | 28 | 87 | $6M |
| 2 | Erik Karlsson | SJ | RD | 29 | 53 | 3 | 45 | $6.5M |
| 3 | Sergei Bobrovsky | CBJ | G | 30 | 62 | 2.53 | .913 | $7.43M |
| 4 | Matt Duchene | CBJ | C | 28 | 73 | 31 | 70 | $6M |
| 5 | Jeff Skinner | Buf | LW | 27 | 82 | 40 | 63 | $5.75M |
| 6 | Anders Lee | NYI | LW | 28 | 82 | 28 | 51 | $3.75M |
| 7 | Joe Pavelski | SJ | C | 34 | 75 | 28 | 64 | $6M |
| 8 | Brock Nelson | NYI | C | 27 | 82 | 25 | 53 | $4.25M |
| 9 | Tyler Myers | Wpg | RD | 29 | 80 | 9 | 30 | $5.5M |
| 10 | Mats Zuccarello | Dal | RW | 31 | 48 | 12 | 40 | $4.5M |
| 11 | Alex Edler | Van | LD | 33 | 55 | 10 | 32 | $5M |
| 12 | Gustav Nyquist | SJ | LW | 29 | 81 | 22 | 60 | $4.75M |
| 13 | Jordan Eberle | NYI | RW | 29 | 77 | 19 | 37 | $6M |
| 14 | Micheal Ferland | Car | LW | 27 | 71 | 17 | 40 | $1.75M |
| 15 | Jake Gardiner | Tor | LD | 28 | 62 | 3 | 30 | $4.05M |
| 16 | Ryan Dzingel | CBJ | LW | 27 | 78 | 26 | 56 | $1.8M |
| 17 | Kevin Hayes | Wpg | C | 27 | 71 | 19 | 55 | $5.18M |
| 18 | Brett Connolly | Wsh | RW | 27 | 81 | 22 | 46 | $1.8M |
| 19 | Marcus Johansson | Bos | LW | 28 | 58 | 13 | 30 | $4.58M |
| 20 | Braydon Coburn | TB | LD | 34 | 74 | 4 | 23 | $3.7M |
| 21 | Wayne Simmonds | Nsh | RW | 30 | 79 | 17 | 30 | $3.98M |
| 22 | Brandon Tanev | Wpg | LW | 27 | 80 | 14 | 29 | $1.15M |
| 23 | Joonas Donskoi | SJ | RW | 27 | 80 | 14 | 37 | $1.8M |
| 24 | Colin Wilson | Col | LW | 29 | 65 | 12 | 27 | $3.94M |
| 25 | Ron Hainsey | Tor | RD | 38 | 81 | 5 | 23 | $3M |