Panthers adjusting to off-ice turmoil
Billionaire Florida Panthers owner Vincent Viola was tapped to serve as Secretary of the Army on Monday by United States President-elect Donald Trump. As TSN's Frank Seravalli explains, it's just the latest move in a week of turmoil for the Panthers franchise.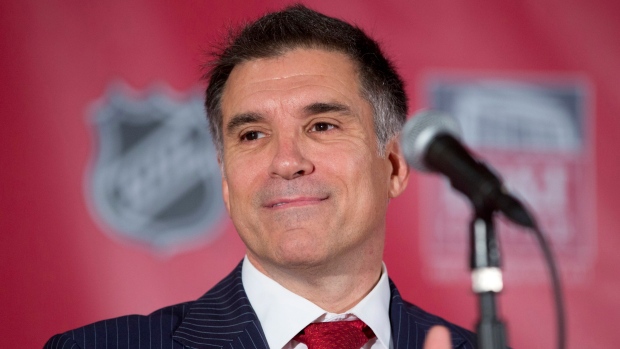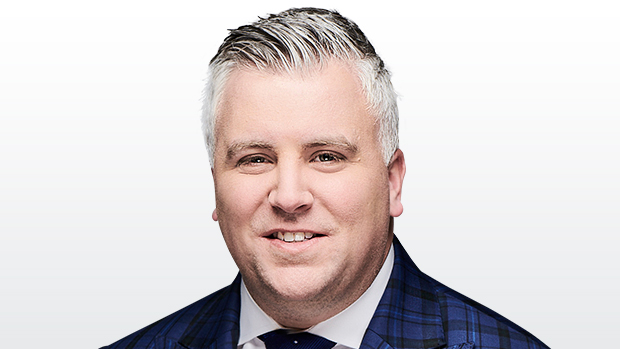 CORAL SPRINGS, Fla. — Billionaire Florida Panthers owner Vincent Viola was tapped to serve as Secretary of the Army on Monday by United States President-elect Donald Trump.
Viola's nomination, subject to U.S. Senate confirmation, will require him to largely step aside from his role with the team. Viola's family will maintain ownership of the Panthers, but minority owner Doug Cifu will step into Viola's role as team governor and chairman of Sunrise Sports and Entertainment.
"I couldn't be more proud for Vinnie and his family," Panthers president and CEO Matthew Caldwell said. "If you know Vinnie, you know he's patriotic and loves the military... Knowing a man like Vinnie is running the U.S. Army is just really inspiring. It makes me feel safe."
The Secretary of the Army serves at the pleasure of the Commander in Chief, essentially acting as the chief executive of the U.S. military's largest branch. Viola, 60, amassed his reported $2.2 billion fortune as founder and chief executive of New York-based Virtu Financial but his ties to the Army run deep as a West Point and Army Ranger graduate.
Trump called Viola an "incredibly accomplished and selfless individual." The two had ties throughout the election process. Viola's Eastern Airlines leased Vice President-elect Mike Pence his plane for the campaign season and the Panthers' BB&T Center hosted a rally for Trump.
The NHL "proudly congratuled" Viola in a statement and acknowledged the appointment will require his "full-time attention," but said the Panthers assured that the club's operations will not be affected. The Panthers remain committed to South Florida.
Monday's latest power shift caps a turbulent month for the Panthers.
Panthers goaltender Roberto Luongo joked Viola's appointment meant he was now one step closer to the United States' nuclear codes.
"I don't know if they'll trust me with those," Luongo said, laughing.
After setting a franchise record for wins (47) and points (103) last season, Viola and the Panthers have come under fire this season for a poor start, the unceremonious firing of well-liked coach Gerard Gallant on Nov. 27 and numerous analytics-based roster changes that followed one of the most successful seasons in team history.
President of hockey operations Dale Tallon also regained control of day-to-day personnel decisions and responsibility for trade calls last week for the first time after being "promoted" to his current position last summer. The Panthers have repeatedly denied any change in Tallon's role, saying Tallon has always maintained final say in hockey decisions. There was no change in front office titles.
Viola has only been around the Panthers in public view about a dozen times since taking ownership of the team, but interim head coach Tom Rowe said weeks ago that it was Viola who was pulling the strings. His team is just now adjusting to the changes.
"It's a pretty big deal to change coaches, especially during a season," Luongo said. "It takes a few days for your mind to get used to the thought of Gerard not being back there. Everything is pretty much the same - it's a matter of getting used to a new voice."
The Panthers declined to make Tallon available to speak on Monday.
The message from Viola to Tallon was believed to centre around "fixing" the Panthers' current issues. They are 3-3-4 under Rowe, but Tallon's changes are limited in the short-term as the NHL's holiday trade freeze kicks in on Tuesday at midnight. It will be lifted at midnight on Dec. 27.
With so much transition, including the departure of four of six defencemen from last season, the Panthers' front office has become the butt of jokes inside the hockey world.
The Panthers' locker room isn't immune to that chatter. That hasn't made it easier to win, but Luongo said this hasn't been the craziest month of his nine-year career in Florida.
"A lot of the outside noise is just outside noise," Luongo said. "Some guys are just better at blocking it out than others. For me personally, it doesn't really affect who I am on the ice. I've just got to do my job. This is hockey. Things happen. You've got to just keep chugging away and doing your job."
Luongo said the Panthers held a team meeting last week with Tallon after his duties were reinstated, but declined to reveal specifics. The time is now for the Panthers to get it together, four points back of a playoff spot with 50 games to play.
"We're just trying to buy-in as a group," Luongo said, "Not only players, but also management and all the way down to make sure we're all on the same page."
Contact Frank Seravalli on Twitter: @frank_seravalli