Panthers' Alexander suspended 10 games for violating substance abuse policy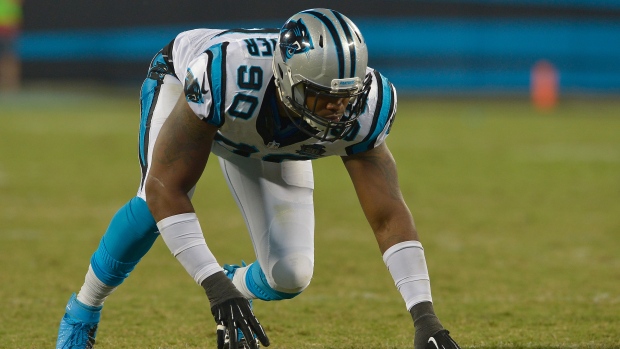 Charlotte, NC (SportsNetwork.com) - Carolina Panthers defensive end Frank Alexander was suspended 10 games without pay Wednesday for violating the NFL's policy and program for substances of abuse, a violation he said occurred "many months ago."
Alexander will be eligible to return to Carolina's roster on Monday, Dec. 15, following the team's Week 15 game against Tampa Bay.
The 24-year-old was just reinstated from a four-game suspension for a previous substance-abuse violation on Monday.
"I'm very sorry to the Panthers organization, my teammates, and Panthers fans that my mistakes from many months ago will prevent me from contributing for several more weeks," Alexander said in a statement released through the players union.
"This discipline arose from a violation that occurred many months ago. Since that violation, I have continued to grow, and I will continue to work hard, as I have been doing, to stay in shape and be a major contributor upon my return. Through God's favor, I will continue to show through my behavior that I have learned some valuable life lessons."
Alexander had 15 tackles, one sack, one fumble recovery and two passes defensed in 12 games (three starts) last season.