Panthers place G Niemi on waivers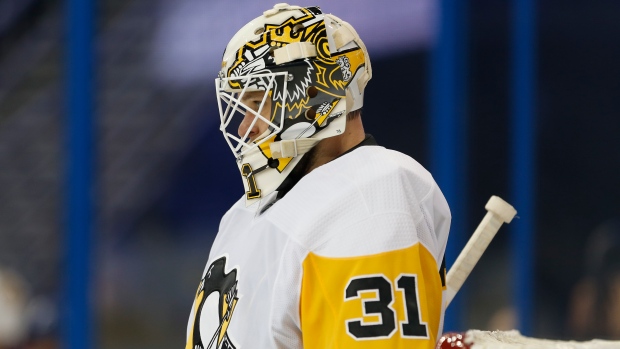 The Florida Panthers have placed goaltender Antti Niemi on waivers, three weeks after claiming him from the Pittsburgh Penguins.
Niemi appeared in two games with the Panthers, both in relief of James Reimer, posting an .872 save percentage and a 5.08 goals-against average.
The 34-year-old Niemi played in three games for the Penguins, recording a 7.49 goals-against average and .797 save percentage before getting waived.
The Panthers had been keeping three goaltenders on their roster since Roberto Luongo returned from a hand injury on Nov. 4.
Niemi carries a $700,000 cap hit on the one-year contract he signed with the Penguins in July.