Patrick impresses in return to Wheat Kings
Consider it mission accomplished for the consensus top prospect in the 2017 NHL draft, Bob McKenzie writes. Nolan Patrick had four points in his first action since Oct. 11 and emerged healthy from back-to-back weekend games.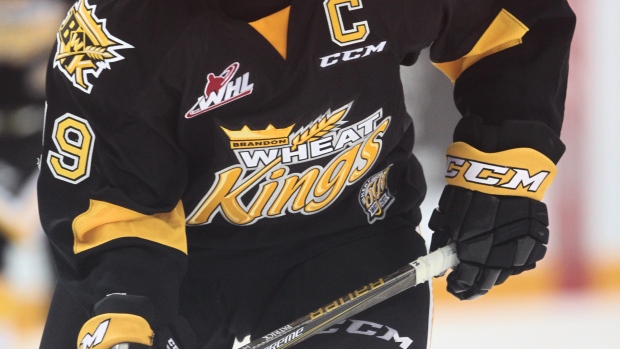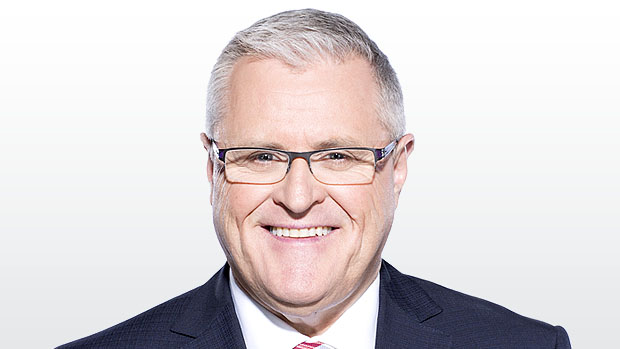 The NHL Central Scouting Bureau will release its mid-season rankings on Wednesday and there's not expected to be any surprise atop the North American skaters list.
Especially now that Brandon Wheat King centre Nolan Patrick is back playing games.
Not having played a game since Oct. 11, the big centre and consensus top prospect for the 2017 NHL draft returned to the WHL in triumphant fashion on Friday night, scoring two goals and two assists to lead the Wheat Kings to a 8-5 win over Kootenay.
Patrick was held pointless in Saturday's 4-0 Wheat King win over Kootenay, but he played 18:46 in the first game and 19:05 in the second and emerged happy and seemingly healthy from the back-to-back outings.
Mission accomplished for the 6-foot-3, 198-pound pivot who underwent sports hernia surgery in the off- season and missed three months with soft tissue issues with his other groin.
"He was dominant," Wheat King general manager Grant Armstrong said of Patrick's first two games back. "He was outstanding in the first game. He wasn't quite as good in the second game but he was still the best player on the ice in both games. Now that he's playing games, his conditioning will only get better."
"His skating looked good. He showed confidence with the puck," said an NHL scout. "He picked up pretty much where he left off."
Kootenay is last in the WHL's Central Division so it was a good opponent for Patrick to ease in against. He's looking at a tougher three-in-three weekend coming up with Brandon in Saskatoon on Friday, home to Medicine Hat on Saturday and in Regina on Sunday afternoon.
NHL Central Scouting was in constant communication with Patrick throughout his rest and rehab. In spite of missing the time, there have been no red flags with Patrick's status in the eyes of the NHL scouting community. He was the clear and unanimous No. 1 prospect for this year's draft in TSN's pre-season rankings and is fully expected to be No. 1 on the NHL CSB list on Wednesday.
TSN's mid-season rankings will be released on Jan. 31, the day after the Canadian Hockey League Top Prospects game in Quebec City.
***
There's not much doubt big Russian winger Andrei Svechnikov - a potential top pick in the 2018 NHL draft - will be playing in the Canadian Hockey League next season.
That's always been the plan for the 6-foot-2, 185-pound, 16-year-old who is currently ripping it up for Muskegon in the United States Hockey League — just like his older brother Evgeny Svechnikov, the Detroit Red Wing first-round pick in 2015 who played for Cape Breton in the Quebec Major Junior Hockey League.
But here's the question that has yet to be answered: Will Svechnikov enter the CHL via the annual import draft or will he establish Michigan as his residence and be approved to become arguably the highest-profile prospect for the 2017 Ontario Hockey League minor midget draft in April?
At this point, it's quite possible Svechnikov could file the necessary paperwork to apply to the OHL to be designated as "homegrown" as opposed to an "import."
It's not an unusual process. Many import players come to Canada or the U.S. to play minor hockey and enter the OHL through the regular draft as opposed to the import draft.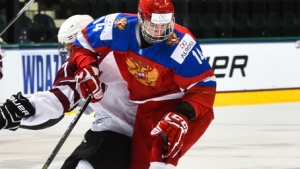 An application must be made to the CHL for a change in status. The decision on whether to grant it has less to do with how much time a player may have played in a specific region and more to do with parents or a parent being there to establish legitimate residency.
Svechnikov and his mother have been living in Muskegon this season so they have established a residence there, although it would be up to the CHL to vet that and make an official ruling, assuming Svechnikov applies for a change in his status.
Even though he's only 16 - he turns 17 on March 26 - Svechnikov is sixth in USHL scoring, with 15 goals and 31 points in 24 games. Because he's played for Russia at both the U-17 World Challenge in Sault Ste. Marie in November and the World Junior A Challenge in December in Bonnyville, Alta., (where he scored eight goals in four games to establish a tourney record), Svechnikov has played at least five fewer games than the other leading scorers. Svechnikov's 1.29 points per game is second best in the USHL.
Scouts have already identified Svechnikov and 16-year-old Swedish defenceman Rasmus Dahlin as elite contenders to be No. 1 in the 2018 NHL draft. If Svechnikov is eligible to be taken in the 2017 OHL draft, he'll join three 15-year-olds with strong NHL connections as the top prospects.
That group includes: former NHLer Todd Bertuzzi's son Tag, a forward who plays for the Oakland Grizzlies U16 in Michigan; former NHLer Alfie Turcotte's son Alex, a forward who plays for Chicago Mission U16; and former Toronto Maple Leaf executive Jim Hughes' son Jack, a centre for the Toronto Marlboros' minor midgets.
If Svechnikov doesn't become eligible for the OHL draft, he would still be available in the CHL import in late June and could end up in the Western, Ontario or Quebec leagues, depending on which team drafts him. If, however, he seeks homegrown status by virtue of his Michigan residency, he would only be available to OHL clubs.