Patrick poised to be the next great NHL prospect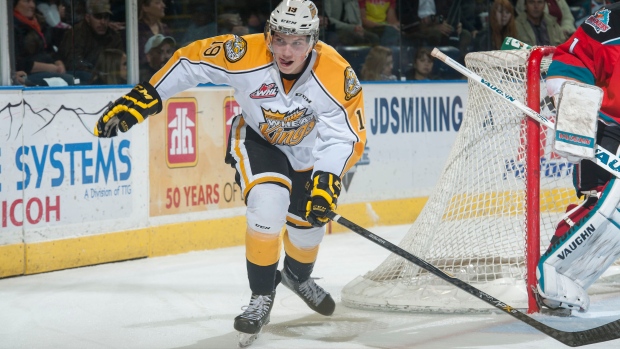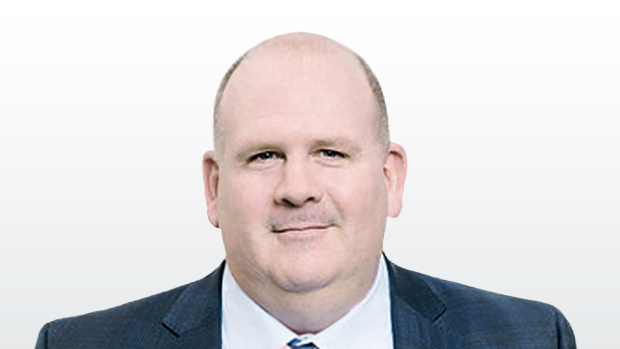 TORONTO - Late Saturday afternoon, as they're sweeping up at the First Niagara Center in Buffalo, notes kept on this year's draft class will get collected in dustpans before being binned and forever lost. The chatter and speculation aimed at Auston Matthews, Patrik Laine and other top prospects over the last 12 months will move to 2017. The race to No. 1 for next year's draft class has already begun, and right out of the gate the title is Nolan Patrick's to lose.
"If there's a better hockey player on the planet in this age group, tell me where because I haven't seen him," said TSN's director of scouting Craig Button. "I'll go watch him. But I don't think he exists."
Button has been watching the 17-year-old Winnipegger for some time and isn't surprised at the heights Patrick's stock and game have reached.
"If you'll remember, I told you a few years ago that these three drafts would produce four franchise centres — [Connor] McDavid, [Jack] Eichel, [Auston] Matthews and Nolan Patrick," said Button. "I'm wrong on lots of things. I'm not going to be wrong on this. Nolan is a franchise centre with the attributes that speaks to. He's an offensive catalyst who can score and create and grind. He's a leader and he's the backbone of a franchise."
Patrick has played parts of three seasons with the Brandon Wheat Kings in the Western Hockey League. He saw action in three games as a 15-year-old before scoring 30 goals in his 16-year-old season, joining Patrick Marleau (Seattle) and Brett Connolly (Prince George) as the only others to turn that trick over the last 20 years of WHL history.
Patrick centred Brandon's second line that season, and collected WHL rookie of the year honours.
This year he stepped into the No. 1 centre role, scoring 41 goals and 102 points. The Wheaties advanced all the way to the Memorial Cup with Patrick leading his team in scoring, putting up 13 goals and 30 points in 21 games on his way to being named WHL playoff MVP. He's already played in 49 WHL playoff games and four Memorial Cup games.
"Nolan has enjoyed two great seasons in our league. It is extremely rare for a player to dominate at a young age like he has," said Wheat Kings owner, GM and head coach Kelly McCrimmon. "Nolan is a complete package. He has size, skill, hockey sense, leadership ability and a desire to be the best he can be. He is a 200-foot player. He takes great pride not only in his offensive game, but is very good defensively. He has been used against the opponent's top players both years."
Patrick has athletic genes. His grandfather, Steve Patrick Sr., was an offensive lineman with the Winnipeg Blue Bombers for 13 years, winning four Grey Cups before moving on to a career in real estate and politics.
His father, Steve Jr., was a first-round pick of the Buffalo Sabres in 1980 and played 250 NHL games. Uncle James Patrick, currently associate coach with the Dallas Stars, was drafted ninth overall in 1981 by the New York Rangers, playing 1,280 games in the NHL.
"My dad is my greatest influence. He's been great. He got me on skates when I was three. I didn't like it but he pushed me until I did," said Patrick, prior to boarding a flight after spending a week in Dallas at a training centre. "After that, he always wanted to make sure I was having fun. He's more laid back. My uncle James, he gets intense. It's been good to have both of them supporting me."
At the end of the day there is very little significance to going first overall. You don't get paid more under the current CBA and its entry-level system, and first overall picks can go bust. Still, Patrick says he's using the expectations as motivation.
"I want to be the best player I can be. I can't control where I get picked. Sure, I'd like to go first but whatever team selects me and gives me a chance to play, I'll be honoured," said Patrick. "People are placing expectations on me and that drives me to live up to them. I want to be the kind of player people are saying I can be."
Patrick's dad doesn't see a hockey prospect when his son slumps into a chair at the breakfast table rubbing sleep out of his eyes. He sees a kid — his kid.
"All of this attention, it comes with the territory but it's my job to make sure the pressure doesn't affect Nolan. I've always wanted him to have fun with hockey," said Steve Patrick Jr., a successful real estate broker in Winnipeg. "Nolan likes to go hunting and fishing and hanging out with his buddies. He knows when to train and how hard to train. But he also has to be a big brother to his two sisters, a son to his mother and a part of our larger family's life. Those things are important. He gets that. He's a good kid."