Penguins D Maatta to undergo surgery; expected out four weeks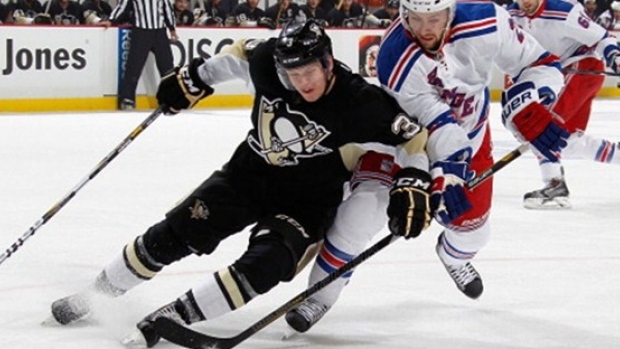 The Pittsburgh Penguins have announced that defenceman Olli Maatta will undergo surgery next week to remove a potentially cancerous tumour in his neck.
Maatta is expected to miss four weeks.
A team release stated that the tumour in Maatta's neck could be a low-grade thyroid cancer.
"Olli will have surgery to remove the tumour," said Penguins team physician Dr. Dharmesh Vyas. "Even if it is found to be cancerous, we do not expect that he will need radiation or chemotherapy, and we anticipate a complete recovery. In all likelihood, Olli will go on to live a healthy life and this should not affect his ability to play hockey long-term."
Vyas said the tumour was discovered during pre-season physicals.
"Obviously our first concern is for Olli and his health," said Penguins general manager Jim Rutherford. "He is an outstanding young man and has a tremendous future ahead of him. The doctors tell us that this is a very treatable condition, and that it can be taken care of with the surgery. The Penguins organization will be there for him and support him every step of the way."
The 20-year-old Maatta has scored one goal and four assists in seven games with the Penguins this season, averaging 20:12 of ice-time.
Originally selected 22nd overall in the 2012 NHL Draft by the Penguins, Maatta enjoyed a standout rookie campaign in 2013-14, scoring nine goals and 20 assists in 78 games.
He also won a bronze medal with Team Finland at the 2014 Winter Olympic Games in Sochi, Russia.