Penguins LW Dupuis out at least six months with blood clot in lung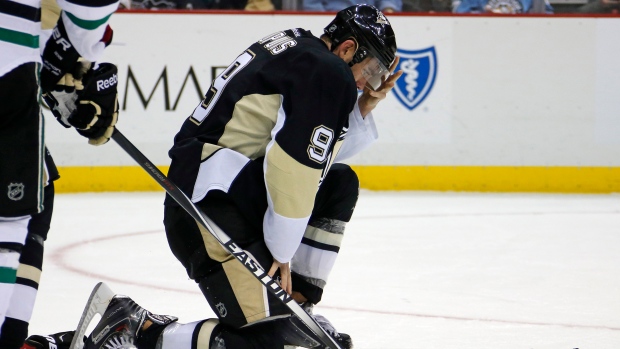 The Pittsburgh Penguins announced on Wednesday that left winger Pascal Dupuis will be out for at least six months with a blood clot in his lung.
Dupuis, 35, will undergo treatment with blood thinners.
"Pascal had a blood clot in his leg that traveled to his lung," said Penguins' team doctor, Dr. Dharmesh Vyas, in a release. "In medical terms, that is a deep vein thrombosis resulting in a pulmonary embolism. This is the second such incident that we know of for Pascal. The treatment is at least six months of blood thinners, during which time he will not be able to play hockey. Other than that, his condition is stable."
Dupuis had been diagnosed in January of this year with a blood clot and underwent similar treatment.
In 16 games this season, Dupuis has six goals and five assists.
"Our focus at this point is on Pascal's health and well-being," said Penguins general manager Jim Rutherford in a release. "He will have all the support he needs from the Penguins organization and our medical staff."
Dupuis is in his 14th NHL season and eighth with the Penguins. He is in the second season of a four-year deal worth $15 million.