Perry, Subban not selected for Team Canada
TSN's Frank Seravalli explains why two-time Olympian Corey Perry, and not P.K. Subban, may have been Doug Armstrong's toughest call in announcing the first 16 players for Team Canada.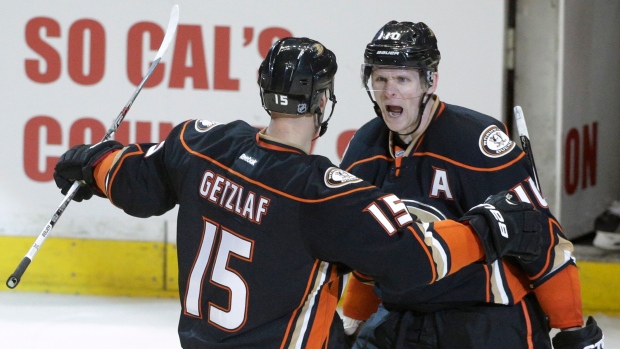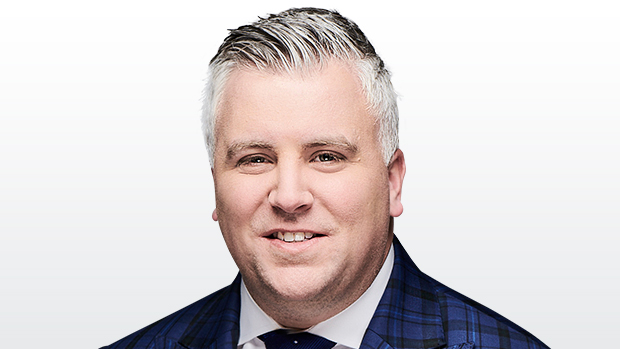 A scope of Doug Armstrong's stomach on Wednesday may reveal an ulcer or two.
Undoubtedly, serving as Team Canada's general manager is an honour, but it can also be an enormous headache. Just ask Steve Yzerman. He turned down the opportunity after producing back-to-back gold medals - but not without controversy and strife.
On Wednesday, Armstrong was tasked with separating Ryan Getzlaf from linemate and two-time Olympian Corey Perry, as well as leaving off P.K. Subban and his own St. Louis Blues player in Alex Pietrangelo from Team Canada's initial roster of 16 players for the 2016 World Cup of Hockey.
The NHL player with the most points since the start of the 2011-12 season, Claude Giroux, was also not selected to Team Canada's initial roster.
In other words, there will be a lot more criticism for Armstrong before the final seven spots are filled by June 1's final roster announcement. All seven other entries also named their preliminary rosters on Wednesday. The two-week tournament begins on Sept. 17 at Air Canada Centre.
"Some very difficult decisions had to be made to narrow down our selection to only 16 players," Armstrong said, "which is a testament to the depth of player talent in Canada."
While all eyes will be focused on the fact that Subban was not picked for Team Canada, Armstrong's most difficult decision may have been to select Getzlaf over Perry.
Perry, 30, is a Hart Trophy winner who was a member of both Olympic teams over the past six years, including the one that produced gold on home soil in Vancouver. He was also just about the only player who kept the Anaheim Ducks afloat during the first two months of the season, making their current charge up the standings possible.
The only goal Getzlaf had until Dec. 27 was an empty-netter. Perry has 26 goals and 19 assists for 45 points in 61 games this year.
But Getzlaf has come on of late since the Jan. 16 arrival of David Perron. Getzlaf has at least one point in 16 of his last 18 games since the Perron trade, including eight multi-point nights. He has 51 points in 56 games, inching closer to a point-per-game pace.
"That was a difficult decision when we got down to the end," Armstrong told TSN. "Since Christmas, I think the Ducks have been the best team in the NHL. I think Ryan Getzlaf had the most points in February in the NHL. He's playing spectacular hockey. I was out to watch the Ducks play and Getzlaf was someone that we felt very comfortable getting into this group now.
"Corey Perry is certainly on a very short list. One of the benefits is having a long list of players to choose from, but one of the difficult things is having to make those choices."
Armstrong said he phoned all four of the 2014 Olympians on Wednesday to let them know they were not part of the preliminary roster as a show of respect.
That included Subban, who appeared in one Olympic game in Sochi, but was more of a reserve on the team. Subban, 26, has the sixth-most points among defencemen (46) this season. His GM in Montreal, Marc Bergevin, is assisting Armstrong for Hockey Canada.
Subban is among a group of 10 or 11 players, according to Armstrong, for the final seven spots.
"I think that when I watch P.K. play, his plus-minus and the way he plays now, he might not be as high-risk as he was a couple years ago," Armstrong said. "He's a heck of a player. He's going to get serious consideration as we move forward here. It's going to be good competition."
As long as Mike Babcock is coaching Canada, selecting defencemen will always be a bit of a nuanced discussion, since Babcock is adamant about having left-shooting blueliners paired with right-shooting defencemen. It is no surprise, then, that among the four named on Wednesday, they are evenly split between left and right.
Armstrong said the final roster will either end up with four lefties and three righties, or vice versa.
Brent Seabrook, Brent Burns, T.J. Brodie, Kris Letang, Mark Giordano, Pietrangelo, Jay Bouwmeester and Jake Muzzin could all be in the mix on the remaining spots on defence.
Every position featured a tough call. Hockey Canada chose to go with three goaltenders - Carey Price, Braden Holtby and Corey Crawford - over Roberto Luongo and Marc-Andre Fleury.
Price has not played since Nov. 25 and he might not see NHL ice again this season, and is only just now starting to don full equipment in solo rehab skating sessions. Armstrong spoke with both Price and Bergevin during the process twice in February, making sure Canadiens ownership and Price were on-board.
If the all-world Price cannot play in September, injured players are allowed to be substituted up until the first game of the tournament. He would have an abbreviated Canadian training camp in Ottawa and three exhibition games to test himself.
"Obviously, Carey Price's resume speaks for itself," Armstrong said. "We let him know that there's a roster spot available. If he wanted to play, he was in."
Choosing three goaltenders among the 17 slots left Armstrong the most flexibility at other positions to make seven more brutal calls. Taylor Hall, Matt Duchene, Joe Thornton, Tyler Toffoli, Ryan O'Reilly, Brendan Gallagher, Mark Stone, Wayne Simmonds, Logan Couture, Brad Marchand and Giroux are all among the candidates for the final four forward spots.
"The market is wide open, but we do have a short list," Armstrong said. "Since we started this process eight or nine months ago, players have come on and off that short list and I expect that's going to happen until we name this team in June."
TEAM CANADA
Preliminary 16-man roster; full 23-player list due June 1
G Corey Crawford, Chicago Blackhawks
G Braden Holtby, Washington Capitals
G Carey Price, Montreal Canadiens

D Drew Doughty, Los Angeles Kings
D Duncan Keith, Chicago Blackhawks
D Marc-Edouard Vlasic, San Jose Sharks
D Shea Weber, Nashville Predators

F Jamie Benn, Dallas Stars
F Patrice Bergeron, Boston Bruins
F Jeff Carter, Los Angeles Kings
F Sidney Crosby, Pittsburgh Penguins
F Ryan Getzlaf, Anaheim Ducks
F Tyler Seguin, Dallas Stars
F Steven Stamkos, Tampa Bay Lightning
F John Tavares, New York Islanders
F Jonathan Toews, Chicago Blackhawks
Staff
Tom Renney, President
Scott Smith, Chief Operating Officer
Scott Salmond, Hockey Operations
Doug Armstrong, General Manager
Marc Bergevin, Assistant General Manager
Rob Blake, Assistant General Manager
Ken Holland, Assistant General Manager
Bob Murray, Assistant General Manager
Mike Babcock, Head Coach
Claude Julien, Assistant Coach
Bill Peters, Assistant Coach
Joel Quenneville, Assistant Coach
Barry Trotz, Assistant Coach
Frank Seravalli can be reached at frank.seravalli@bellmedia.ca.