Pettersson buzz grows louder in Vancouver
As TSN Senior Hockey Reporter Frank Seravalli writes, highly-touted 19-year-old Elias Pettersson is expected to be part of a Vancouver trio - including Brock Boeser and Bo Horvat - that helps make the Canucks relevant again.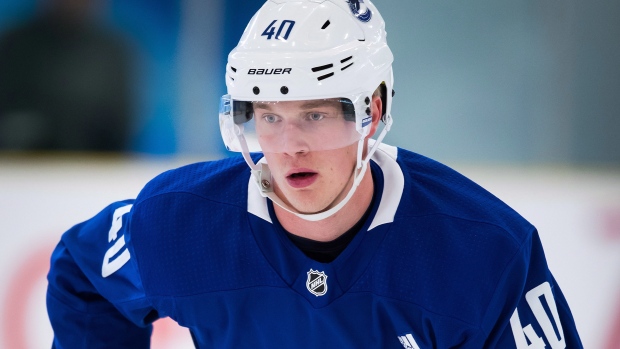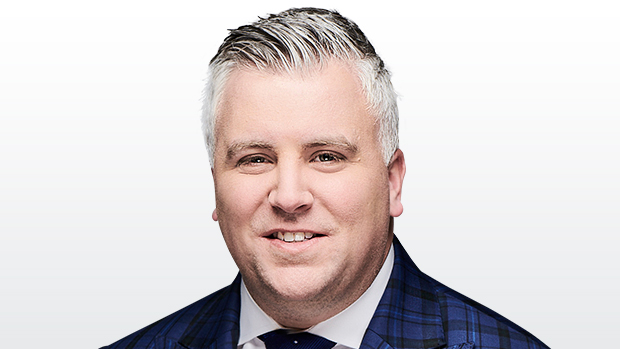 Bo Horvat heard the whispers.
It was impossible to ignore chatter that the Vancouver Canucks had something special on the way in Elias Pettersson, but Horvat didn't know quite what to expect heading into training camp.
"I've seen a few highlight clips of him," Horvat said at the NHL's Player Media Tour. "I know that he looks like he's going to be a phenomenal player."
Safe to say Horvat and all of Vancouver is buzzing about Pettersson now, after a dazzling preseason introduction on Tuesday night against the Edmonton Oilers.
It may have been one exhibition matchup ­– important context considering the Oilers dressed just two of the defencemen expected in their opening-night lineup – but Pettersson showed the type of high-end skill that will have the rest of the NHL learning his name in short order.
It's likely that Ryan Strome, the Oilers' veteran, won't soon forget Pettersson after he juked and danced around him – sending Strome sliding, the result of broken ankles.
That was one of two highlight-reel nuggets – the other a blind, backhand, cross-crease pass right on the tape of Nikolay Goldobin that should have resulted in a goal if not for Oilers goalie Cam Talbot.
With Pettersson, it seems, it all comes down to the details. That no-look pass drew oohs and aahs in Vancouver, but opponents would have been equally awed by the poise he showed in coolly batting down an errant shot-pass in front of the net to begin the sequence.
They are details that caught the eye of former teammate Noah Welch on Day 1 of training camp last year with the Vaxjo Lakers in Sweden.
"He has this God-given talent that is mixed with a drive and determination to be elite," said Welch, who recently retired in Red Deer, Alta., after a 13-year pro career that included 75 NHL games. "I'm probably a little bit old-school as a pro in that rookies need to earn the respect of their teammates, but some of the most fun times I had last year were watching Elias in pregame skates.
"Sometimes I would have to put a glove over my face laughing, saying, 'I can't believe he just did that, or even thought to make that play.' It was ridiculous."
Pettersson, now 19, was the Canucks' first-round pick at No. 5 overall in 2017. He had a Swedish season for the ages last year with the Lakers, racking up honours that even Peter Forsberg fell short of as an 18-year-old.
With 24 goals and 56 points in just 44 games, Pettersson not only broke Sweden's Under-20 scoring records in the top men's league, but also led the entire league in scoring. He was named the Rookie of the Year, Best Forward, Playoff MVP and Player of the Year as voted by media members and commentators - an honour similar to the Hart Trophy.
Now, he is expected to be part of a Vancouver trio - including Brock Boeser and Horvat - that helps make the Canucks relevant again.
The funny thing is that Welch remembers pushing Pettersson to come over to the NHL for this season. The conversation happened after Welch was tossed from a game last year in Bern, Switzerland, one that Pettersson was sitting out, and the prevailing thought was that Pettersson would be back for another season.
"I just told him, 'You don't know how good you could be.' Elias has a competitive drive in him to be like the best, to set the bar high," Welch said. "I just think he needs to continue to be pushed."
Pettersson signed his entry-level deal with the Canucks on May 28, not long after he helped Vaxjo to both regular season and Le Mat playoff trophies.
"He is just so aware of every little detail, a defenceman's stick or skate position, things like that that you really have to look for to appreciate," said Welch, who suited up for Team USA in the PyeongChang Olympics. "I was super impressed with his vision and his hockey IQ. It's off the charts."
Welch said the X-factor is Pettersson's size: "The upside is quite big. He needs to add muscle. His results were ridiculous for a guy who isn't big."
That hockey IQ is what has Pettersson on the early short list of Calder Trophy favourites. He will be competing against 18-year-old wunderkind Rasmus Dahlin in Buffalo, who also starred in the SHL last year.
"If you asked me to rank the prospects in the league here from last year, those two were the obvious 1 and 1A," said Ryan Gunderson, who plays for Brynas IF and faced Pettersson seven or eight times last season. "For what it's worth, I'd say he's close to Dahlin's level. Dahlin has an advantage because he's a defenceman and there aren't too many who can skate like him, but they're both kind of in the same mould in that they're so smooth with shifty skating that they're able to do things other guys just can't do."
On his way to SHL playoff MVP, Pettersson continued to do little things that won over Welch and his Lakers teammates, which should help him acclimate to the NHL.
"You've got to be grounded. Everyone will tell you how good you are, and he'll hear that," Welch said. "Sweden isn't like the NHL. Rookies still load bags onto the bus and off the plane. At times, you wanted to protect him and tell him not to – in case he somehow got hurt or hurt a finger or something. He had every reason to boast as the best player on the team, but he was still out there unloading bags with every other rookie."
Contact Frank Seravalli on Twitter: @frank_seravalli