Player Poll: Surprise! Sabres and Coyotes will be playoff teams
An anonymous poll of 33 current NHLers reveals Buffalo and Arizona as the most popular picks to rebound this season, Frank Seravalli writes.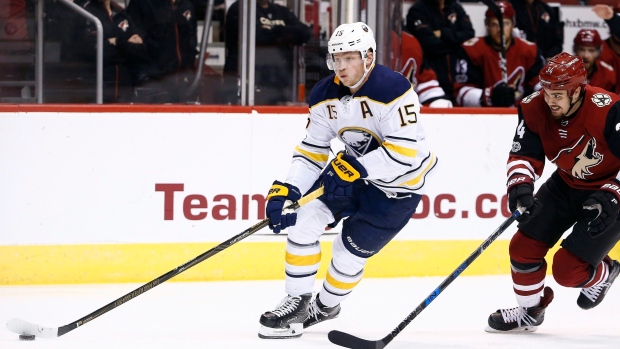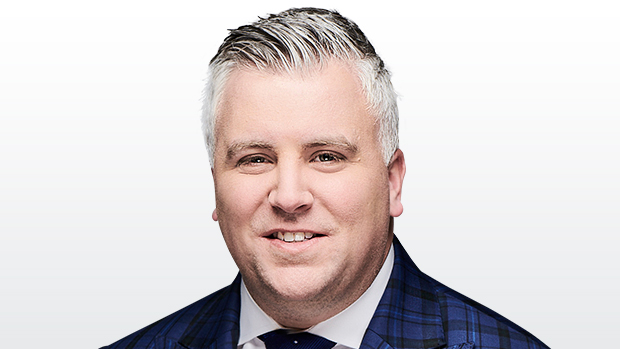 An anonymous poll of 33 NHL players taken at the Player Media Tour this month in Chicago revealed that players believe the Buffalo Sabres and Arizona Coyotes will duplicate last season's incredible turnarounds of the New Jersey Devils and Colorado Avalanche.
Like the Devils and Avs, the Sabres and Coyotes each finished dead last in their respective conferences last season. Last season was the first time in NHL history the last-place team in both conferences rebounded to make the playoffs the following year.
Players were granted anonymity, and asked not to select their own team, in order to generate an honest answer.
There were a few surprise answers, such as the New York Islanders, Columbus Blue Jackets and Anaheim Ducks.
Some chose the Florida Panthers as a surprise team, just as Aleksander Barkov was a popular pick for most underrated player. It's hard to call a 96-point team – and their newly minted captain, one of the best all-around players for a while now – a surprise, though. The Cats won't be sneaking up on anyone.
"Well, I don't think they get enough attention," one Eastern star said. "They're young and they have really good depth at a few positions."
Nonetheless, it's hard to ignore the youth movement underway in Western New York. The Sabres, who haven't made the playoffs since 2011, were the pick of nearly half the 33 players. Their pain turned into good fortune by drafting smooth-skating Rasmus Dahlin at No. 1 overall. Rising star Casey Mittelstadt is expected to step into a big role while Alex Nylander also hopes to make the leap to the league.
"I'm really intrigued by Buffalo to see how they turn it around," one Atlantic Division rival said. "They took some really good steps. Jason Botterill, he did some good stuff this off-season – it was cool to see some of the moves they had. Tage Thompson, there's a lot of guys. They got [Jeff] Skinner, they got [Rasmus] Dahlin, who I'm sure is going to blossom into a heck of a player. It's exciting to see what they're going to do."
Many are wondering how the Sabres will cope after moving Ryan O'Reilly to St. Louis, but some believe that the return, including Patrik Berglund and Vladimir Sobotka went, unnoticed.
"I know Patrik Berglund really well, he will be a sneaky good player," another player said. "So I think he'll help them more than people think."
The Coyotes didn't make nearly as many moves. The big one was swapping Max Domi for Alex Galchenyuk, who is expected to slot in at centre, and signing speedy winger Michael Grabner. The bet is that their seven players on entry-level contracts this season, including Clayton Keller, Dylan Strome, Christian Dvorak and Christian Fischer, will take the next step while Antti Raanta remains healthy in net.
Raanta quietly collected a .930 save percentage in 47 appearances last season.
"I feel like they've done some really good things the past couple years," one Western player said. "Plus, everyone likes their coach [Rick Tocchet]."
"I think Arizona's going to be better than people think," a Pacific Division rival said. "They gave us a lot of trouble last year, and quite honestly, I think they're just a better team than people give them credit for."
Arizona needs a 25 or 27-point improvement to be in range for a playoff spot. Buffalo might be looking at even more, considering 96 points wasn't enough for the Panthers to get in last year.
But one Eastern Conference veteran who is no stranger to hardware predicted the Sabres will be the best team in the NHL in five seasons. That's a bold statement for a team that has averaged just 65 points a season over each of the last five full campaigns.
"There have been a lot of really good changes, I think," Sabres star Jack Eichel said. "We brought in a lot of new faces that don't have the sour taste of the last few years."
Buffalo also signed netminder Carter Hutton and acquired Conor Sheary and Matt Hunwick from Pittsburgh.
Eichel, 21, said he learned "a lot" about himself – and losing – last season. He is entering the first year of an eight-year, $80 million deal.
"I think what I was most frustrated about the last few years was just the culture in which the organization was trending, the direction," Eichel said. "I think we've spun it and I think it's in a good position now. I just thought that there was too much complacency and there was a lot of 'Happy to be here. Who cares if I work at my game? I'm already in the NHL.'
"I think that's pretty contagious and it can cause a lot of problems … You can't go through live trying to be mediocre and okay, or just pass by. You need to, in my opinion, you need to make an impact in a good way. I think things are really heading in the right direction, I can confidently say that now."
Eichel has 73 goals and 177 points in 209 career games, but feels like he hasn't made a dent yet. He has also missed 36 games over the past two seasons with injuries.
"It's kind of a wake-up call," Eichel said. "You just played three years and haven't done anything, so you should probably try and change things up, or take a different approach. I think I'm working towards that."
So, how do the Sabres break into the Big Three in the Atlantic – Tampa Bay, Boston and Toronto – with the Panthers nipping at their heels?
"Be better than one of them," Eichel said, plainly. "Win more games and have a better record."
Contact Frank Seravalli on Twitter: @frank_seravalli