Playoff performances shift rankings of 2018 Free Agent Frenzy class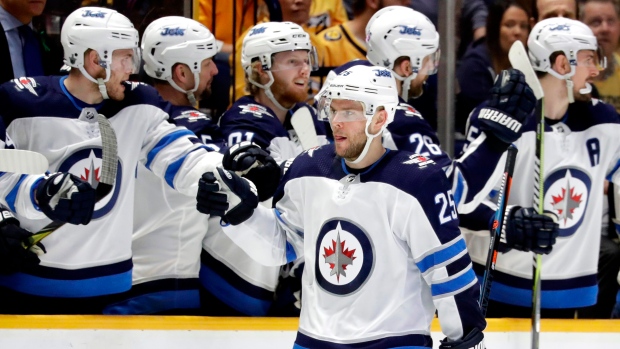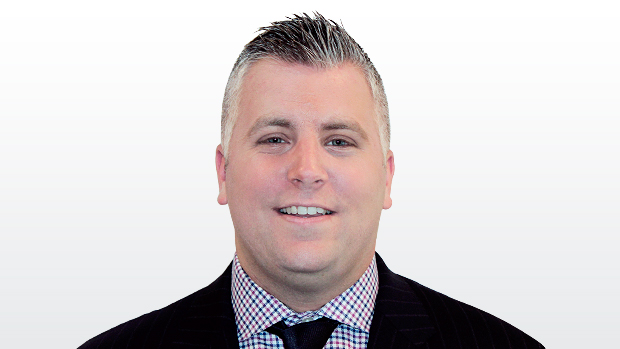 The scoresheet will say David Perron scored in the Vegas Golden Knights' biggest game of the Stanley Cup playoffs, the night they valiantly tried to keep their season alive against the Washington Capitals.
But Perron was falling into the net as the puck accidentally hit him.
That it was the only goal he scored in Vegas' run marked a fitting end for Perron's postseason, one which derailed a career-best 66-point regular season. He was a healthy scratch for the Golden Knights in Game 4 of the Stanley Cup Final.
With that, Perron took a tumble in TSN Hockey's latest Free Agent Frenzy rankings – down to No. 10 – as he potentially searches for his sixth team in five seasons. It's almost impossible to avoid detractors with that many eyeballs on your play.
The playoffs essentially had the inverse effect on No. 4 ranked free agent Paul Stastny, who solidified the Winnipeg Jets down the middle with 15 points in 17 playoff games.
Defenceman John Carlson, ranked No. 2, put together the near perfect contract season: He led all blueliners in scoring with 68 points and helped the Capitals win the Stanley Cup. Washington is expected to try and move heaven and earth to keep Carlson, whose salary cap hit could reach upwards of $8 million.
"We'll see what happens," Carlson told reporters Wednesday. "We'll talk and go from there. I don't really know what else to say other than that. I love it here and all that. I want to stay here, but there's more to it than that."
Carlson was steadied by trade deadline acquisition Michal Kempny, who soared on this list after his incredible run as plug-and-play top-four defenceman made him one of the best value buys in recent hockey history. Kempny (No. 15) was a topic of conversation among teams at the NHL Draft Combine in Buffalo a couple weeks back.
The rubber meets the road for free agents on June 24 when teams can officially begin the courting process with visits and in-depth conversations.
Until then, a three-headed monster remains atop the TSN Hockey Top 60 free agent rankings:
The Top 60 UFAs
| RK | Player | Team | Pos | Age | GP | G | PTS | 17-18 |
| --- | --- | --- | --- | --- | --- | --- | --- | --- |
| 1 | John Tavares | NYI | C | 27 | 82 | 37 | 84 | $5.5M |
| 2 | John Carlson | WSH | RD | 28 | 82 | 15 | 68 | $3.96M |
| 3 | James van Riemsdyk | TOR | LW | 29 | 81 | 36 | 54 | $4.25M |
| 4 | Paul Stastny | WPG | C | 32 | 82 | 16 | 53 | $7M |
| 5 | James Neal | VGK | LW | 30 | 71 | 25 | 44 | $5M |
| 6 | Ilya Kovalchuk | KHL | LW | 35 | 53 | 31 | 63 | $5.5M |
| 7 | Mike Green | DET | RD | 32 | 66 | 8 | 33 | $6M |
| 8 | Tyler Bozak | TOR | C | 32 | 81 | 11 | 43 | $4.2M |
| 9 | Rick Nash | BOS | LW | 33 | 71 | 21 | 34 | $7.8M |
| 10 | David Perron | VGK | RW | 30 | 70 | 16 | 66 | $3.75M |
| 11 | Jack Johnson | CBJ | LD | 31 | 77 | 3 | 11 | $4.36M |
| 12 | Carter Hutton | STL | G | 32 | 32 | 2.09 | .931 | $1.13M |
| 13 | Thomas Vanek | CBJ | LW | 34 | 80 | 24 | 56 | $2M |
| 14 | Patrick Maroon | NJD | LW | 30 | 74 | 17 | 43 | $2M |
| 15 | Michal Kempny | WSH | LD | 27 | 53 | 3 | 10 | $900K |
| 16 | Riley Nash | BOS | C | 29 | 76 | 15 | 41 | $900K |
| 17 | Derek Ryan | CAR | C | 31 | 80 | 15 | 38 | $1.43M |
| 18 | Anton Khudobin | BOS | G | 32 | 31 | 2.56 | .913 | $1.2M |
| 19 | Ian Cole | CBJ | LD | 29 | 67 | 5 | 20 | $2.1M |
| 20 | Michael Grabner | NJD | RW | 30 | 70 | 27 | 36 | $1.65M |
| 21 | Leo Komarov | TOR | LW | 31 | 74 | 7 | 19 | $2.95M |
| 22 | Thomas Hickey | NYI | LD | 29 | 69 | 5 | 25 | $2.2M |
| 23 | Kyle Brodziak | STL | C | 34 | 81 | 10 | 33 | $950K |
| 24 | Jonathan Bernier | COL | G | 29 | 37 | 2.85 | .913 | $2.75M |
| 25 | Valtteri Filppula | PHI | C | 34 | 80 | 11 | 33 | $5M |
| 26 | Matt Calvert | CBJ | LW | 28 | 69 | 9 | 24 | $2.8M |
| 27 | Tomas Plekanec | TOR | C | 35 | 77 | 6 | 26 | $6M |
| 28 | Dan Hamhuis | DAL | LD | 35 | 80 | 3 | 24 | $3.75M |
| 29 | Blake Comeau | COL | RW | 32 | 79 | 13 | 34 | $2.4M |
| 30 | Calvin De Haan | NYI | LD | 27 | 33 | 1 | 12 | $3.3M |
| 31 | Jay Beagle | WSH | C | 32 | 79 | 7 | 22 | $1.75M |
| 32 | Chris Kunitz | TBL | LW | 38 | 82 | 13 | 29 | $2M |
| 33 | John Moore | NJD | LD | 27 | 81 | 7 | 18 | $1.67M |
| 34 | Mark Letestu | CBJ | C | 33 | 80 | 9 | 23 | $1.8M |
| 35 | Greg Pateryn | DAL | RD | 27 | 73 | 1 | 13 | $800K |
| 36 | Ryan Reaves | VGK | RW | 31 | 79 | 4 | 10 | $1.13M |
| 37 | Kevin Connauton | ARI | LD | 28 | 73 | 11 | 21 | $1M |
| 38 | Brian Gibbons | NJD | C | 30 | 59 | 12 | 26 | $650K |
| 39 | Tim Schaller | BOS | LW/C | 27 | 82 | 12 | 22 | $775K |
| 40 | Luca Sbisa | VGK | RD | 28 | 30 | 2 | 14 | $3.6M |
| 41 | Nick Holden | BOS | RD | 31 | 73 | 4 | 17 | $1.65M |
| 42 | Brandon Manning | PHI | LD | 27 | 65 | 7 | 19 | $975K |
| 43 | Christian Folin | LAK | RD | 27 | 65 | 3 | 13 | $850K |
| 44 | Antoine Vermette | ANA | C | 35 | 64 | 8 | 16 | $1.75M |
| 45 | Antoine Roussel | DAL | LW | 28 | 73 | 5 | 17 | $2M |
| 46 | Derek Grant | ANA | C | 28 | 66 | 12 | 24 | $650K |
| 47 | Chris Wideman | OTT | RD | 28 | 16 | 3 | 8 | $800K |
| 48 | Jaroslav Halak | NYI | G | 33 | 54 | 3.19 | .908 | $4.5M |
| 49 | Ondrej Pavelec | NYR | G | 30 | 19 | 3.05 | .910 | $1.3M |
| 50 | Alexei Emelin | NSH | LD | 32 | 75 | 1 | 9 | $4M |
| 51 | Michael Hutchinson | WPG | G | 28 | 3 | 3.26 | .907 | $1.15M |
| 52 | Toby Enstrom | WPG | LD | 33 | 43 | 1 | 6 | $5.75M |
| 53 | Matt Read | PHI | RW | 31 | 33 | 7 | 16 | $3.63M |
| 54 | Roman Polak | TOR | RD | 32 | 53 | 2 | 12 | $1.1M |
| 55 | Daniel Winnik | MIN | LW/C | 33 | 81 | 6 | 23 | $660K |
| 56 | Cam Ward | CAR | G | 34 | 43 | 2.73 | .906 | $3.3M |
| 57 | Scottie Upshall | STL | LW | 34 | 63 | 7 | 19 | $800K |
| 58 | Luke Schenn | ARI | RD | 28 | 64 | 1 | 7 | $1.25M |
| 59 | Tommy Wingels | BOS | RW | 30 | 75 | 9 | 17 | $750K |
| 60 | Chris Wagner | NYI | C | 27 | 79 | 7 | 16 | $637K |
\