Plekanec looks to shake off slow start with Maple Leafs against his former team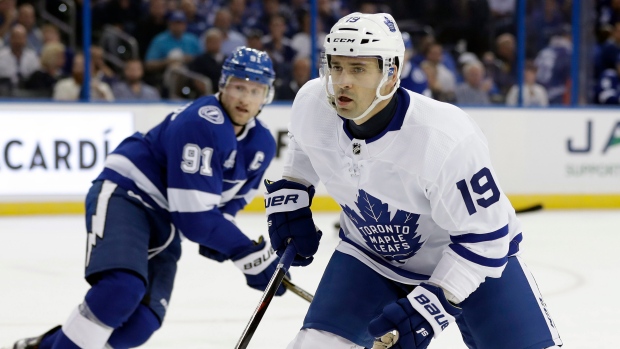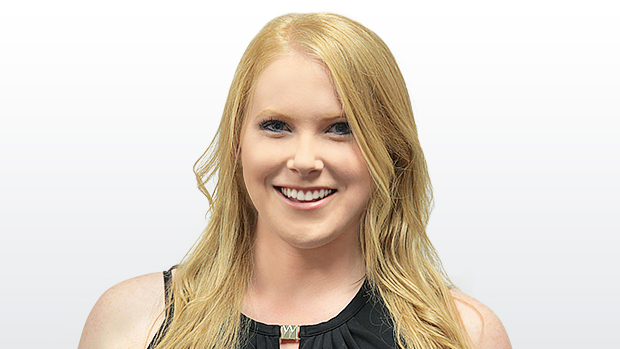 TORONTO – Over the course of his 15-year NHL career, Tomas Plekanec has seen and done just about everything. But he's never experienced what's coming on Saturday night, when he'll line up across from his former Montreal Canadiens club wearing the blue and white sweater of their most bitter rival, the Toronto Maple Leafs.
In the three weeks since he was traded from the team that drafted him in 2001 and the one for whom he played the first 951 games of his career, Plekanec has developed a new normal with the Leafs. Soon that will include going up against a few of the very players he helped to mold in Montreal, and trying to prove the teacher stills knows more than his former students.
"Hopefully they don't beat me tonight [in the faceoff dot]," Plekanec joked of his protégés on the Canadiens' roster after morning skate on Saturday. "It'll be different, but I'm just focused on the game and getting better. I have plenty of things to get better at, that's my goal and of course it's going to be different but I'm looking to get better."
Plekanec has played seven games for Toronto since the organization swapped two prospects and a 2018 second-round pick for the veteran on Feb. 25, but he has yet to tally a point for his new team. At least part that struggle stems from the fact circumstances haven't exactly been ideal since he arrived with Toronto – his tenure kicked off with a four-game losing streak on the road and Auston Matthews' continued absence from the lineup with a shoulder injury has impacted Toronto's depth down the middle.
But Plekanec is the last player to make excuses, and with three wins in a row to their credit, the Leafs are undeniably back on track. Even while bouncing around between the Leafs' fourth line with a rotating crop of linemates and the team's top scoring line with William Nylander and Zach Hyman, Plekanec has embraced the positives in learning about the tendencies of his new teammates.
"I'm getting there," Plekanec said of how comfortable he feels in Toronto. "It doesn't happen over a couple days, but it's getting better every day and I feel much more comfortable now than 10 days ago and I'm trying to get better every day. Obviously there are some bumps in the road as expected, but I'm focused on getting better every game and being ready for playoffs."
True to his reputation as a quiet, unassuming guy, Plekanec downplayed the emotional aspects of facing the team he amassed 232 goals and 373 assists for. But Claude Julien was quick to point out the lasting impact Plekanec has had in the Montreal room even after departing.
"There's a lot of respect for him amongst his teammates and amongst the organization and how loyal he's been and how good he's been in a lot of different areas on and off the ice," said Julien. "He's one of those guys who really is a real pro and he's been good for the young players this year more than ever because we've had a good number of them. He's really shown the right way to prepare yourself, the right way to maintain your conditioning during the season; he's been extremely good that way."
When asked about taking on a similar mentor role with the Leafs, Plekanec said there simply hadn't been enough time yet to really establish that position in Toronto. That doesn't mean he doesn't make his voice heard when needed, though. One of his most consistent linemates thus far, 21-year-old Kasperi Kapanen, said Plekanec will offer up helpful tips here and there.
"There's been a little bit of both, talking to me on the bench or before games," Kapanen said. "You can tell he's a veteran guy who has played in the league a long time. He doesn't talk too much, is a pretty quiet guy, but there's some kind of wisdom there whenever he talks to me and he tries to help me out. Smart player obviously, loves to pass the puck and we've been playing well."
As for why the puck hasn't been going in for Plekanec yet, Mike Babcock attributed the slow start offensively to overthinking on Plekanec's part as he tries to live up to the expectations Toronto had in trading for him.
"When things come automatic and you can react, you get feeling good about yourself and you know what's going on. Things just go better," said Babcock. "When you think too much, your feet don't move. But the big thing is, he's a proud guy, wants to do well, so don't think, just play. He'll be great tonight."
Citing the "process" he and Babcock have been working through together in getting him acclimated to the Leafs' system, Plekanec was as optimistic as ever that being increasingly settled would lead to better results on the scoresheet. And with the Canadiens in town, nothing would be more story book for Plekanec than to tally that first point – or score that first goal – in a Leafs' sweater against his old club.
"It's the little details of the game [I'm working on], but at the end of the day it's still hockey," he said. "Play hard, skate, compete and that's all it is. All those little details will fall into place as I get more familiar with the guys and what they're doing . It's not going to happen right away but hopefully it gets better and better."
Maple Leafs projected lineup against Montreal
Hyman-Nylander-Johnsson
Marleau-Kadri-Marner
van Riemsdyk-Bozak-Brown
Moore-Plekanec-Kapanen
Rielly-Hainsey
Gardiner-Polak
Dermott-Carrick
McElhinney starts
Sparks