Popp must explore Manziel trade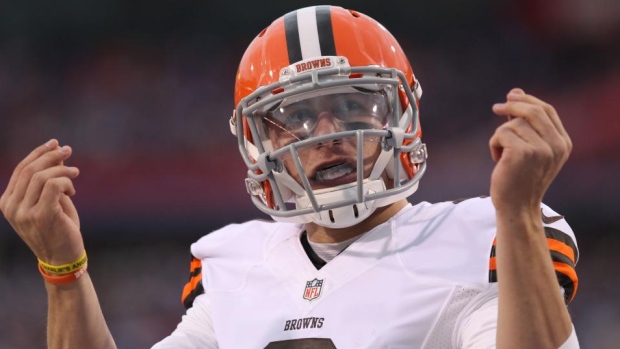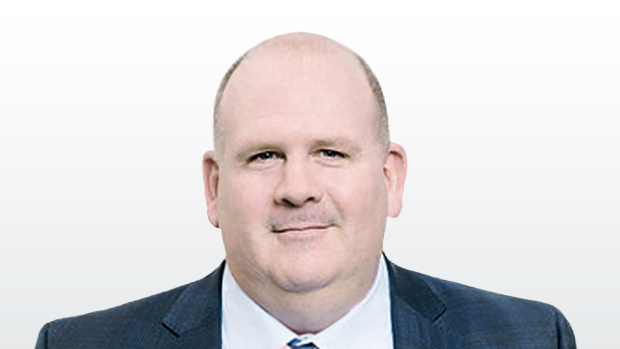 Jim Popp can unpack his things and worry about decorating his new office next week. This week he needs to figure out if he can get Johnny Manziel in a Toronto Argonauts uniform.
As much as Popp and head coach Marc Trestman give the Toronto Argonauts immediate legitimacy, they won't radically move the needle in terms of fan buzz and ticket sales.
With Popp as general manager and Trestman calling the plays, it's a near certainty the Argos will once again win games and be a consistent contender. The pair were signed to three-year deals, giving them time to build the Argos in their vision. With the right sales and marketing team behind them, grinding out group sales and rebuilding the Argos crowd one ticket at a time, a solid boutique sports franchise in Canada's biggest market is an achievable aspiration. But that's a long-term proposition.
Manziel is the ultimate booster shot. He's potentially the next Doug Flutie – a big-time U.S. college quarterback with a game suited for the wide-open spaces of the CFL. Manziel, if he's ready to function and begin anew his pro football career, can make the Argos relevant in all kinds of places a new general manager and head coach can't. And Johnny Football can do it in the time it takes him to sign his name.
So, even if it proves to be a non-starter, Popp has to turn this stone. Find out the price from the Hamilton Tiger-Cats, gauge Manziel's health and interest and make a decision.
The Tiger-Cats own Manziel's negotiation list rights and must be dealt with first and foremost. Popp will need to call Hamilton GM Eric Tillman and find out the price of a phone call to Manziel's representatives. Tillman is in no way obligated to give Popp such permission. They will want to be compensated for every step.
The Argos may not have held up their end of this rivalry of late, but don't tell that to anyone in the stands of Tim Hortons Field in Hamilton, where "Argos suck" rolls off the tongue with the same easy familiarity as "I'll have a double-double."
This isn't akin to asking a friendly neighbour for a cup of sugar. This is more like asking the guy you sued over building his fence on your property for a favour. It's going to be uncomfortable at best.
Popp knows this dance. While GM of the Montreal Alouettes, he dealt his 2017 first-round pick to the B.C. Lions for quarterback Vernon Adams' negotiation list rights.
Manziel will be more expensive. He's a Heisman Trophy winner, an NFL first-round pick and he's won games in the NFL on a very bad team.
Tillman would also have to take into consideration the prospect of handing Toronto the key to success. Having Manziel come down the highway in Argos double blue and handing the Tiger-Cats their lunch even once would have some fans asking why their GM ever sold the player's rights to a hated rival. It could prove disastrous, so the reward had better match the risk.
The conversation begins with a first-round draft pick.
The Argos need a quarterback and Manziel needs a place to play. Studying under Trestman, a former NFL head coach and offensive coordinator, could prove the perfect launching pad. Trestman is no-nonsense and a brilliant teacher. Think of it as a paid quarterback camp for Manziel.
He won't be coming north to the CFL for the money. It'll be for the opportunity to prove he can still be an effective pro and teammate. Having his game fine-tuned by Trestman would be a bonus.
The absence of guaranteed contracts in the CFL mitigates the risk. If Manziel proves troublesome the team can cut him. End of story.
The Argos have had success with similar moves in the past. Joe Theismann and Doug Flutie were marquee names who proved to be winning quarterbacks on the field. Right now, the Argos need star power and a winning culture.
Without question, Manziel can provide the former. Finding out if he can contribute to the latter is certainly worth Popp's time.