Post 2 Post: The Five Hole
Presented by:

TSN Hockey Analyst Jamie McLennan gives his weekly thoughts on five goaltending stories, including Craig Anderson and Peter Budaj.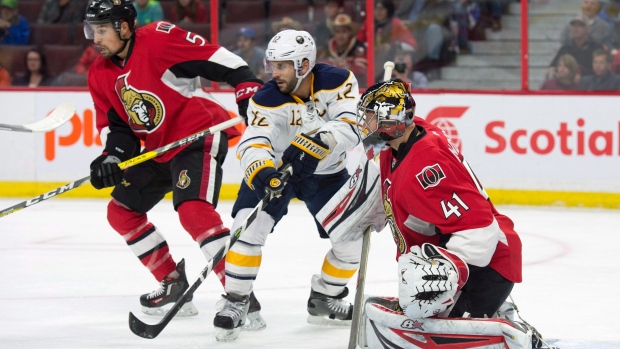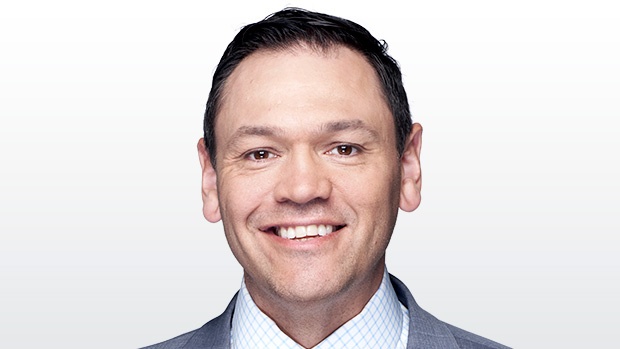 TSN Hockey Analyst Jamie McLennan gives his weekly thoughts on five goaltending stories:
1) Craig Anderson - What he's been able to do in light of the personal struggles he and his family have had to endure is nothing short of amazing.
When things like this happen, it reminds us all where our priorities lie. To see the outpouring of support - not just from the Ottawa Senators organization and their fan base, but from the entire National Hockey League - shows us that hockey is truly a great sport and family regardless of which organization you play for or the level you play at. Love and prayers go out to Craig and Nicholle and their family.
2) Peter Budaj - This is one of the best stories so far this season. In light of Jonathan Quick's injury, Jeff Zatkoff was supposed to carry the load. He goes down with an injury and enter Peter, who's been nothing but the consummate professional. He seized his opportunity and has kept the Kings afloat with his 7-3 record, 1.96 goals-against average, .919 save percentage and two shutouts.
From what I've heard, he was always a very popular teammate, an extremely hard worker and persevered under goaltending coach Dusty Imoo with the Ontario Reign.
His style looks more refined and he seems to have more patience in his game than he did a few years ago.
3) Ryan Miller - Two reasons why Ryan Miller deserves some love. First, he's played very well for the Vancouver Canucks although his record doesn't show it (He hasn't received a lot of goal support). Second, I give him full marks for jumping in the other night against the Toronto Maple Leafs in an ugly game that got out of hand.
Near the end of it, Leafs forward Matt Martin grabbed Canucks defenceman Troy Stecher to exact some revenge for some earlier nonsense. Now, I'm not advocating for fighting or anything that happened in that game, but Ryan Miller stuck up for a teammate who was mismatched and it's not easy to do. Miller didn't think twice about it and that took character and guts.
Freddie Andersen did the exact same thing from the other end. And to make sure that his teammate wasn't outnumbered, cooler heads prevailed by the end when Ryan and Freddie were having a discussion in the corner before they were tossed out.
4) Pekka Rinne - After an inconsistent 2015-16 campaign and a couple of rough games at the start with this season, Pekka has been brilliant. He's 2-0-2 in his last four games, stopping 110 of 116 shots for a .948 save percentage that's brought him up to .922 on the season. People forget it's an adjustment for a goaltender losing 25 minutes of blue line help on the right side (Shea Weber). As much as that will be made up by PK Subban, their styles are very contrasting.
Shea is much more predictable in the defensive zone and I'm sure it would take a bit to adjust to the tendencies of PK and vice versa. I've watched every game Nashville has played the season and they're better than their record shows. Hopefully, they're starting to turn the corner.
5) Corey Crawford - Here's a guy who constantly flies under the radar because of the star power on his team, but he doesn't get enough credit for how steady he is. Chicago has won seven straight and are 8-0-1 in their last nine games. A big part of that has been Crawford's play. He's 6-0 in his last six starts, allowing just total goals in that span.
I feel like sometimes he prefers to just be unassuming and solid, but he's very respected in goaltending circles. I love how efficient he is in the net and he doesn't seem to cost himself any extra effort. On most nights, he's an absolute pleasure to watch.