Price: Betts, Martinez could be traded if BoSox don't improve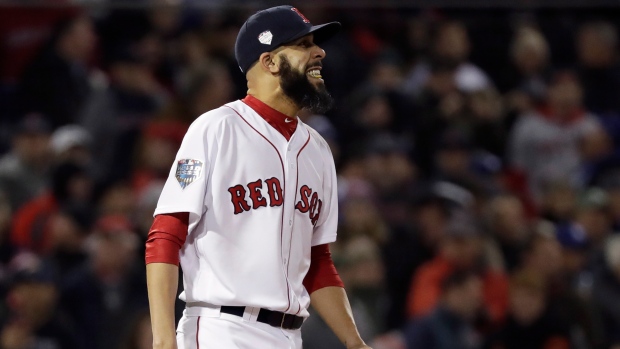 Boston Red Sox left-hander believes that if the team doesn't get better, changes could be in order.
Major ones, in fact.
After winning the World Series a season ago, the Red Sox sit at 6-13 entering play Friday, eight games back of the division-leading Tampa Bay Rays. According to Price, Boston has to get things in order fast.
"If we don't start playing better, J.D. Martinez, Mookie Betts, maybe myself, we could get traded. We're what, 30th in the minor league systems?" Price told Alex Speier of the Boston Globe. Baseball America ranks Boston's minor league system 30th in Major League Baseball.
"We're dead last. We don't play better, Mookie Betts will be traded. J.D. Martinez will be traded. It will be tough for a while here," Price added.
"I remember when Boston won the World Series in 2013. In 2014, they were trash. Trash."
Despite the strong words from Price, Boston has about 85 per cent of their schedule left to play in the season and over three months until the July 31 trade deadline.
Though a Betts trade would bring in an extraordinary haul for the Red Sox, he is signed through 2020 and the team has previously discussed signing the 2018 American League MVP to an extension.
"We'll get another shot at it next year. Our hope is he'll also play out his career as a Red Sox," chairman Tom Werner told WEEI last week.
As for Martinez, he is signed through 2022 but can opt out as early as 2020.
Rick Porcello, Mitch Moreland and Steve Pearce and Brock Holt are all free agents following this season.
The Red Sox will look to turn things around Friday night as they begin a three-game series in Tampa Bay against the Rays. They will then head to Fenway Park for a 10-game homestand beginning next Monday.