Price's injury no reason for Canadiens to panic
Montreal's all-world goaltender might be on the shelf, but a cushion in the standings means there is no reason for GM Marc Bergevin to make a rash move.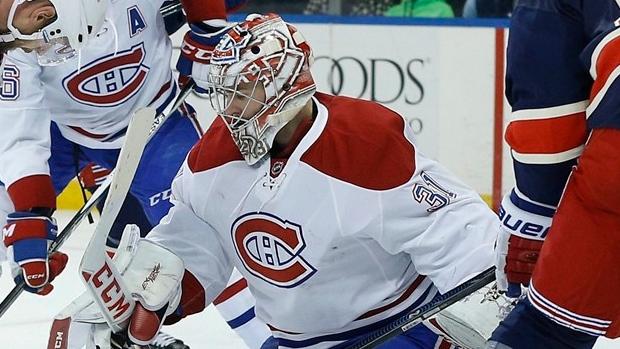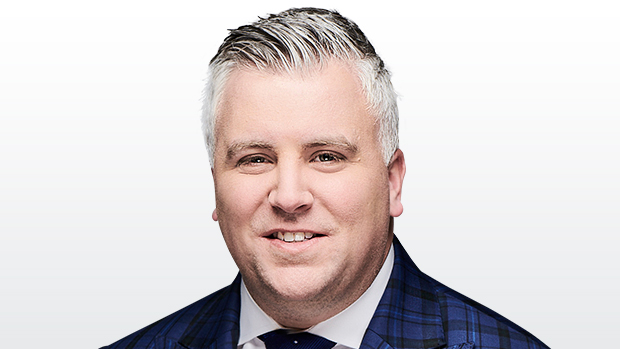 With all-world goaltender Carey Price out until mid-January, what should the Montreal Canadiens do?
Should the GM Marc Bergevin ride untested rookie Mike Condon? Should he look to acquire a more established netminder who could also serve as an insurance policy in case Price goes down again with the same injury at a more crucial point in the season?
A quick glance at the numbers suggests the Habs should relax. Montreal has built such a comfortable cushion in the mediocre Atlantic Division that there isn't much of a need to worry.
Price, 28, is expected to miss the next 20 games. Even if Montreal (18-4-3) goes a middling 8-8-4 over the next quarter of the season without Price, they would still hold as much as a five-point edge in the Atlantic if the other division rivals continue at their current pace.
That would leave the Canadiens with 59 points, followed by Ottawa (54), Boston (52), Detroit (51), Tampa Bay (45), Florida (45), Buffalo (40) and Toronto (40) - assuming each team piles up points as they have so far.
The sample size remains small at 14 appearances, but Condon has played slightly above (.916) the league average save percentage of .915. Yes, Condon, 25, was tending goal in the ECHL two seasons ago, but that may speak more to how hockey values goaltenders than anything else. His save percentage (.921) over a full season with the AHL's Hamilton Bulldogs last season suggests his performance in the NHL shouldn't be viewed as a fluke.
Given that the Canadiens allow an average of 28.8 shots per game this season, the difference between Price and approximately 15 games of Condon and five games of backup Dustin Tokarski – who owns a career .906 NHL save percentage - would equate to about 12 more goals allowed over those 20 games.
Logic would suggest the Canadiens can survive an additional 12 goals against over the next 20 contests and be perfectly positioned for the Stanley Cup playoffs. If the Canadiens were a playoff bubble team, this would be a different story.
The only question that remains is whether or not Bergevin feels the need to acquire an insurance policy, a goaltender who could help right now and be called on if Price is injured again. This is the second occurrence of Price's lower-body injury this season already - and likely why the Canadiens are being conservative by saying Price will miss a minimum of the next six weeks and does not require surgery.
Which goaltenders would make sense for Montreal in that case?
Assuming the Canadiens would not trade a roster player in the deal, Bergevin would have approximately $2-million in salary cap space to work with. The options are somewhat limited.
The first name that jumps out is Philadelphia's Michal Neuvirth, who leads the league with a .939 save percentage in 11 games this season. Neuvirth, 27, signed a two-year free agent deal in the off-season worth $1.625 million per season. His cap hit fits with Montreal's salary cap space, plus Neuvirth has previously been a playoff starter.
The Canadiens would be forced to part with an asset to entice the rebuilding Flyers. Would a second-round pick be enough to do so? Probably, but what is worth more: a bailout who may ultimately be necessary or that future asset? Neuvirth's career save percentage of .913 also looms large.
There is also Anton Khudobin in Anaheim, who holds a career save percentage of .918. The Ducks would probably prefer to keep John Gibson playing games with the AHL's San Diego Gulls, making the move a little tougher.
Former Canadiens backup Peter Budaj might make a little sense, too. Budaj, 33, hasn't played in the NHL since his three-year run with Montreal ended in 2014, but he's off to a 10-3-1 start with the AHL's Ontario Reign, sporting a .934 save percentage and league-leading 1.64 goals-against average. He would likely be the cheapest trade option.
After that, there is virtually no benefit to acquiring other goaltenders that either have similar experience levels or a history of stats that provide no obvious boost to the Canadiens over Condon or Tokarski. Sticking with the status seems to make the most sense from the jump.
Frank Seravalli can be reached at frank.seravalli@bellmedia.ca.