Prices down for rental players at trade deadline?
A year ago, rental players such as Antoine Vermette and Andrej Sekera netted first-round picks to their respective selling teams, while a pile of other pending unrestricted free agents went for second-round picks. The question this year is whether the rental market has gone down a notch.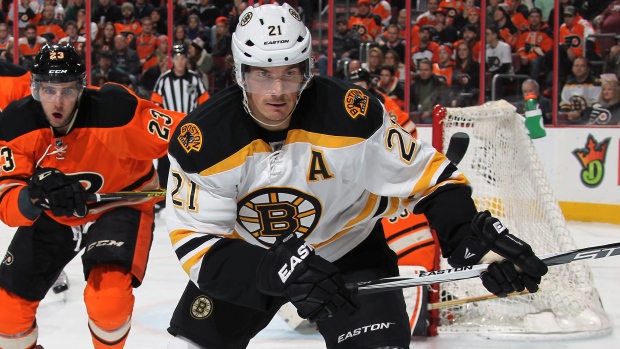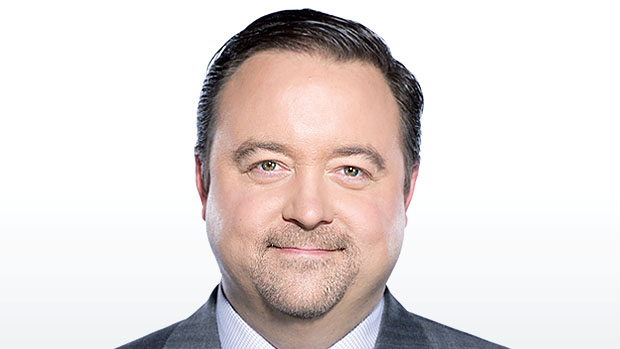 A year ago, rental players such as Antoine Vermette and Andrej Sekera netted first-round picks to their respective selling teams, while a pile of other pending unrestricted free agents went for second-round picks.
The question this year is whether the rental market has gone down a notch, as is the prevailing wisdom three weeks away from the Feb. 29 trade deadline.
"There's no chance you're seeing first-round picks go out for rental players this year," one Western Conference hockey executive said Tuesday. "Those days are over."
Well, we've heard that before, so maybe it's just wishful thinking from the buyers.
Having said that, the premise has some merit.
"The market correction started last summer in free agency with a lot of players getting squeezed by the flat cap and now you're going to see teams protect their high picks and top prospects more than ever because that's gold now, that's the most important currency there is because of the new economic realities," the same hockey executive said.
With the bigger stars taking up so much salary-cap space, the middle class is getting squeezed and teams need cheap, young players in the entry-level class more than ever to round out their rosters. And teams need the pipeline to keep producing young players.
So suddenly those second-round draft picks getting thrown around like candy over the past decade near the trade deadline might not move as much.
"Those might be third-round picks now," one Eastern Conference executive said. "You look at Toronto and all the UFAs they want to sell. They'll still sell a lot of them, but not for the kind of picks they could have got two years ago."
Maybe.
It always sounds so good in theory until the actual market and the competitive juices of GMs take over. We shall see.
Elsewhere:
- You have to tip your hat to the rebuilding Toronto Maple Leafs. A year ago they still had the long-term, high-paying contracts of Phil Kessel, David Clarkson and Dion Phaneuf on the books. Now all three are gone and all the Leafs had to retain in salary was $1.2 million from a year of Kessel's $8 million salary and cap hit. "That's pretty amazing the Leafs got out from all three of those deals without having to eat more salary. It really is," one Western Conference hockey executive said. On the flip side, I think Phaneuf will be a nice fit in Ottawa. He won't be The Man, he won't have to play up to being a No. 1 blueliner, which is unfair because he's not. He can fit in without a "C" on his sweater and not worry about anything else. Could be really good in Ottawa, in my mind.
- There are already Montreal media members that have written off Carey Price for the World Cup of Hockey, the theory being that he should just focus on his health for the Montreal Canadiens ahead of next season, but Team Canada general manager Doug Armstrong still plans to name the injured goaltender as part of the first 16 players announced on March 2. Now, no question Armstrong will confer with Habs GM Marc Bergevin, who happens to be part of the Team Canada management staff, as well as Price himself, before naming him. But unless Price rules himself out, which I suppose is always a possibility, Armstrong plans very much on naming him. In the end, there's no risk in it for Team Canada because, if the player has to pull out later on, he can be replaced.
- The Los Angeles Kings front office now has to regroup after seeing Dustin Byfuglien re-sign with the Winnipeg Jets. They were all-in on him; he was easily their sole focus ahead of the trade deadline and they had already spoken to the Jets. So that news was tough to digest for the Kings. Other possibilities now? Perhaps Dan Hamhuis, if he's willing to waive his no-trade. Or Roman Polak? Time will tell but more likely than not, I think the Kings will have to settle for more of a third pairing add-on or maybe even do nothing at all.
- Milan Lucic wants to stay in L.A. past this season, but it will be difficult for the Kings to get him in under the salary cap. Gerry Thomas/Getty Images
The expectation is that at some point over the next few weeks the Kings might make a starting point contract offer to pending unrestricted free agent Milan Lucic. The star winger really, really wants to stay in L.A. but the salary-cap gymnastics the Kings are going to have to perform this summer to squeeze him in are going to be difficult. That's going to be an interesting one to monitor.
- The Vancouver Canucks still haven't decided on pending UFAs Hamhuis or Radim Vrbata. How the team plays before the deadline will have a great impact on those decisions. They're willing to keep them if they're in or close to a playoff spot. Otherwise, they'll approach them and see what makes sense, but there's not a lot of wiggle room there. Vrbata has a modified no-trade where he submits a list of eight teams he would go to; that list has not been submitted yet. Hamhuis, meanwhile, has a full no-trade so he can block anything if he chooses to. So both players can easily decide to play out the season in Vancouver. Really depends on them.
- The surging Pittsburgh Penguins have already made key moves this season, in particular picking up defenseman Trevor Daley and winger Carl Hagelin. How they fare the rest of the month will decide if GM Jim Rutherford acts again. If he does, I don't think you're talking about a big move, my sense is that given all the future assets traded away over the past few years, Rutherford wants to be more careful with his high picks and top prospects. However, if the Penguins are in a playoff spot closer to Feb. 29, for a moderate price Rutherford could look to add a depth defenseman and/or a depth forward.
- Really good point by veteran columnist Larry Brooks that with Ryan McDonagh's concussion and the uncertainty that goes with it, it's hard to think the New York Rangers can move pending UFA Keith Yandle before Feb. 29. Unless the Rangers white-flag it because of a downward slide in the standings between now and then, I think they're ready to just let him walk July 1. The salary-cap space gained is a positive in this system for big-spending teams like New York. The Rangers have the third-best record in the East. When healthy, they can play with the best in the East. The debate, I suppose, is whether GM Jeff Gorton feels it's time to reset the roster a bit after years of going for it. Really tough call when you consider where they are in the standings.