Projecting the NHL all-star rosters
Jonathan Toews, Nicklas Backstrom and Marc-Andre Fleury among the notable omissions as TSN Senior Hockey Reporter Frank Seravalli selects his rosters for the mid-season showcase.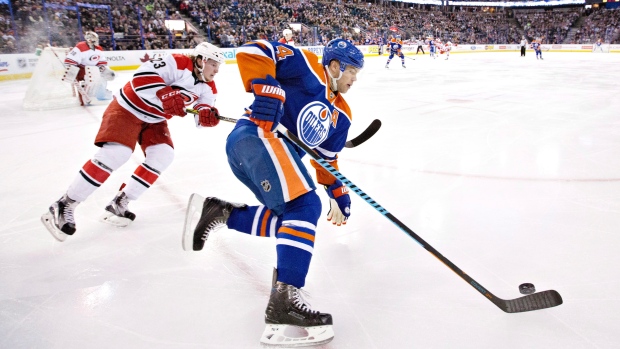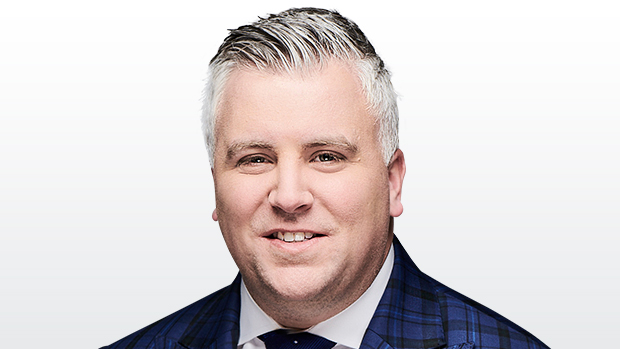 Sorry, Jonathan Toews, Nicklas Backstrom, Marc-Andre Fleury and the Sedins: You won't be Honky Tonkin' in Nashville. There just isn't enough room for you at the 2016 NHL All-Star Game.
That's the message many top flight players will be receiving on Wednesday when the NHL's hockey operations department announces the remaining 40 players to participate in the league's 61st All-Star Game on Jan. 31.
The NHL's new 3-on-3 tournament format made for tougher decisions this year, with two divisions requiring eight teams to be represented among only 11 slots. The inclusion of Arizona enforcer John Scott, voted in by fans as Pacific Division captain, only complicated the process.
While some players were slam dunks, the new roster guidelines generated a lot of questions during the selection process, such as:
- Does Blackhawks star Toews get an invitation in a crowded Central Division?
- Should Carey Price be picked despite his time missed due to injury?
- If Henrik Lundqvist is not the Rangers' representative, who is?
- Without room for both, should Daniel Sedin be picked over Henrik, or vice versa?
- Is there a worthy second Pacific Division goaltender?
Seeking a blend of big names and big performers from the first half of the season, here is our stab at projecting Wednesday's rosters, with a few notable omissions:
ATLANTIC DIVISION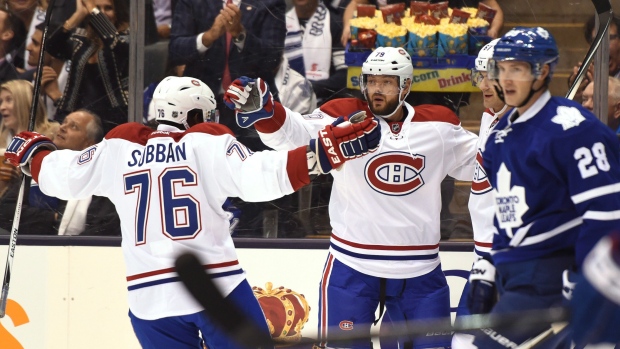 Forwards (6)
*Jaromir Jagr (FLA): The man. The myth. The mullet.
Patrice Bergeron (BOS): Does it all for Bruins at both ends.
Dylan Larkin (DET): Best plus/minus in NHL (22) as a rookie.
James van Riemsdyk (TOR): Leafs' leading scorer (28) has turned it on of late.
Ryan O'Reilly (BUF): Leads Sabres in goals (15) and assists (18).
Steven Stamkos (TBL): Four-time 40-goal scorer was born for this tournament.
Defence (3)
Erik Karlsson (OTT): In line for back-to-back Norris trophies.
P.K. Subban (MTL): Helps make Atlantic most dynamic defence in All-Star Game.
Aaron Ekblad (FLA): Tied with Karlsson in goals (nine).

Goaltenders (2)
Carey Price (MTL): Will he be healthy in time to play?
Roberto Luongo (FLA): Why the Cats led the Atlantic into the New Year.
Coach: Gerard Gallant (FLA) - Can clinch best points percentage in Atlantic with at least one point in next two games before Jan. 9.

METROPOLITAN DIVISION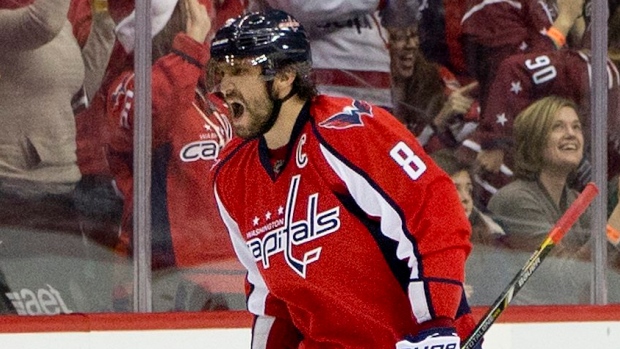 Forwards (6)
*Alex Ovechkin (WSH): Joining the 500-goal club soon in his 11th season.
Sidney Crosby (PIT): Looking like Sid of old under Mike Sullivan now (10 points in nine games).
Claude Giroux (PHI): Has the most points (329) in the NHL since 2011-12.
Evgeni Malkin (PIT): One Penguin who has held up his end of the bargain (37 points).
John Tavares (NYI): Relatively quiet year (29 points) for the Islanders' leader.
Brandon Saad (CBJ): Bright spot (16 goals) in a bad season for Blue Jackets.

Defence (3)
Justin Faulk (CAR): Best player no one talks about (12 power-play goals).
John Carlson (WSH): Injured now, but one of NHL's most complete blueliners.
Ryan McDonagh (NYR): If not Lundqvist, Rangers' captain may well be team representative.

Goaltenders (2)
Braden Holtby (WSH): Mid-season Vezina Trophy winner.
Cory Schneider (NJD): Devils' MVP with .929 save percentage.
Coach: Barry Trotz (WSH) - Clinched best points percentage in Metro through Jan. 9.

CENTRAL DIVISION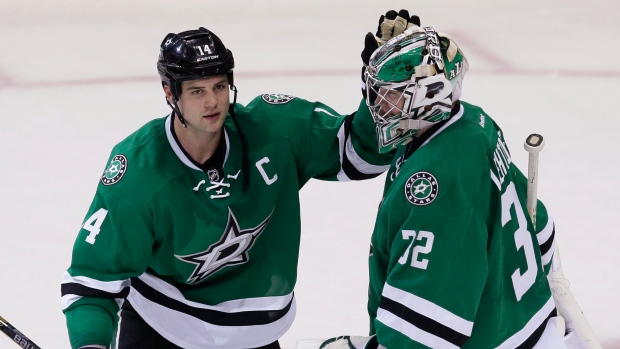 Forwards (6)
*Patrick Kane (CHI): His 26-game point streak perhaps most impressive individual feat of decade.
Jamie Benn (DAL): First in goals (24) and second in points (52).
Tyler Seguin (DAL): Scored 12 more points than any other centre in NHL this season.
Vladimir Tarasenko (STL): Electrifying scorer nipping at midway Rocket Richard Trophy (23 goals).
Blake Wheeler (WPG): On pace for franchise's first point-per-game season since Ilya Kovalchuk.
Nathan MacKinnon (COL): Tied for Avs' scoring lead (33 points) with Matt Duchene.

Defence (3)
John Klingberg (DAL): Second only to Karlsson (42) in points among blueliners (37).
Shea Weber (NSH): Nashville's biggest star has All-Star weekend's reigning hardest shot.
Roman Josi (NSH): Arguably the Predators' No. 1 defenceman.

Goaltenders (2)
Pekka Rinne (NSH): Home team's long-time netminder deserves nod.
Devan Dubnyk (MIN): Tough call, but best fit to represent Minnesota.
Coach: Lindy Ruff (DAL) - Clinched best points percentage in Central through Jan. 9.

PACIFIC DIVISION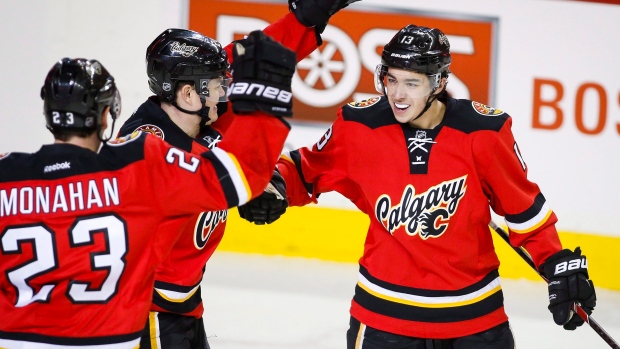 Forwards (6)
*John Scott (ARI): This will be interesting.
Taylor Hall (EDM): More points (41) than any player in the Pacific.
Johnny Gaudreau (CGY): Maybe NHL's most dangerous 3-on-3 player.
Anze Kopitar (LAK): Tied for second with three 3-on-3 overtime winners this season.
Corey Perry (ANA): The reason the Ducks season isn't over already.
Joe Pavelski (SJS): Leads the Pacific in goals (19).

Defence (3)
Drew Doughty (LAK): Yes, 20 minutes of 3-on-3 will be "really, really, really tiring."
Brent Burns (SJS): His 16 goals are tops among defencemen.
Oliver Ekman-Larsson (ARI): It's a coin flip between him and Mark Giordano.
Goaltenders (2)
Jonathan Quick (LAK): Only Pacific starter above NHL average (.916) save percentage (.923).
Ryan Miller (VAN): The reward for playing in front of Canucks' defence every night.
Coach: Darryl Sutter (LAK) - Clinched best points percentage in Pacific through Jan. 9.
* denotes players voted in by fans as division captain.
NOTABLE OMISSIONS
Atlantic
F Brendan Gallagher (MTL): If Jagr bails, Gallagher makes a lot of sense.
F Mike Hoffman (OTT): Tough to leave out Atlantic leader in goals (19).
F Max Pacioretty (MTL): Habs' leading scorer with 31 points.
F Henrik Zetterberg (DET): It's a coin flip between him and Larkin.
G Ben Bishop (TBL): Top candidate to replace Price if injured.
Metropolitan
F Evgeny Kuznetsov (WSH): Still pacing Washington in scoring.
F Nicklas Backstrom (WSH): One of five deserving Capitals.
G Marc-Andre Fleury (PIT): Almost single-handedly kept Penguins in the playoff picture so far.
G Henrik Lundqvist (NYR): Pulled in four of last nine starts made him odd-man out in strong group.
Central
F Jonathan Toews (CHI): Still tough to envision the NHL not including a guy many consider to be best overall player in the game.
D Duncan Keith (CHI): One rule about All-Star Games is host city almost always wins out.
D Ryan Suter (MIN): His departure from Nashville would make for some All-Star drama.
D Kevin Shattenkirk (STL): Ran out of room for one of last year's All-Stars.
G Corey Crawford (CHI): Stats make him a strong pick, but Minnesota needed a rep.
Pacific
F Daniel Sedin (VAN): Unquestioned heart of the Canucks, but there wasn't room for both twins.
F Henrik Sedin (VAN): See above.
D Mark Giordano (CGY): It's a coin flip between him and Ekman-Larsson.
Frank Seravalli can be reached at frank.seravalli@bellmedia.ca.