Puljujarvi shocked to land with Oilers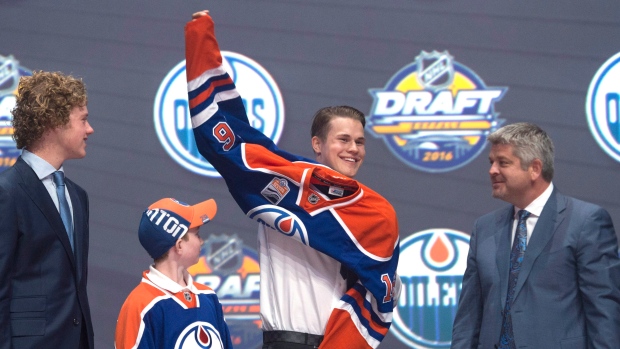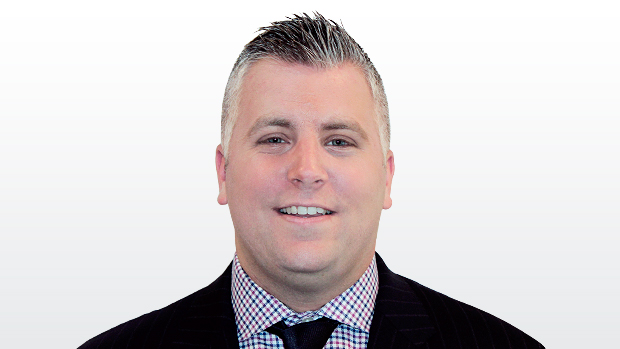 BUFFALO - Jesse Puljujarvi's command of English is limited, but the look of shock is universal.
Puljujarvi was standing in the bowels of First Niagara Center some 15 minutes after his world was flipped upside down when a reporter asked him if he was excited to fall to No. 4 overall.
"Um, no," Puljujarvi shot back. No translation necessary.
The 2016 NHL Draft was not supposed to unfold that way — at least not according to just about every scouting staff except the Columbus Blue Jackets.
Puljujarvi was the third wheel of the can't-miss "Big Three" prospects. He was the MVP of Finland's 2016 World Junior Championship - not Patrik Laine, who went as expected at No. 2 behind Auston Matthews. Everything lined up for Blue Jackets GM Jarmo Kekalainen, the NHL's first European manager, to select a fellow Finn.
It turns out that even when the Edmonton Oilers fall out of the top three in the draft lottery, they still end up winning.
Puljujarvi somehow landed in Edmonton's lap at No. 4 after Kekalainen went off the board with the third pick to select rugged two-way forward Pierre-Luc Dubois. His surprising availability put to rest any temptation the Oilers flirted with to slide down or trade the pick outright.
Peter Chiarelli and Co. couldn't get to the podium fast enough after the capacity crowd hushed when Columbus called Dubois' name.
Edmonton hopes the speedy, right-shooting winger will be for left-handed centre Connor McDavid what Finnish flank Jari Kurri was to Wayne Gretzky so many moons ago.
"I've seen quite a bit," Puljujarvi said, with the help of a translator. "Connor knows everything. Very good hands, very fast skater."
Puljujarvi admitted the Oilers don't hold the same reverence in Finland as they did in the 80s glory days when Kurri was a folk hero. Being the only NHL team to miss the Stanley Cup playoffs every year since 2006 will do that. But a sense of the City of Champions still permeated across the pond to Finland.
"It's a real hockey town," Puljujarvi said. "That's my image — that the Oilers play in a real hockey town."
Maybe we should have seen this coming. Kekalainen reminded reporters Thursday that he went off the board while leading the Ottawa Senators scouting staff to select Marian Hossa at 12th overall in 1996 when the fan base wanted a local Ottawa 67s player. Matt Zultek never played a shift in the NHL; Hossa has nearly 1,100 points and counting.
Kekalainen chided prognostications and mock drafts, saying "we make our own lists" because "that's our job, that's our livelihood." He admitted the Blue Jackets attempted to swap picks with the Oilers, but the Oilers likely got a sense that Columbus wasn't going to take Puljujarvi, so they weren't going to offer much value in return.
"We tried," Kekalainen said. "The only safe pick really to move back to was four knowing that Edmonton would have taken Puljujarvi at three probably. We tried. We were on the phone all morning before the draft started to see if we could do something like that. Dubois was our guy at No. 3, so you don't want to take a chance of losing him."
Despite the strong hints from Kekalainen leading up to the draft that he'd be willing to defy conventional wisdom, Puljujarvi still expected to be wearing a red, white and blue sweater - not getting a plane ticket to the prairies.
Dubois was left equally as shocked. After the Draft Combine ended in late May, the Blue Jackets bussed Dubois, Puljujarvi and four other players to Columbus for more in-depth testing and interviews. Matthew Tkachuk, Logan Brown, Jake Bean and Clayton Keller were along for the ride.
Dubois was satisfied to be part of the group, but thought Puljujarvi was a foregone conclusion for that spot.
"I was pretty surprised, honestly, mainly because everyone was talking about the two Finns at two and three and Matthews at one," Dubois said. "I had a really good meeting with them at the combine. I got to visit the city a little bit. I tried not to have a sense with anybody because you never know what's going to happen, but I definitely had good meetings."
Two years ago, when Dubois was drafted in the Quebec Major Junior Hockey League, he was ranked by one scouting service as the 160th best North American-born skater.
The confident, hulking Dubois had a strong message for the Blue Jackets. He was a better fit for Columbus, too. Unlike Puljujarvi, who is strictly a winger, Dubois could potentially fill Ryan Johansen's void down the middle.
"What I told every team at the combine was I think with my development, I developed later than others," Dubois said. "My ceiling is really high … They draft you for the player you're going to be in your prime, and I think that player would be in the top three today.
"I'm not going to disappoint the Blue Jackets."
Few think Puljujarvi will disappoint in Edmonton. His speed and playmaking ability seem to be tailored to fly with McDavid.
Puljujarvi said he's ready to play right away on an Oilers forward lineup teeming with young talent. He added his rehab is "right on schedule" from a "twisted knee" injury he suffered in the Finnish league in March. His addition allows even more flexibility for Chiarelli to reconfigure the forward core and go after a defenceman.
"It's a good thing," Puljujarvi said, "to get on a young team that's only going to get better and start winning."
Contact Frank Seravalli on Twitter: @frank_seravalli