QMJHL: Khovanov scores winner as Wildcats top Mooseheads in OT
Alexander Khovanov scored 4:28 into overtime to lift the Moncton Wildcats to a 3-2 victory over the Halifax Mooseheads on Sunday in Quebec Major Junior Hockey League action.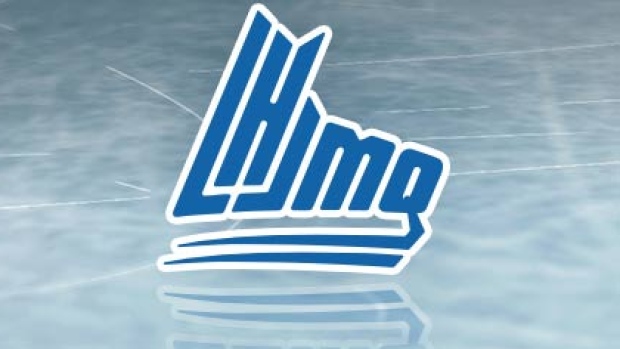 HALIFAX — Alexander Khovanov scored 4:28 into overtime to lift the Moncton Wildcats to a 3-2 victory over the Halifax Mooseheads on Sunday in Quebec Major Junior Hockey League action.
Jacob Hudson tied the game for Moncton (14-3-2) with less than two minutes remaining in the third period. Ozzie King had the other goal.
Benoit-Olivier Groulx and Samuel Asselin found the back of the net with power-play goals for the Mooseheads (13-4-1). Antoine Morand set up both.
Wildcats goaltender Francis Leclerc stopped 29 shots. Halifax's Alexis Gravel made 39 saves.
Moncton was 0 for 4 on the power play while the Mooseheads were 2 for 4 with the man advantage.
---
SCREAMING EAGLES 6 TITAN 2
SYDNEY, N.S. — Olivier Bourret and Egor Sokolov had a goal and an assist apiece to help power the Screaming Eagles over Acadie-Bathurst.
Ian Smallwood, Isiah Campbell, Brooklyn Kalmikov and Liam Kidney provided the rest of the offence for Cape Breton (9-9-1).
Noah Dobson and William Champagne scored for the Titan (4-13-1).
---
VOLTIGEURS 5 TIGRES 2
DRUMMONDVILLE, Que. — Nicolas Guay scored two goals, including one shorthanded, and tacked on an assist to lead the Voltigeurs over Victoriaville.
Felix Lauzon, Joseph Veleno and Cedric Desruisseaux had the other goals for Drummondville (13-4-1).
Sean Larochelle and Felix Pare replied for the Tigres (8-8-2).
---
PHOENIX 4 ISLANDERS 3
SHERBROOKE, Que. — Alex-Olivier Voyer capped a hat trick with the go-ahead goal 18:09 into the third period to lift the Phoenix over Charlottetown.
Voyer scored his first two goals on power plays and Benjamin Tardiff also scored as Sherbrooke (8-8-2) built up a 3-0 lead.
Brendon Clavelle, Brett Budgell and Kevin Gursoy replied for the Islanders (11-7-1) in a five-minute span in the third period to tie the game.
---
ARMADA 3 DRAKKAR 1
BAIE-COMEAU, Que. — Joel Teasdale scored twice, including an empty-netter, and added an assist as Blainville-Boisbriand edged Baie-Comeau.
Remy Anglehart notched the game-winning goal for the Armada (10-7-1) at 17:48 of the third period. Jordan Martel scored the lone goal for the Drakkar (14-4-1).
Mikhail Denisov kicked out 37 shots for Blainville-Boisbriand. Kyle Jessiman turned aside 17 shots for Baie-Comeau.
---
SAGUENEENS 6 SEA DOGS 3
CHICOUTIMI, Que. — Vladislav Kotkov scored a hat trick and had two assists as Chicoutimi doubled up Saint John to pick up its third straight win.
Kotkov supplied the game-winning goal for the Sagueneens at 8:23 of the second period. Artemi Kniazev, Felix-Antoine Marcotty and Zachary Lavigne also scored for the Sagueneens (10-4-4). Robbie Burt, Michael Campoli and Nicholas Deakin-Poot replied for the Sea Dogs (2-14-3).
Zachary Bouthillier turned aside 19 shots for Chicoutimi. Alex D'Orio kicked out 39 shots for Saint John.
---
REMPARTS 2 OLYMPIQUES 1 — POSTPONED
GATINEUAU, Que., — Andrew Coxhead put Quebec ahead of Gatineau with just over two minutes remaining in the second period before the game was suspended because of a power outage.
The QMJHL said that the game will be resumed on another day with the Remparts (8-7-3) up 2-1 and 1:54 left in the second.
Metis Roelens opened the scoring for Gatineau (7-9-3) in the first period, before Philipp Kurashev squared the game at 1-1.
Anthony Morrone had 20 saves for Quebec and Creed Jones made 23 stops for the Remparts.
— This roundup was generated automatically with a CP-developed application.