Quality defencemen top TSN Trade Bait board
Sami Vatanen, Jonas Brodin and Matt Dumba lead TSN Hockey's list as we head toward what is expected to be a frenzied few weeks of trade activity ahead of the expansion draft.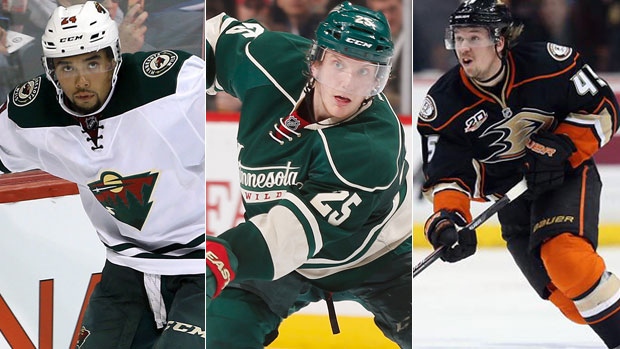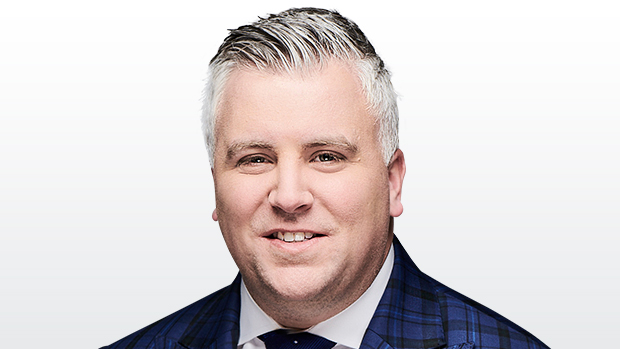 NASHVILLE, Tenn. - Buckle up.
The craziest few weeks of NHL trade activity in the last two decades will be soon be upon us, with hockey's first expansion draft since 2000 on tap for June 21 in Las Vegas.
Most teams will be well protected with the generous terms of the expansion draft format, but a few – most notably Anaheim and Minnesota – are at risk of losing a quality defenceman.
That's why you'll see Sami Vatanen, Jonas Brodin and Matt Dumba near the top of TSN's first Top 30 Trade Bait board of the summer.
Because rather than lose those players for nothing to general manager George McPhee and the Vegas Golden Knights, the expectation is that they'll be traded, if they are indeed the odd men out as TSN Hockey is projecting.
Tough decisions will also have to be made at forward in Tampa Bay, Nashville and Winnipeg. The Lightning may leave Alex Killorn exposed – or trade him first – but Jonathan Drouin or Tyler Johnson, who are both restricted free agents, could be the piece that brings GM Steve Yzerman the best return on his prowl for a top-flight defenceman.
Three goaltenders also made the list for the same reason in Marc-Andre Fleury, Antti Raanta and Philipp Grubauer.
On top of the expansion draft considerations, there are other teams that will be looking to make significant changes to their roster. The Colorado Avalanche have done little since their embarrassing 48-point season. Matt Duchene was already on the block in March. Might Tyson Barrie and/or Nathan MacKinnon also be on the way out of town?
The Edmonton Oilers will look to move winger Jordan Eberle and his $6-million salary cap hit after a dismal playoff run that saw him fail to score a single goal over two rounds.
Simmering under all of that is the Ilya Kovalchuk sweepstakes. While no one can pinpoint exactly how much the former Devils captain has left in the tank, he will draw interest from some clubs as he attempts to make his NHL return from "retirement" in Russia.
With that, here is TSN's Top 30 Trade Bait board. For additional updates to the list as the off-season draws closer, go to tsn.ca/tradebait on TSN.ca and TSN's mobile site:
1. Sami Vatanen, ANA
Pos. D Age: 25 2017-18 Cap Hit: $4.875M
GP: 71 G: 3 PTS: 24 Past 2016-17: 3 years Clause: None
2. Jonas Brodin, MIN
Pos. D Age: 23 2017-18 Cap Hit: $4.167M
GP: 68 G: 3 PTS: 25 Past 2016-17: 4 years Clause: None
3. Matt Dumba, MIN
Pos. D Age: 22 2017-18 Cap Hit: $2.55M
GP: 76 G: 11 PTS: 34 Past 2016-17: 1 year Clause: None
4. Matt Duchene, COL
Pos. C Age: 26 2017-18 Cap Hit: $6M
GP: 77 G: 18 PTS: 41 Past 2016-17: 2 years Clause: None
5. Travis Hamonic, NYI
Pos. D Age: 26 2017-18 Cap Hit: $3.857M
GP: 49 G: 3 PTS: 14 Past 2016-17: 3 years Clause: None
6. Jordan Eberle, EDM
Pos. RW Age: 27 2017-18 Cap Hit: $6M
GP: 82 G: 20 PTS: 51 Past 2016-17: 2 years Clause: None
7. Tyson Barrie, COL
Pos. D Age: 25 2017-18 Cap Hit: $5.5M
GP: 74 G: 7 PTS: 38 Past 2016-17: 3 years Clause: None
8. Boone Jenner, CBJ
Pos. C Age: 23 2017-18 Cap Hit: $2.9M
GP: 82 G: 18 PTS: 34 Past 2016-17: 1 year Clause: None
9. Alex Killorn, TBL
Pos. LW Age: 27 2017-18 Cap Hit: $4.45M
GP: 81 G: 19 PTS: 36 Past 2016-17: 6 years Clause: NTC
10. Marc-Andre Fleury, PIT
Pos. G: Age: 32 2017-18 Cap Hit: $5.75M
GP: 38 GAA: 3.02 SV%: .909 Past 2016-17: 2 years Clause: MNTC
11. Ilya Kovalchuk, NJD
Pos. LW Age: 34 2017-18 Cap Hit: N/A
GP (KHL): 60 G: 32 PTS: 78 Past 2016-17: N/A Clause: N/A
12. Calvin de Haan, NYI
Pos. D Age: 26 2017-18 Cap Hit: N/A
GP: 82 G: 5 PTS: 25 Past 2016-17: RFA Clause: N/A
13. Calle Jarnkrok, NSH
Pos. C Age: 25 2017-18 Cap Hit: $2M
GP: 81 G: 15 PTS: 31 Past 2016-17: 5 years Clause: None
14. Philipp Grubauer, WSH
Pos. G: Age: 25 2017-18 Cap Hit: N/A
GP: 24 GAA: 2.04 SV%: .926 Past 2016-17: RFA Clause: N/A
15. Antti Raanta, NYR
Pos. G: Age: 28 2017-18 Cap Hit: $1M
GP: 30 GAA: 2.26 SV%: .922 Past 2016-17: 1 year Clause: None
16. Andrew Copp, WPG
Pos. C Age: 22 2017-18 Cap Hit: N/A
GP: 64 G: 9 PTS: 17 Past 2016-17: RFA Clause: N/A
17. Joel Armia, WPG
Pos. RW Age: 24 2017-18 Cap Hit: $925K
GP: 57 G: 10 PTS: 19 Past 2016-17: 1 year Clause: None
18. Andrej Sustr, TBL
Pos. D Age: 26 2017-18 Cap Hit: N/A
GP: 80 G: 3 PTS: 14 Past 2016-17: RFA Clause: N/A
19. William Karlsson, CBJ
Pos. C Age: 24 2017-18 Cap Hit: $1M
GP: 81 G: 6 PTS: 25 Past 2016-17: 1 year Clause: None
20. Jonathan Drouin, TBL
Pos. LW Age: 22 2017-18 Cap Hit: N/A
GP: 73 G: 21 PTS: 53 Past 2016-17: RFA Clause: N/A
21. Brenden Dillon, SJS
Pos. D Age: 26 2017-18 Cap Hit: $3.27M
GP: 81 G: 2 PTS: 10 Past 2016-17: 3 years Clause: None
22. Ryan Pulock, NYI
Pos. D Age: 22 2017-18 Cap Hit: $863K
GP: 1 G: 0 PTS: 0 Past 2016-17: 1 year Clause: None
23. Tyler Johnson, TBL
Pos. C Age: 26 2017-18 Cap Hit: N/A
GP: 66 G: 19 PTS: 45 Past 2016-17: RFA Clause: N/A
24. Colton Sissons, NSH
Pos. C Age: 23 2017-18 Cap Hit: $625K
GP: 58 G: 8 PTS: 10 Past 2016-17: 2 years Clause: None
25. Nathan Beaulieu, MTL
Pos. D Age: 24 2017-18 Cap Hit: N/A
GP: 74 G: 4 PTS: 28 Past 2016-17: RFA Clause: N/A
26. Brayden Schenn, PHI
Pos. C Age: 25 2017-18 Cap Hit: $5.125M
GP: 79 G: 25 PTS: 55 Past 2016-17: 3 years Clause: None
27. Cody Eakin, DAL
Pos. C Age: 26 2017-18 Cap Hit: $3.85M
GP: 60 G: 3 PTS: 12 Past 2016-17: 3 years Clause: None
28. Jimmy Hayes, BOS
Pos. RW Age: 27 2017-18 Cap Hit: $2.3M
GP: 58 G: 2 PTS: 5 Past 2016-17: 1 year Clause: None
29. Jori Lehtera, STL
Pos. C Age: 29 2017-18 Cap Hit: $4.7M
GP: 64 G: 7 PTS: 22 Past 2016-17: 2 years Clause: None
30. Nathan MacKinnon, COL
Pos. C Age: 21 2017-18 Cap Hit: $6.3M
GP: 82 G: 16 PTS: 53 Past 2016-17: 6 years Clause: None