Quebecor confirms NHL expansion bid
The return of the Quebec Nordiques took one step forward on Monday. Montreal-based media giant Quebecor confirmed that it sent in its widely expected expansion bid to the National Hockey League before Monday's deadline. Prospective owners were to submit a $10 million down-payment with $2 million of it being non-refundable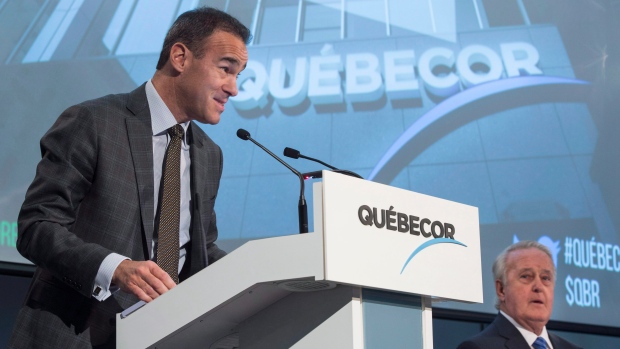 The return of the Quebec Nordiques took one step forward on Monday.
The Montreal-based media giant sent in its widely expected expansion bid to the National Hockey League before Monday's deadline. Prospective owners were to submit a $10 million down-payment with $2 million of it being non-refundable.
The Nordiques relocated to Denver and became the Colorado Avalanche for the 1995-1996 season after 16 NHL seasons played in Quebec City.
"Quebecor has consistently stated that its objective is to establish an NHL franchise in Quebec City and it intends to make every effort to achieve that goal," the company said in statement late last month following NHL commissioner Gary Bettman's announcement that the league would be accepting expansion proposals.
With the new Videotron Centre, a venue seating 18,000-plus that will replace La Colisee Pepsi as Quebec City's primary hockey facility, close to completion, an arena would be in place for the 2017-2018 season, the earliest date that expansion could be carried out by the league. Quebecor already has an agreement in place with the city for usage of the arena.
"We know in the province of Quebec, hockey is a religion. We are all, as individuals, hockey maniacs," Quebecor president and CEO Pierre Dion said last month. "Quebec is an extraordinary market and we have a corporation, Quebecor, who has shown for three or four years its willingness to be a major player in sports."
The Quebec bid isn't expected to be the only one received by the NHL on Monday. A long rumoured Las Vegas bid led by Fidelity National Financial chairman Bill Foley is believed to be in the offing for Monday, while a bid for a second Toronto-area team is a possibility. No bids are expected from Seattle or Kansas City.