Quenneville hiring opens the gates on NHL's spring coaching derby
Seravalli: Quenneville hire kicks off coaching musical chairs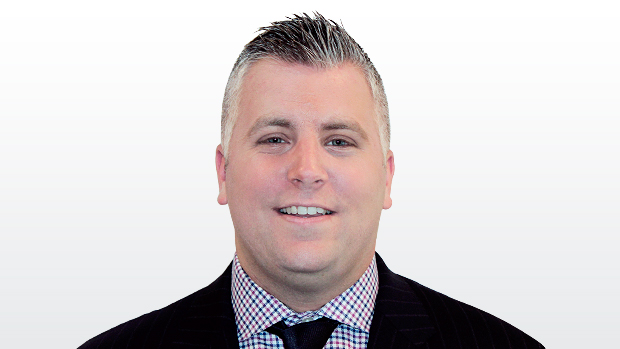 And they're off!
In a nod to noted horse racing fan Joel Quenneville, it's fair to say that Coach Q opened the gates on the NHL's spring coaching derby when he joined the Florida Panthers on Monday.
Quenneville's hiring came just a few hours into Day 2 of the off-season.
The Panthers' hiring of the three-time Stanley Cup winner, maybe the best coach of his generation, has sent teams with vacancies scrambling toward the finish line for the best thoroughbred bench boss.
Officially, seven teams have openings after one of the bloodiest years for in-season coach firings on-record: Anaheim, Buffalo, Edmonton, Los Angeles, Ottawa, Philadelphia and St. Louis.
Nearly one-third of the NHL's coaching positions could change over since the puck was dropped on the start of this season.
And the Minnesota Wild could make it eight vacancies, with GM Paul Fenton believed to be deliberating Bruce Boudreau's fate. Like Quenneville, Boudreau would have his pick of the litter. This marked the first full season that Boudreau failed to make the playoffs and hit 100 points in his 12-year coaching career.
Yes, these things tend to move quickly in hockey's version of musical chairs. No GM wants to be left holding the bag.
Case in point: Todd McLellan has reportedly been linked to engaging in discussions with both the Kings and the Sabres in the last 24 hours. The former Oilers coach is likely the top candidate in both markets, though no decision appeared to be imminent.
How quickly can it happen in St. Louis? All GM Doug Armstrong has to do is hammer out a new contract and take the interim tag off coach Craig Berube if he so desires. It was Berube who helped orchestrate a historic turnaround, from 31st place on Jan. 3 to playing for the Central Division title in Game 82.
A similar in-house promotion may be in order for Dallas Eakins with the Anaheim Ducks. He is believed to be the front-runner to take over for his boss, GM and interim coach Bob Murray, since Eakins, who coached the Oilers in 2013-14 and 31 games into the 2014-15 campaign, signed a multi-year extension with the Ducks last spring to coach their AHL affiliate in San Diego.
If the Wild decide to part ways with Boudreau, his replacement may have been on the bench this year in Dean Evason. Fenton brought Evason with him to Minnesota after working with him in the Predators organization.
After that, the field is wide open – with plenty of questions to answer.
How much is it hurting the Oilers that they don't have a GM in place? Peter Chiarelli was fired nearly three months ago, on Jan. 22. Presumably, the next coach of the Oilers will be the choice of the next GM, but team CEO Bob Nicholson doesn't appear close to making that hire yet. The top coaching candidates may be off the board by then.
Will the Senators wait to hire a president of hockey operations first? Right now, it is believed that GM Pierre Dorion has been given the green light to pick the Senators' next coach. Mike Yeo, who was fired by the Blues in November, was the runner-up to Guy Boucher in the interview process in 2016.
Where do the Philadelphia Flyers go next? Chuck Fletcher said Monday that interim coach Scott Gordon will be a "strong candidate" for the job. But there is no question the Flyers had a burning desire to land Quenneville. They weren't going to be outbid by the Panthers, but they couldn't match the pull of being reunited with Dale Tallon in sunny South Florida.
Speaking of the Flyers, don't be surprised to see former coach Dave Hakstol mentioned as a candidate for multiple openings. Hakstol is well respected in the NHL coaching fraternity. He spent a chunk of February shadowing coach Rikard Gronborg in Sweden at the Beijer Hockey Games to get a fresh perspective on the game.
Alain Vigneault, Marc Crawford, John Stevens and Bob Hartley are former coaches who could see their phones light up. Ditto Dave Tippett, who is working for the Seattle NHL franchise as an advisor, but might be tempted to jump back behind the bench again.
There are, of course, up-and-comers on the rise. Montreal Canadiens assistant coach Dominique Ducharme turned heads with the job he did helping Claude Julien turn around the Habs this season. It was Ducharme's first season in the NHL after leading Team Canada at two World Junior Championships and a seven-year run in the QMJHL.
Toronto Marlies coach Sheldon Keefe has been mentioned as a possibility. Same with Syracuse Crunch coach Benoit Groulx, especially after Jon Cooper signed a multi-year extension with the parent club Lightning just a couple weeks ago.
Nate Leaman will generate the most NHL interest from the NCAA level. Leaman, 46, has led Providence College to a second Frozen Four in five seasons – which will coincidentally take place in Buffalo.
All of that just makes the Panthers happy they landed their man. Tallon struck fast, working through back channels over the past couple weeks to seek permission to speak to Quenneville and get it done.
"The proudest I have ever been to be a Florida Panther is right now," Tallon said Monday. "This man to my left is a champion, a champion of champions."
Now we'll see if Tallon can reunite Quenneville with pending free agent Artemi Panarin in what promises to be another fascinating off-season.
Contact Frank Seravalli on Twitter: @frank_seravalli​