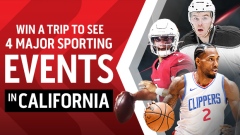 Ultimate Sports Trip of a Lifetime #23 - California Roadtrip
Your chance to see 4 major sporting events in 5 days... in sunny California!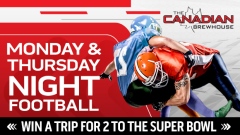 Monday & Thursday Night Football at The Canadian Brewhouse
TSN 1260 and The Canadian Brewhouse are ready to give you the best NFL viewing experience this season. Head to any Canadian Brewhouse to win prizes AND a chance to head to THE SUPER BOWL in Miami, Florida!