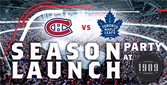 WIN YOUR WAY INTO TSN 690'S MONTREAL CANADIENS SEASON LAUNCH PARTY
The Habs start the season on the road, so we want you to start the season with us – at the 19-09 Taverne Moderne! Listen to Melnick in the Afternoon for your chance to win a 4-pack of seats to watch the game on the LARGEST screen in the country with TSN staff!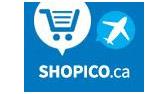 SHOPICO
Save 50% anytime! Whether it's for a tasty meal at a restaurant, a spa getaway, a ski trip, even a bartending course, the choice is yours at SHOPICO.ca!