Off the Cuff with Chris Nilan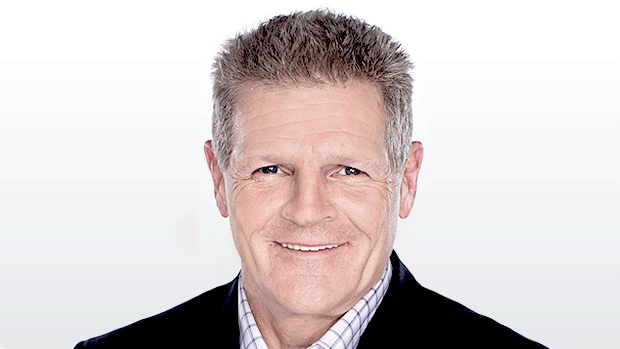 He knows the feeling of dropping the gloves. He knows the feeling of being in that moment…hit or be hit. He knows the feeling of hoisting the Stanley Cup over his head. He... is Chris Nilan, and he can be heard weekdays from 1 to 3pm. Off the Cuff with Chris Knuckles Nilan.
TSN 690's own Moe Khan joined Knuckles to break down conference championship Sunday in the NFL including the Pats road record, which weapons get taken away from KC, how the Rams can stop Michael Thomas and the Saints running attack.

Bernstein: Not enough quality in Anaheim

The Fourth Period and Sirius XM's Dennis Bernstein joined Knuckles to talk Jesperi Kotkaniemi's progress, the Ducks falling apart, what the Kings are looking to do at the deadline, will the Flames acquire a goaltender and more.

John Scott: Near death experience

John Scott talks to Chris Nilan and Sean Campbell about his near death experience when he fell through the ice near his Michigan home.

Habs Lunch: Kotkaniemi's development path

Sean Campbell, Chris Nilan and Tony Marinaro discuss Jesperi Kotkaniemi's development, the three-game suspension to Paul Byron and which goalie gets the start against Columbus.

The Montreal Gazette's Stu Cowan joined Knuckles and Sean Campbell to talk Victor Mete finding his confidence again, Antti Niemi, Jesperi Kotkaniemi putting it all together, the Canadiens having the youngest forward corps in the league and more.

Fraser: Referee error on disallowed goal

Former NHL referee Kerry Fraser joined Knuckles and Sean Campbell to talk Max Domi's disallowed goal against the Panthers and Paul Byron's hearing with the league for his charge on Mackenzie Weager last night.

Audette: Black and white under Bouchard

Laval Rocket forward Daniel Audette joined Knuckles and Sean Campbell to talk transitioning from center to wing, the changes under Joel Bouchard, playing with Jake Evans, playing close to home, getting Charlie Lindgren back, the revolving door on the back end and more.

Bourque: Habs-Bruins rivalry made in the postseason

Stanley Cup champion, five-time Norris trophy winner and Hockey Hall of Famer, Ray Bourque, joined Knuckles and Sean Campbell to talk about the Habs-Bruins rivalry, Don Sweeney leading Boston's turnaround, fighting in the league and more.

Thepointhockey.com's Mike Kelly joined Campbell and Knuckles to talk the Bruins giving up shorthanded goals, the Canadiens being bad with more ice, the Flyers' powerplay woes, the Hurricanes rebounding and more.