Off the Cuff with Chris Nilan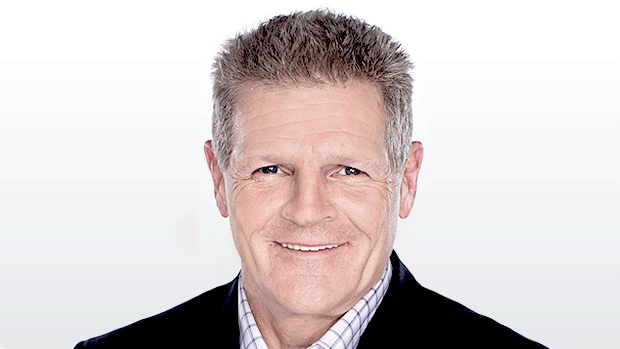 He knows the feeling of dropping the gloves. He knows the feeling of being in that moment…hit or be hit. He knows the feeling of hoisting the Stanley Cup over his head. He... is Chris Nilan, and he can be heard weekdays from 1 to 3pm. Off the Cuff with Chris Knuckles Nilan.
President of the Boston Bruins Cam Neely calls into Off The Cuff to chat with Chris Nilan and Sean Campbell about Claude Julien and the upstart Bruins.

The Scrum: Decision Time

Mitch Melnick hosts a TSN 690 roundtable discussion about the Habs future with Marinaro, Tsalikis, Campbell and Gallo

The Montreal Gazette's Pat Hickey joined Knuckles the week that will define the Canadiens season, the Habs inconsistency throughout the year, the Bruins surprising the rest of the league, the return of Victor Mete and what the implications of that move are and Max Pacioretty's future.

Robertson: The gaps in the team are Bergevin's fault

TSN 690's voice of the Habs Dan Robertson hopped on with Knuckles to talk about the Drouin comment, Bergevin being candid and forthcoming in his press conference, the crucial week ahead for the Habs, looking forward to the trade deadline and what will the team do.

Khan: Andy Reid being Andy Reid

TSN 690's football analyst Moe Khan joined Knuckles to run down everything that happened from Wild Card Weekend in the NFL and previews the national championship tonight between Georgia and Alabama.

Fraser: Hood officiated hockey's iconic moments

Former NHL referee Kerry Fraser joined Knuckles to talk the life of former referee Bruce Hood, the Habs and Canucks game last night, the dedication of Canadiens fans and disciplinary issues around the league.

The Fourth Period's Dennis Bernstein hopped on with Knuckles to talk the Kings strength at home, Edmonton being on the brink, that entertaining Habs and Lightning game last night, what is the plan in Montreal and Team USA's inability to comeback against Sweden.

Dollas: Habs are guilty of uninspired losing

Former NHL defenceman Bobby Dollas joined Knuckles to talk Marc Bergevin's failings, being bogged down by the atmosphere in the room, when does Geoff Molson put his foot down, choosing a direction for this club and this team lacking an identity.