The Montreal Forum Show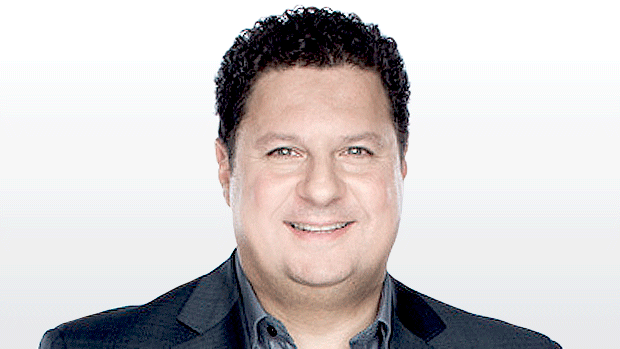 He's connected deeper than many are prepared to admit. He breaks the big sports news. He'll give you the story, but not the source. Why? Because he loves the game, and he loves keeping you informed. Tony Marinaro, and the Montreal Forum. Weekdays from 10 to noon.
Sean Campbell, Tony Marinaro and Dan Robertson sit down to discuss what can be expected in tonight's game against the Washington Capitals.

The Friday Scrum: Is Carey Price back?

Mitch Melnick hosts the Friday Scrum with Tony Marinaro, Chris Nilan, Sean Campbell, Jonathan Still and Joey Alfieri. The boys discuss Carey Price's game against Calgary, the power play and more.

Flynn: Great goalies excel with more shots

RDS hockey analyst Normand Flynn joined Tony Marinaro to talk Carey Price rebounding big time last night, Charles Hudon, more defensive woes, the powerplay sapping momentum, Artturi Lehkonen and more.

Locker-report.com's Barry Barnes joined Tony Marinaro to talk a season-defining loss for the Packers against the Seahawks, Aaron Rodgers, Mike McCarthy being done in Green Bay and more.

Cowan: It is time to step up now

The Montreal Gazette's Stu Cowan joined Tony Marinaro to talk the expected return of Carey Price tonight, his salary, what to do to help him between the ears, team defence and more.

Gagnon: Can't let defence sabotage offence

RDS hockey analyst Francois Gagnon joined Tony Marinaro to talk the Habs needing to tighten up defensively, Victor Mete, it still being a transition year, Carey Price and his confidence and more.

RDS basketball analyst Peter Yannopoulos joined Tony Marinaro to talk the Warriors rocking the boat and hoping it doesn't capsize, Kevin Durant and free agency, the return of Dwane Casey to Toronto and more.

Flynn: Tactics need to be tweaked on defence

RDS hockey analyst Normand Flynn joined Tony Marinaro to talk about the Habs' defensive deficiencies of late, Max Domi being the offensive catalyst, Connor McDavid, Kenny Agostino's game and more.