The Montreal Forum Show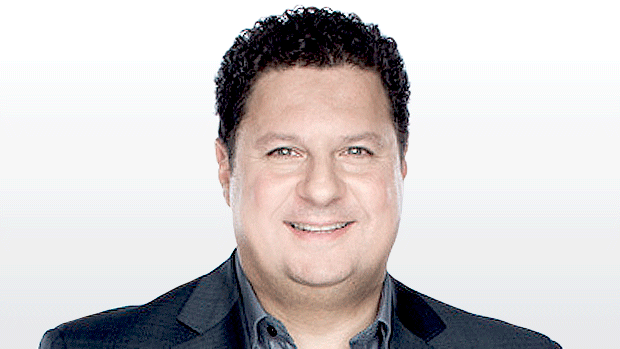 He's connected deeper than many are prepared to admit. He breaks the big sports news. He'll give you the story, but not the source. Why? Because he loves the game, and he loves keeping you informed. Tony Marinaro, and the Montreal Forum. Weekdays from 10 to noon.
RDS basketball analyst Peter Yannopoulos joined Tony Marinaro to talk the Kawhi for Demar deal including selling the culture of Toronto, the risks involved, how they lineup next season, how good Kawhi is and Nick Nurse.

Limniatis: San Jose were easy prey for Montreal

Former Impact player John Limniatis joined Tony Marinaro to talk being honoured by the Impact on Saturday night, Remi Garde turning the corner, what's responsible for this turnaround, Alejandro Silva beginning to impress and more.

Palmeri: Acceptable to give a penalty for the handball

beIN sports soccer analyst Tancredi Palmeri joined Tony Marinaro from Russia to talk the World Cup Final, Perisic's handball,, Luka Modric, his goal of the tournament, Jordan Pickford and what Real Madrid do selling Ronaldo to Juventus.

Executive Vice-President of the Montreal Impact Richard Legendre joined Tony Marinaro to talk the supporters concern over standing sections at Stade Saputo.

Kelly: Contradictory statements from the owner

The Montreal Gazette's Brendan Kelly joined Tony Marinaro to discuss his interview with Habs owner Geoff Molson including transparency, the reasons for not disclosing Shea Weber's injury earlier, season tickets and his outlook on the upcoming season for the Canadiens.

Yannopoulos: Elite free agents don't want to play with Lebron

RDS basketball analyst Peter Yannopoulos joined Tony Marinaro to talk Lebron signing with the Lakers, LA waiting on Kawhi Leonard next season, the Warriors signing Demarcus Cousins and whether having a champion crowned in the off-season in good for the NBA.

Staple: Thought Isles changes would have got JT to re-sign

The Athletic's Islanders writer Arthur Staple joined Tony Marinaro to talk the fallout from John Tavares signing with the Toronto Maple Leafs, ownership being responsible, being surprised he signed with the Leafs and firing Garth Snow too late.

Co-host of the 'Macko and Cauz' podcast Matt Cauz joined Tony Marinaro to talk the implications of Toronto signing John Tavares and what else is going on in Leafland.