Weekend Game Plan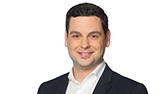 Start your weekend with a plan. Weekend Game Plan with Matthew Ross is a high energy, sports talk show every Saturday and Sunday from 7 to 9am. Featuring fresh takes on game action from the night before and a full setup of the day's matchups ahead, Weekend Game Plan is fast-paced, thought-provoking and always entertaining.
Contributors include: TSN 1050's Matt Cauz, TSN 690's Jon Still and Moe Khan, Andrew Zadarnowski of Habs Eyes on the Prize, The Athletic's Chris Meaney and the Surburban Newspaper's Mark Lidbetter.​
Weekend Game Plan is produced by Dave Trentadue. Follow the show @MatthewWords on Twitter or @WeekendGamePlan on Facebook.